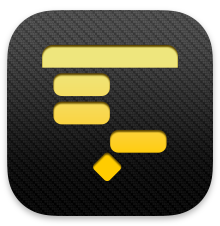 OmniPlan for Mac 4.2.3
December 14, 2020
Requires macOS 10.14
OmniPlan 4.2.3
Omni Automation [PRO] — Omni Automation now supports calls to network resources that require authentication or use a RESTful API. For more detail, see the API Reference Release Notes.
Localizations — Updated localizations.
Scheduling — Fixed a bug that could cause manually scheduled tasks to be scheduled very far in the past when task is set to use ALAP scheduling.