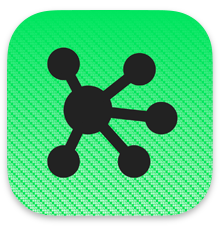 OmniGraffle for Mac 6.5
January 27, 2016
Requires OS X 10.10
Recent Changes
Version 6.5 - Tuesday, January 19, 2016
OmniGraffle 6.5 is a major update that adds the ability to submit stencils to Stenciltown from within the application and addresses bug fixes and stability improvements.
Stencils — The ability to submit your stencils directly to stenciltown.omnigroup.com from within the application has been added.
Stencils — Ivory Coast and Ghana as well as the capitol of Nevada are properly named in their respective notes.
Resource Browser — Fixed a bug where it was impossible to edit a copy of an existing stencil.
Stability — Fixed a crash when using the Find and Replace panel on a shared layer.
Stability — Fixed a potential crash when converting vertex points to Bézier.