Perfect Planning
Project management made painless.
Brand new for iOS 9: Quick Actions, Multitasking, and Spotlight integration.
OmniPlan for iOS
OmniPlan for Mac
14 Day Trial • Pro: $199.99
Version 2.4.1 • Requires OS X 10.10
•
World-class phone and email support
•
The best-looking screen in the business. OmniPlan's Gantt View is beautiful, functional, and customizable. Use it exclusively to work on your project, or in combination with our completely customizable Outline View.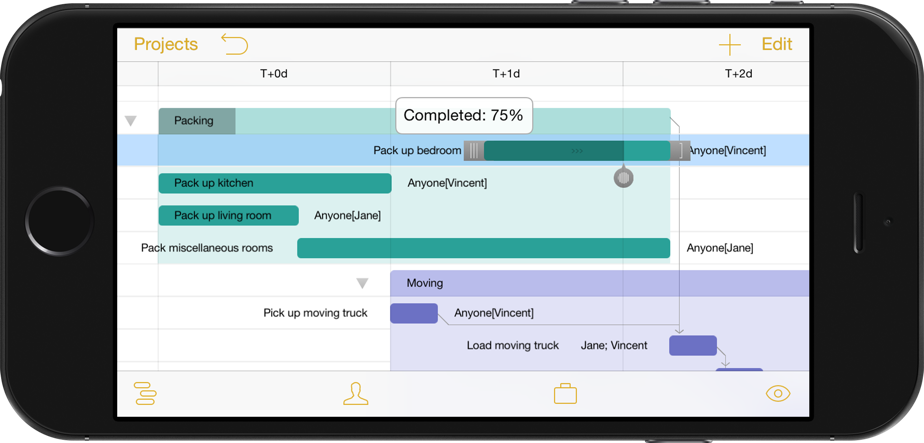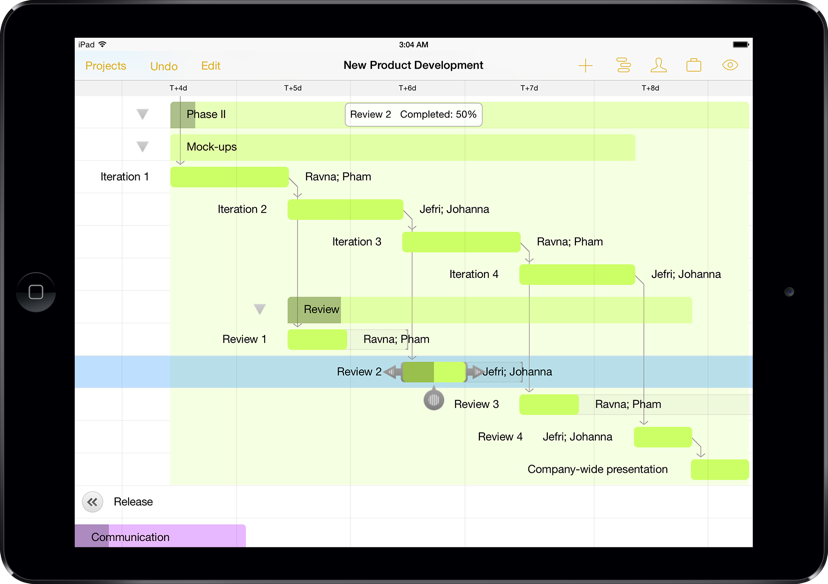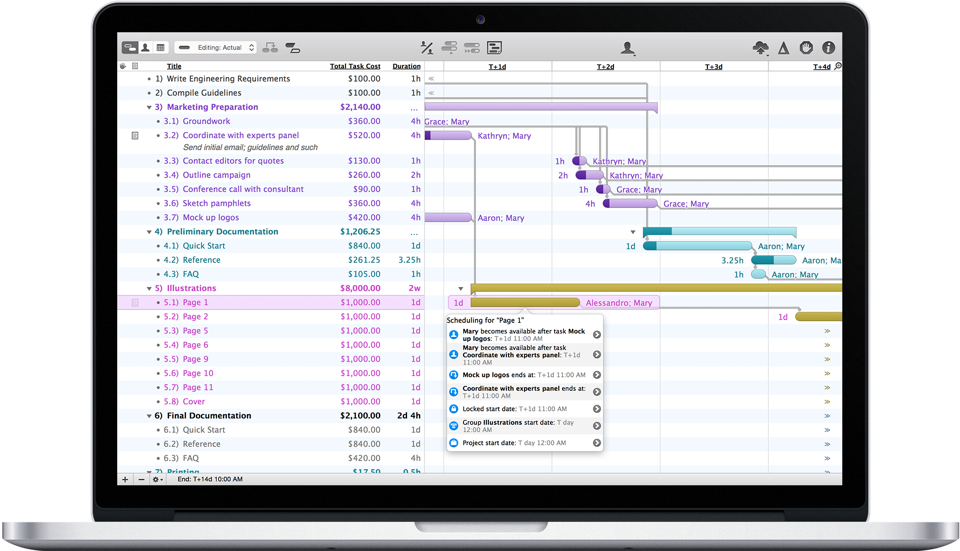 Stay focused on the information you need — hide what you don't. Filter out dates you aren't concerned with, or tasks the team doesn't need to worry about yet. OmniPlan can be as simple as you need, and with massive projects, simple can be great.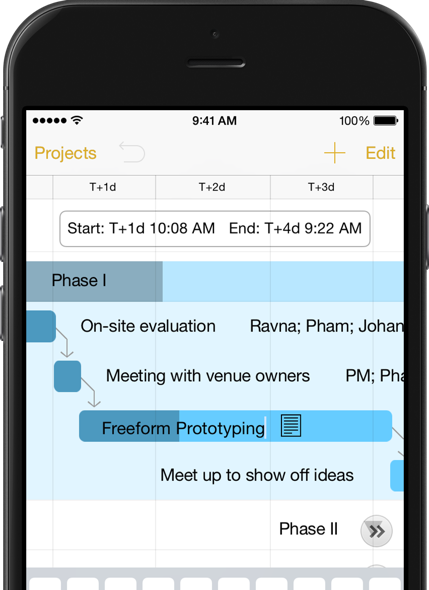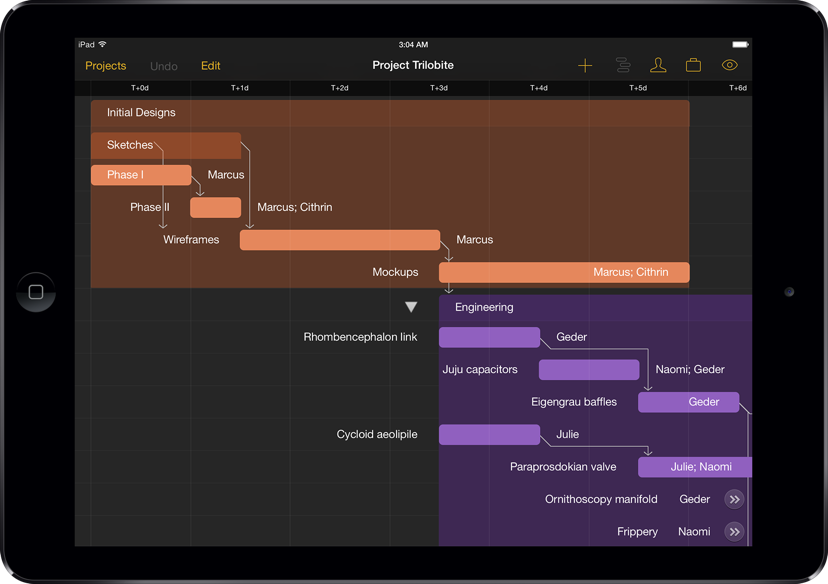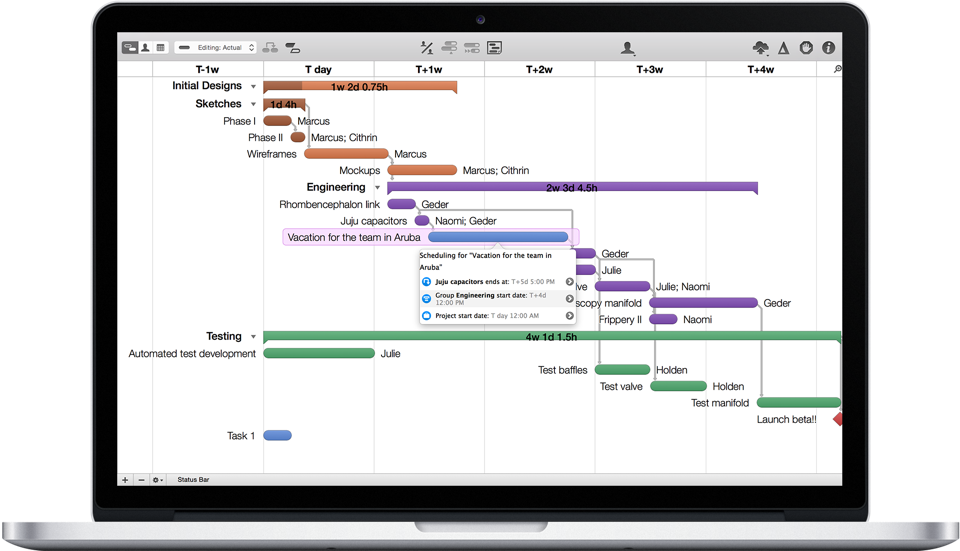 Keeping projects up-to-date is incredibly easy with OmniPlan. Everyone stays current with whole-project sharing, change-tracking, automatic publishing, and instant updates via Bonjour. Always there, always current.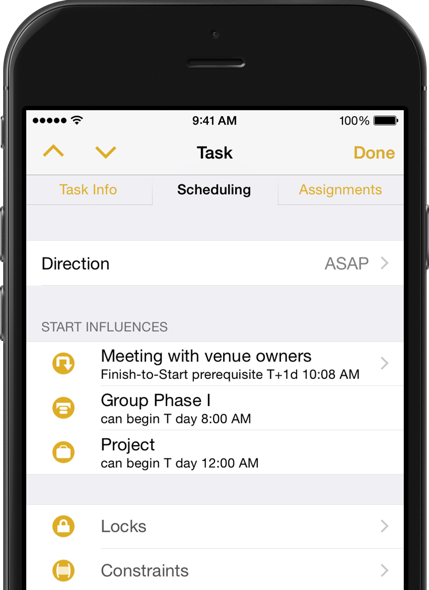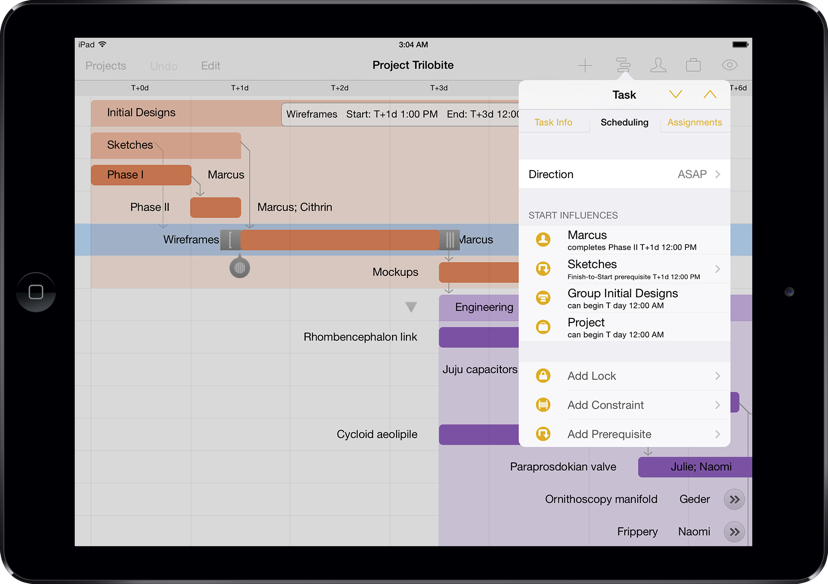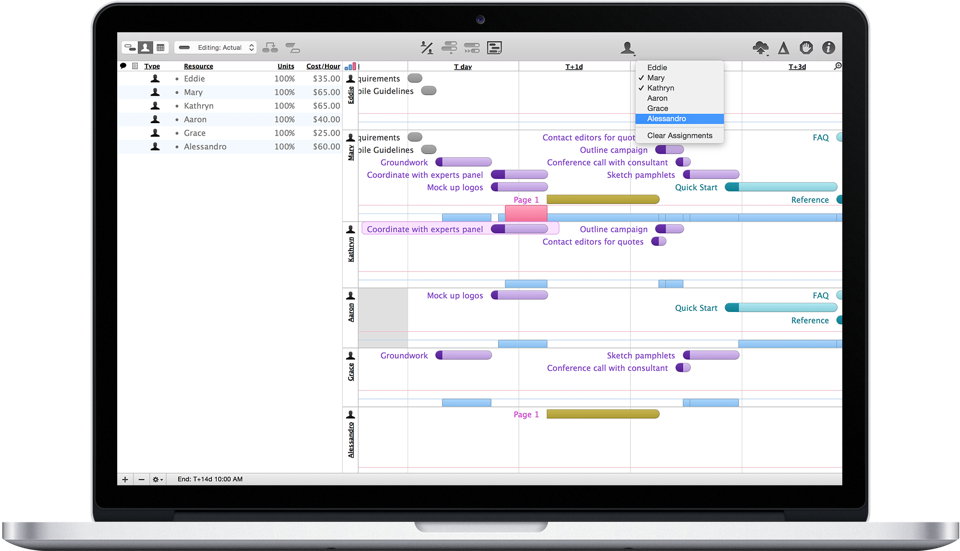 Use Change Tracking in OmniPlan for revision notifications that teammates are making to the timeline, tasks, or the amount of work they've marked as complete. Accept or reject the changes one by one, or en masse.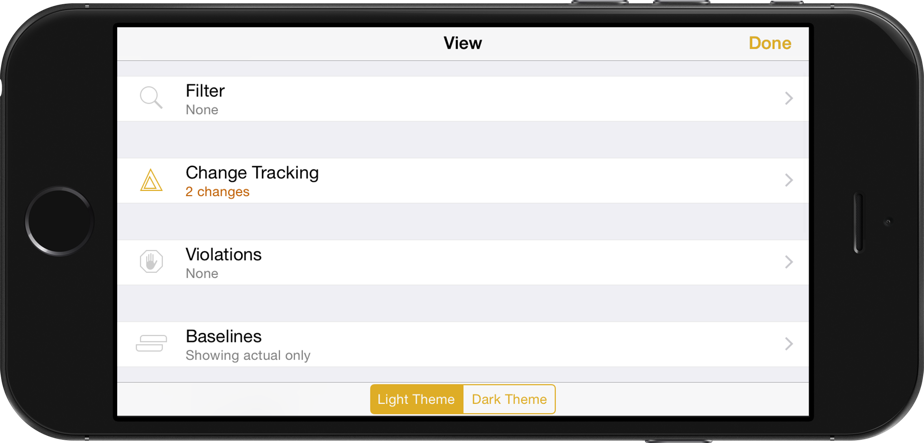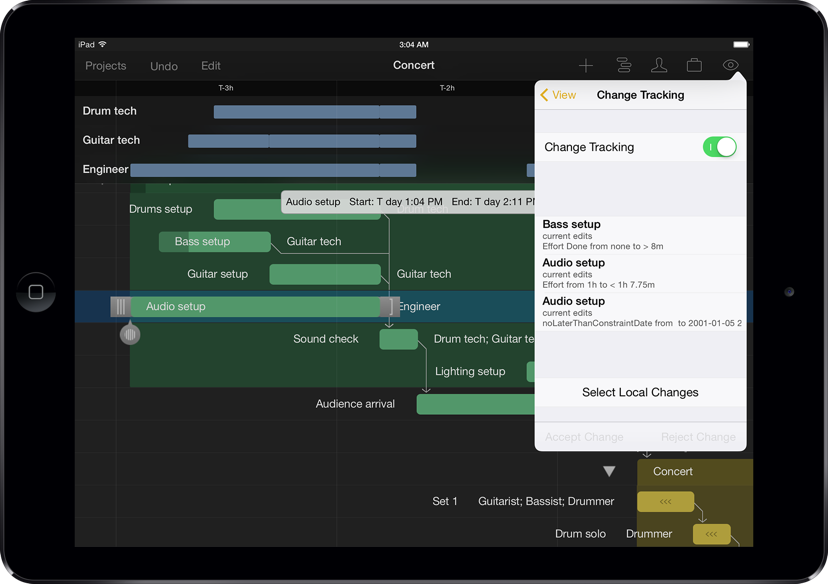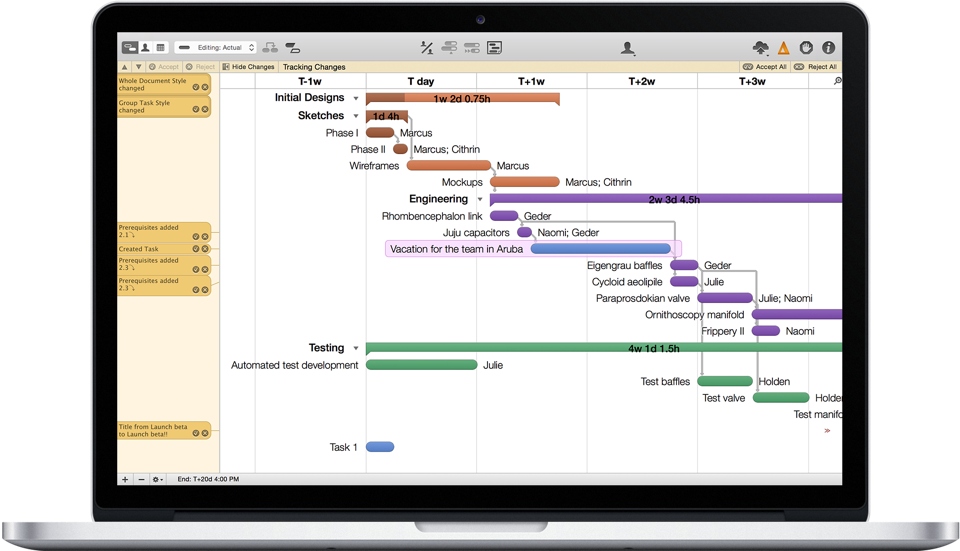 Sync your projects with others using a self-hosted web server, or sign up for our own, free Omni Sync Server. Click Save, and OmniPlan can automatically publish: Calendar Events, all of our file export options, and the entire plan.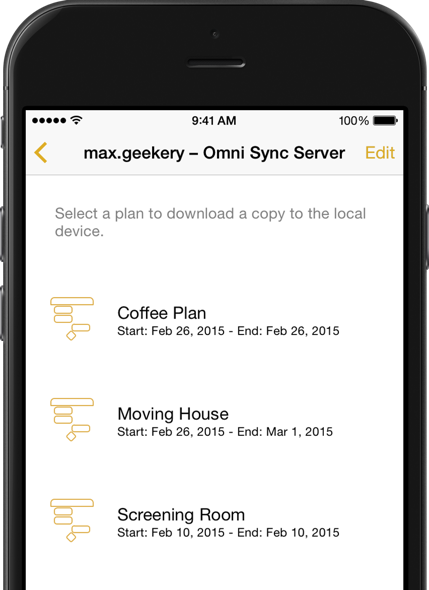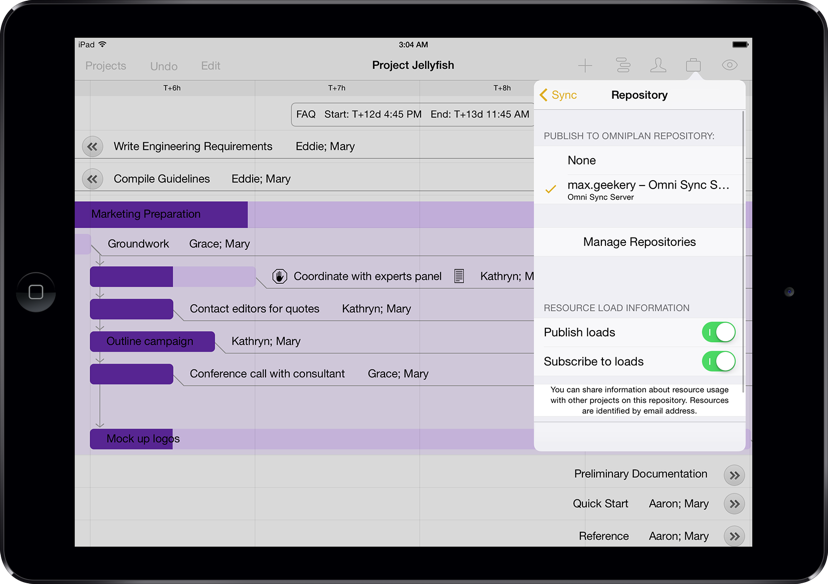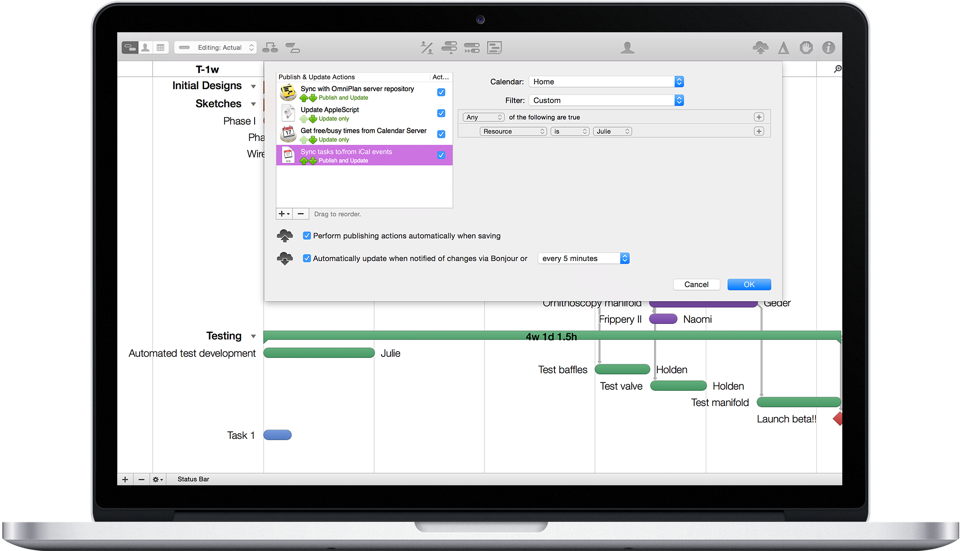 All-Inclusive
It's the easiest way to dip your toe into project management, yet the most comprehensive tool on OS X & iOS. Gantt charts have never been better looking and outlines more useful. You can even hook up automatic workflows on Save with AppleScript. And don't forget Change Tracking.
Mac
iOS
Change Tracking

Turn on to approve or reject changes from colleagues
Publish & Subscribe

Just like sync — automatic and easy to set up
Smart Scheduling

Make sure your resources aren't overburdened, automatically
Multiple Baselines

Take snapshots to chart and compare progress along the way
Critical Path

Quickly see the tasks necessary to complete on time
Friendly Interface

A project management app where getting started is easy
Many Export Options

Show off a complete web page, a quick PDF, and more
Easy Task Management

Helpful inspectors make it all quick-work
Spotlight Search

Search inside and outside your Plan files with Spotlight
Automatic Resource Allocation

You don't have to do it manually, in other words
Violation Resolution

If something doesn't quite look right, OmniPlan will tell you
Resource Load Sharing

Share work schedules across all projects
Stunning Gantt Timelines

The best view on the block
View Filtering

Focus on resources, date ranges, and more
Printing & AirPrinting

Need it on paper? It can do that, too
Microsoft Project Support

PRO

Import and export Project files on Mac, iPad, and iPhone
Multitasking

Take full advantage of iOS 9's Slide Over and Split View support on iPad
Quick Actions

With an iPhone 6s or 6s Plus, create a new document right from the iPhone's Home Screen
Task Outline View

Add tasks and create groups just like an Outliner would
AppleScript Support

A full library of AppleScript terms, plus automatic execution
Mac: OS X 10.10
iPad & iPhone iOS 9
Mac: v2.4.1
iPad & iPhone: v2.2
If your Mac doesn't meet the system requirements, you may have better luck with a previous version from the downloads archive.
Mac: German, English, Spanish, French, Japanese, Dutch, Italian, Russian, Simplified Chinese
iPad & iPhone: German, English, Spanish, French, Japanese, Dutch, Italian, Russian, Simplified Chinese