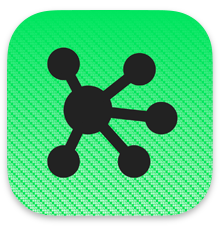 OmniGraffle for Mac 6.5.3
May 9, 2016
Requires OS X 10.10
Recent Changes
Version 6.5.3 - Monday, May 9, 2016
OmniGraffle 6.5.3 is a minor update that includes bug fixes and stability improvements.
Localizations — Updated our localizations to keep up with our recent work.
Bézier Handles — Fixed an issue where the bezier handles of a line weren't restored when changing the line type then undoing the change.
Backwards Compatibility — Fixed an issue where objects from a file created in OmniGraffle 5 would render as black-filled shapes when opening in OmniGraffle 6 using File ‣ Open… menu option.
Alignment Tooltip — The tooltip for vertical spacing field in the alignment inspector was labelled as horizontal spacing.
VSDX File Extensions — Handling of Visio VSDX file extensions is now case-insensitive so '.VSDX' files open just like '.vsdx' files.
Built-in Stencils — Fixed an issue where some built-in Stencils would fail to open from the Resource Browser.
Stenciltown Login Animation — Added a loading animation when authenticating with Stenciltown.
Shadow Drawing Crash Fix — Fixed a crash that was lurking in the shadow drawing code.