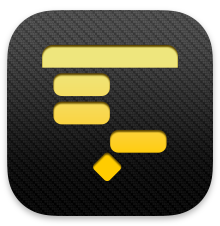 OmniPlan for Mac 3.12.1
April 18, 2019
Requires macOS 10.13
OmniPlan 3.12.1 is a minor update focused on bug fixes.
Version 3.12.1
Change Tracking — The Hide Changes menu item once again hides the Change Tracking status bar as well as the Change Tracking sidebar.
Effort Calculation — Effort in weeks is now calculated properly in projects with daily granularity.
Gantt — Completing a milestone in a group is now immediately reflected in the group task bar's completion state.
Layout — Addressed a few interface layout issues that were introduced in the previous release.
Printing — Fixed a bug that could cause group and hammock tasks to draw incorrectly when printing to PDF.
Scrolling — Chevrons in Gantt now scroll properly when task outline is scrolled.
Stability — Attempting to cancel publishing no longer crashes.
Stability — Fixed a scheduling crash.