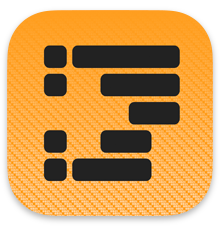 OmniOutliner for Mac 5.3.1
March 15, 2018
Requires macOS 10.12
OmniOutliner 5.3.1 is a minor update focused on stability, performance, and bug fixes.
Filters — Improved performance of applying filters.
Essentials — The Search field is properly set to Filter mode when using Essentials.
Outline View — Rows created by the Split Row function will remain visible after they are moved within the outline hierarchy.
Stability — Fixed a crash when trying to Undo an auto-correction/substitution after having ended editing on that row.
Stability — If a document is missing the required note or status column, they will be automatically added.