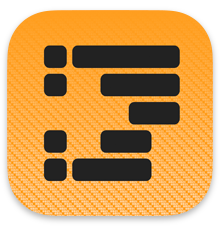 OmniOutliner for Mac 5.4.1
November 16, 2018
Requires macOS 10.13
Row Handles — Handles use appropriate colors in both light and dark themes.
Checkboxes — Checkboxes in light themed documents are visible under macOS Mojave's Dark Mode.
Columns — The auto-completion list for Pop-up List column cells use a dark background for dark themed documents.
Column Titles — When editing column titles, an appropriate background color based on the theme and appearance mode will be used.