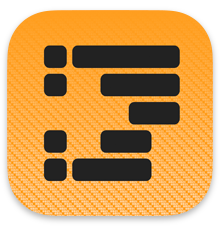 OmniOutliner for Mac 5.3.2
July 16, 2018
Requires macOS 10.12
OmniOutliner 5.3.2 is a minor update focused on stability, performance, and bug fixes.
Printing — Fixed an issue with long notes causing extra blank pages to print.
Stability — Fixed a crash when outdenting child rows directly in the Sections list.
Performance — Improved performance when editing cells while a filter is applied.
Filters — Summary nodes show correct values when the 'Summaries use only visible nodes' option for saved filters is on.
Filters — Filter results change to reflect the Focus scope.
Filters — Saved filters set to show hierarchy properly exclude children of the matching row.
Filters — Fixed a case where summary cells would be blank after removing a filter.
Filters — Switching between filters showing common parent rows with summary cells will cause the summary value to correctly update.
Filters — Rows edited while filtered obey any new filter that is applied.