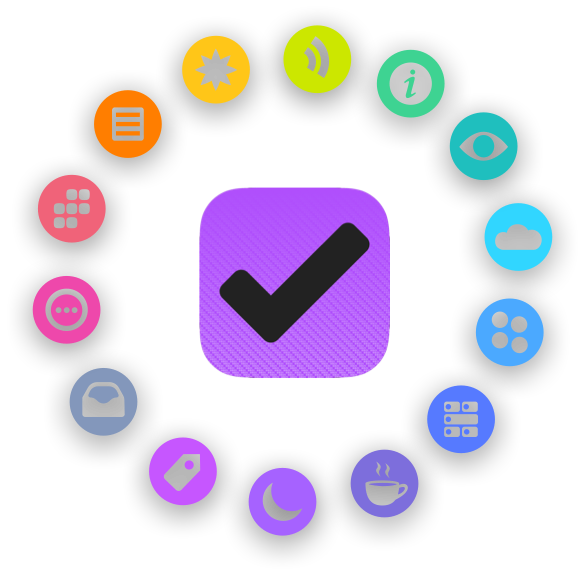 OmniFocus 3 for iOS
Accomplish More Every Day
for iPhone, iPad, and Apple Watch
Includes a free 14-day trial
How it Works
Actions
Add actions — so you never forget anything. Use Siri, even, so you don't have to type.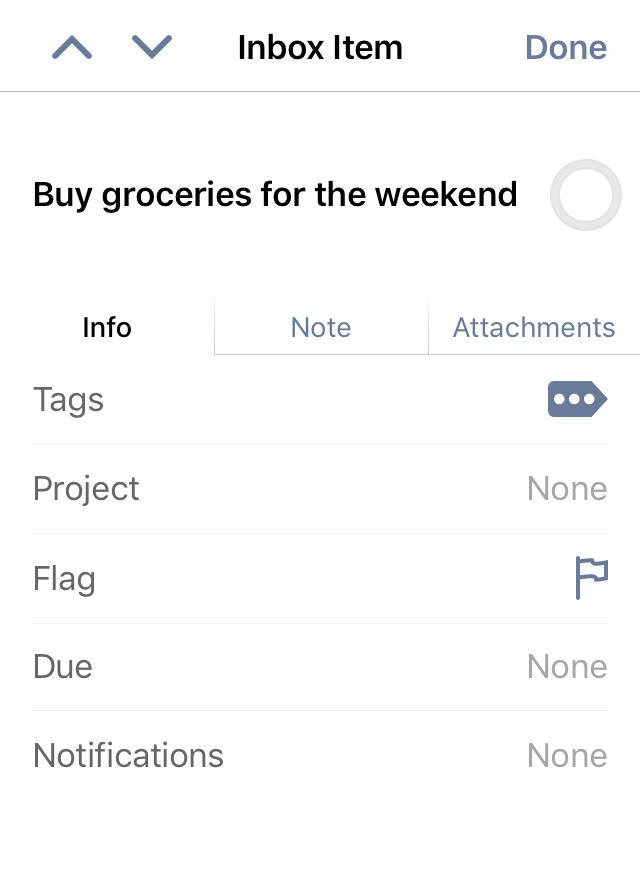 Projects
Group your actions by projects, the way you already think of them. Add tags for things like location, people, energy level, and priority.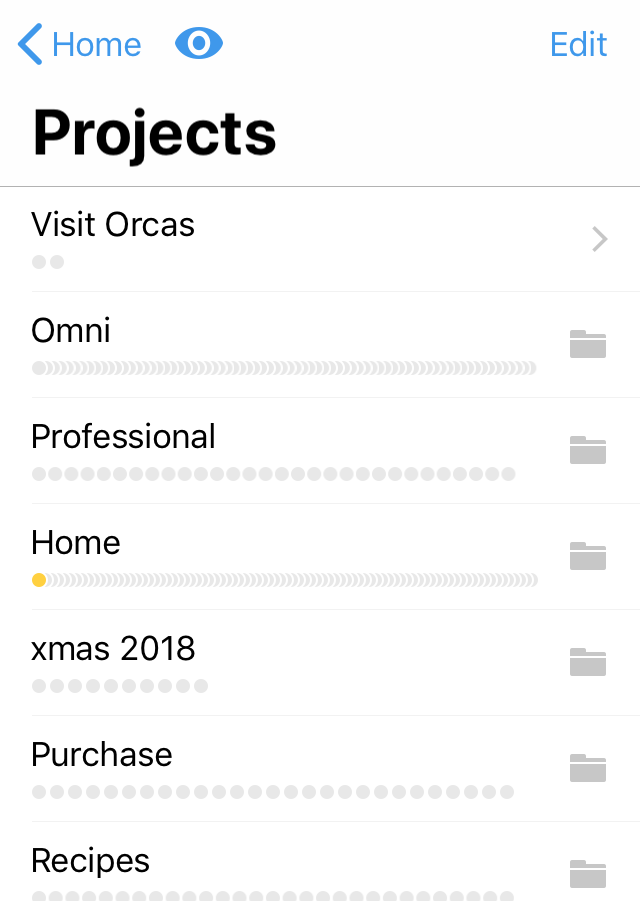 Perspectives
Then use perspectives to plan your day — and do the next things on your list.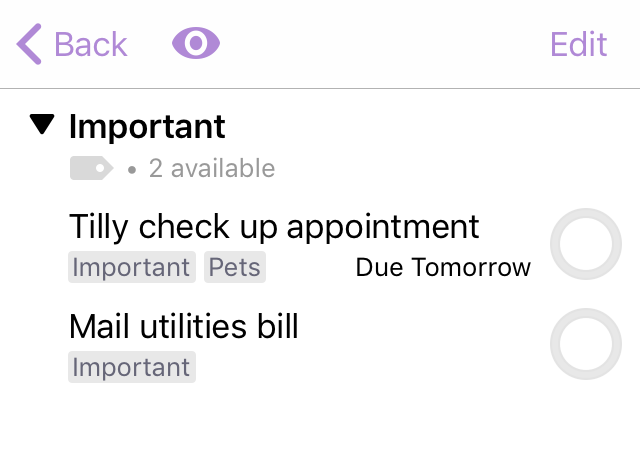 Review
Review your projects and actions from time to time, so you can stay on track.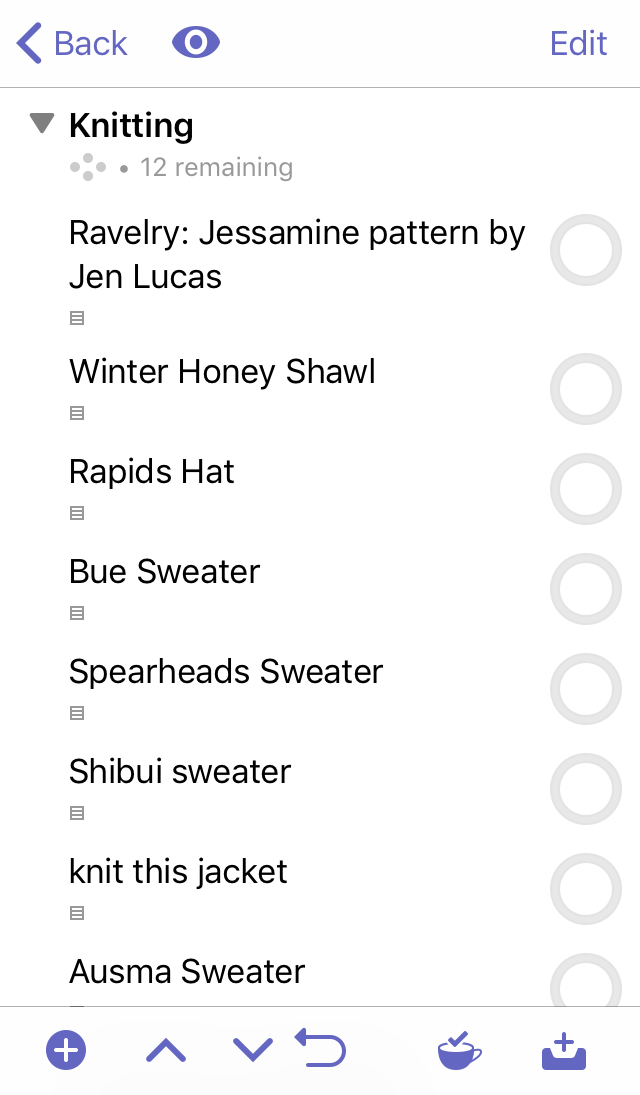 Notifications
Let notifications remind you when something is coming up, so you don't have to keep checking the app.

Syncing
And let syncing make sure your data is the same on all your devices.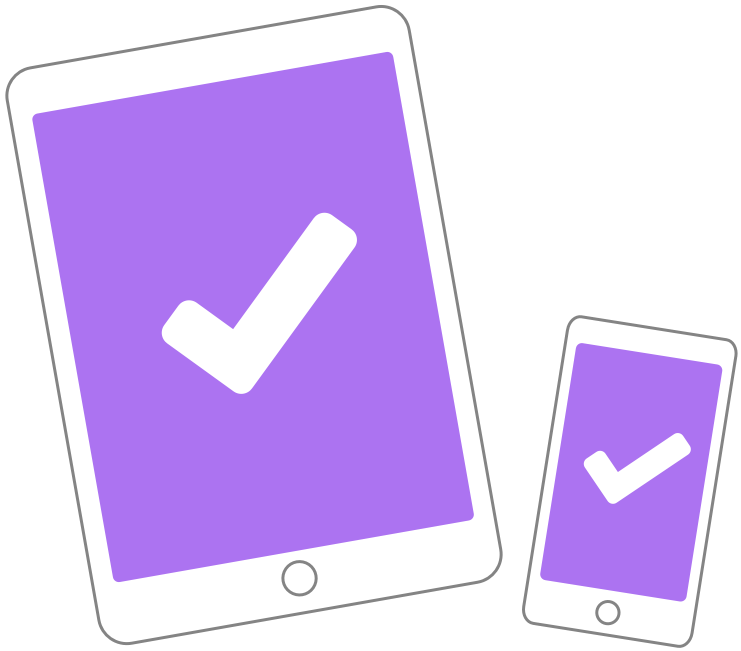 "OmniFocus is both my sword and shield against the hordes of digital projects I manage, the seemingly endless events I coordinate, and the minutiae of the organizations I help run. It also ensures the dog always gets his food picked up from the store, too."
Henry Faber, Designer, Producer, and Community Developer for Digital Artists and Game Makers.
"OmniFocus has been an essential part of my productivity system for many years. It's a meticulously crafted app with a rich feature set that I use to manage all areas of my life with ease and efficiency."
Tim Stringer, Founder, Learn OmniFocus
"OmniFocus is truly my trusted system, and it works the way I do. I can't imagine inventorying, planning, or accomplishing my life's commitments without it!"
"OmniFocus 3 triples the focus I can achieve thanks to perspective rules, tags and batch editing. It's exceptional."
Ryan Dotson
Actions at Hand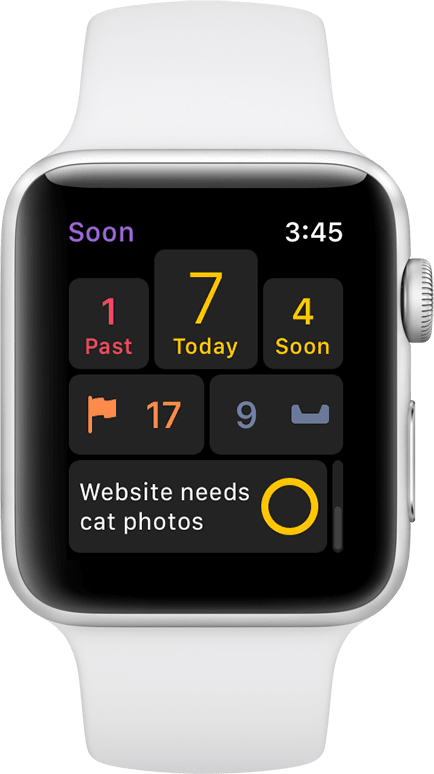 See the next due action and get a quick overview of what's going on. Tap an item to see its list of actions.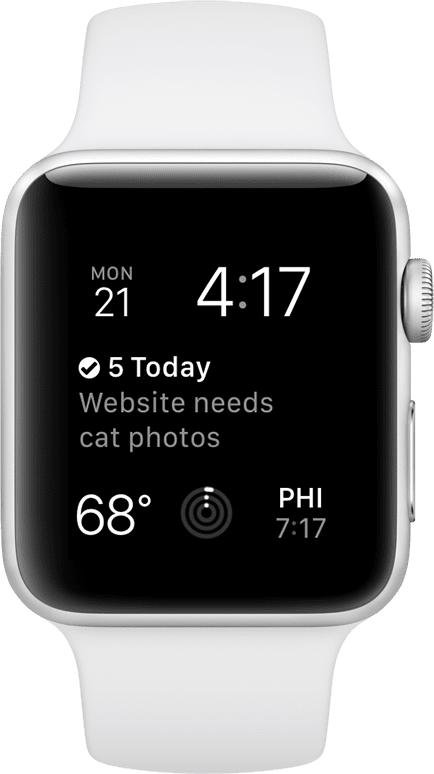 Add the OmniFocus complication to your watch face and see how many items are due soon, and which one is due next — all without having to even open the app!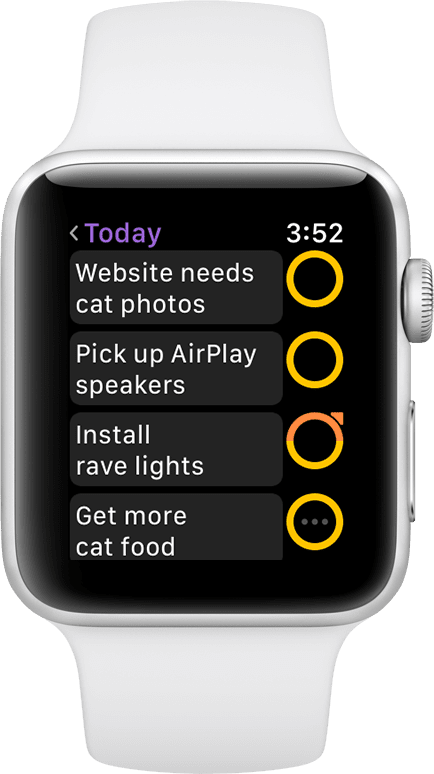 Get a list of actions — for items due today, or due soon, for flagged items, and so on — and mark them complete, right on your Apple Watch, as you do them.
Pricing
OR
Subscriptions
Cross-Platform for Mac, iOS, and Web
+
Web Add-On
View Options
World-class phone and email support
Looking for specific features?