For anyone who uses any of our apps on an iPhone or an iPad, we're starting out the year with updates across the board. With these updates, Omni Automation in Shortcuts is available across all of our apps and on all platforms.
Specifically, this means that within Shortcuts, you can use the new Omni Automation Script and Omni Automation Plug-In actions to run scripts and actions—on any platform!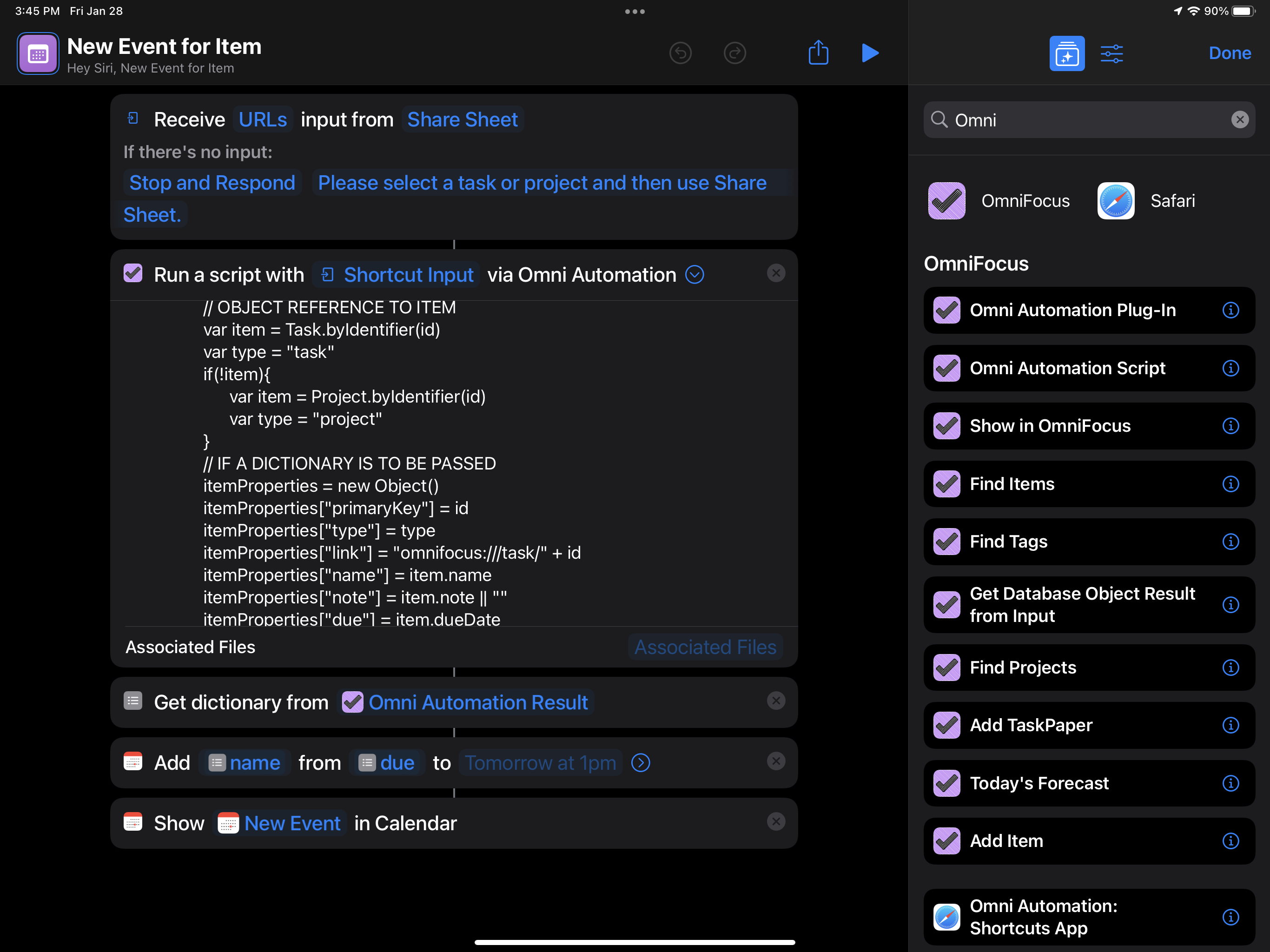 You can find out more on the Shortcuts Action section of the Omni Automation site. There's general information, tutorials, examples to look at (or use) right away, and of course related links. The short version is: the entire scope of what Omni Automation can do is now available using Shortcuts.
We always recommend installing our free updates, and there are a few fixes in these releases that are particularly worthwhile. See each app's release notes for details.
If you are only using our apps on the Mac, you already have the Omni Automation support from Shortcuts from our Monterey releases last fall. With the release of these updates, the same Omni Automation support in Shortcuts is now available in all of our apps on Mac, iPad, and iPhone. Enjoy your fresh updates for OmniFocus, OmniGraffle, OmniOutliner, and OmniPlan!