UPDATE: On September 26th, OmniFocus 2 for iPad "expired"—it shipped with our test build expiration still in place. Version 2.0.1 was submitted that Friday to fix the issue, and was approved Saturday afternoon. The full timeline of events is available here.
---
How times change! When we introduced OmniFocus for iPad in the Summer of 2010, it was widely considered to have the best, most modern design of the three OmniFocus editions. So much so that when we set about building OmniFocus 2 for Mac, our top priority was to bring the design lessons we'd learned from the iPad app back to the Mac app.
But then Apple inspired us with iOS 7, and our priorities changed. We completely redesigned OmniFocus 2 for iPhone, then OmniFocus 2 for Mac. We started getting rave reviews for these new designs—and now, instead of constantly getting questions about how soon we would make the other editions match OmniFocus for iPad, those questions flipped to ask when we were going to update the iPad app to match the new designs in the other apps.
I'm very pleased to announce that the long wait is over—that (for the first time!) all three editions of OmniFocus have the same design language: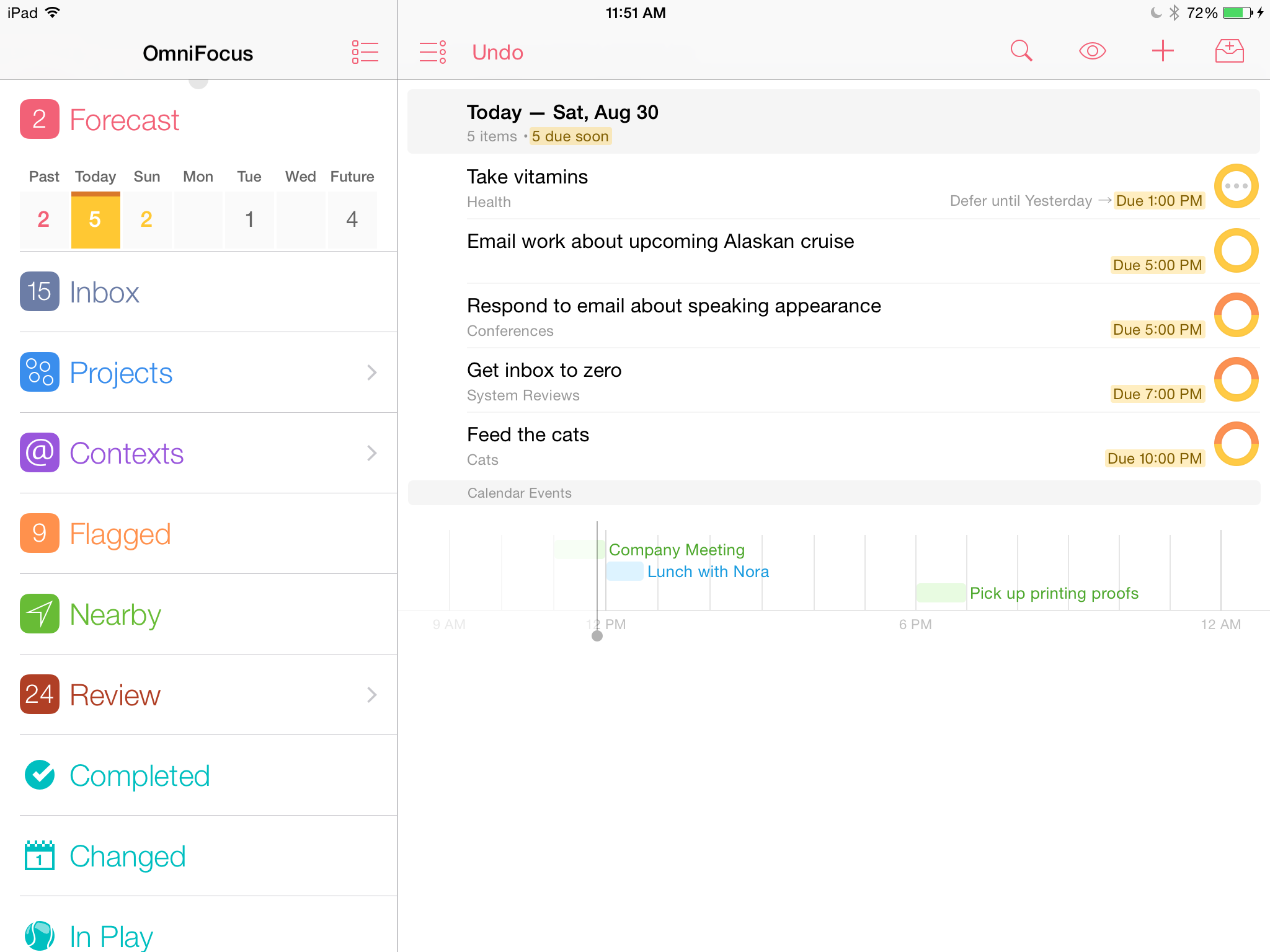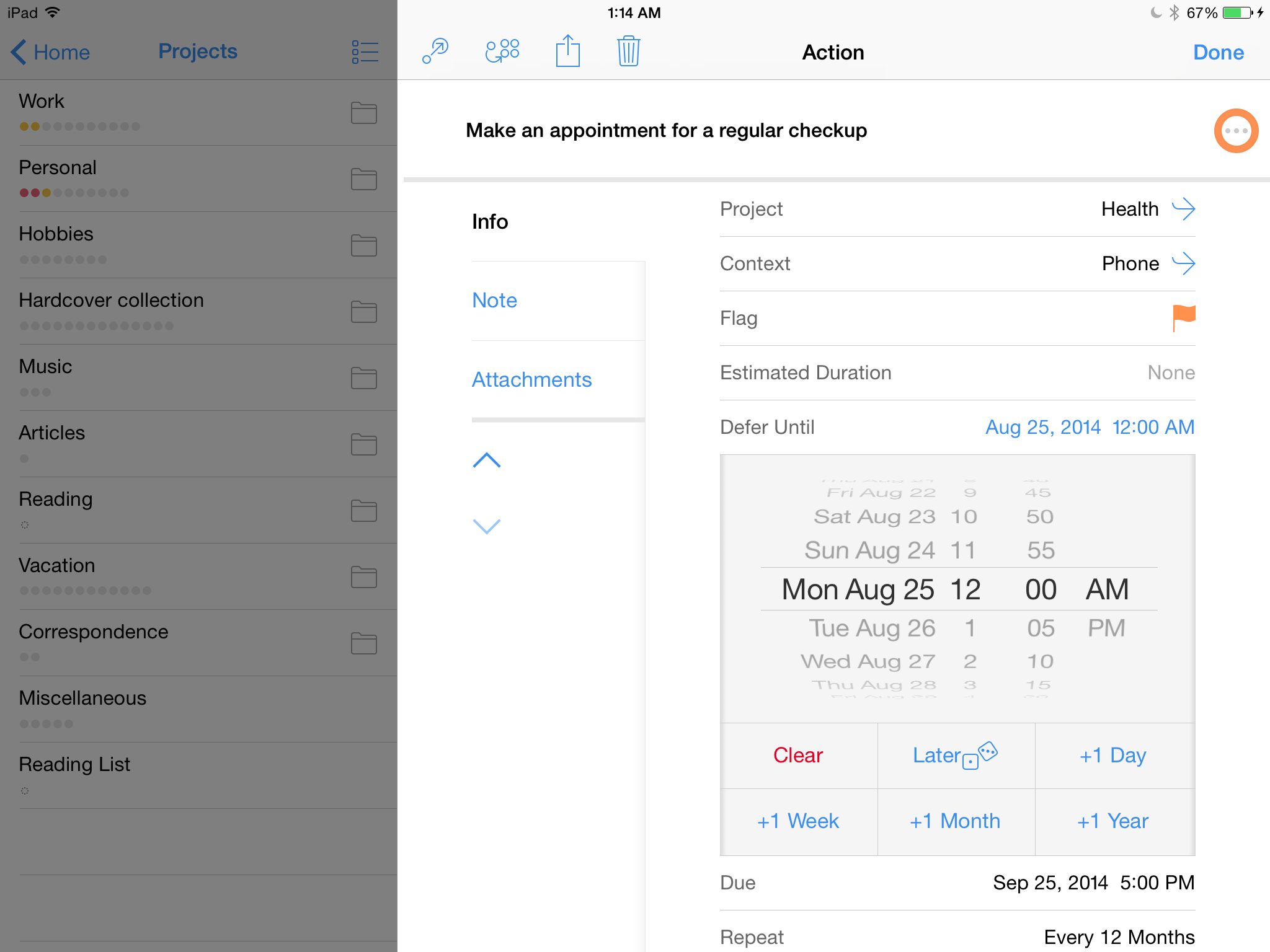 Beyond its new design, OmniFocus 2 for iPad offers two great new iOS 8 extensions, interactive notifications so you can immediately complete or snooze a reminder, improved searching, and background syncing. And, of course, all of the great features pioneered in the original iPad app, such as the built-in Forecast and Review perspectives.
It's a great upgrade—but we didn't stop there! On the Mac, one of the features we offer in the Pro version of OmniFocus 2 is the ability to go beyond the built-in perspectives by creating your own custom perspectives. Customers have often asked if we would ever provide similar capabilities for iOS, and I'm pleased to share that we've finally done just that, in the optional Pro upgrade to OmniFocus 2 for iPad: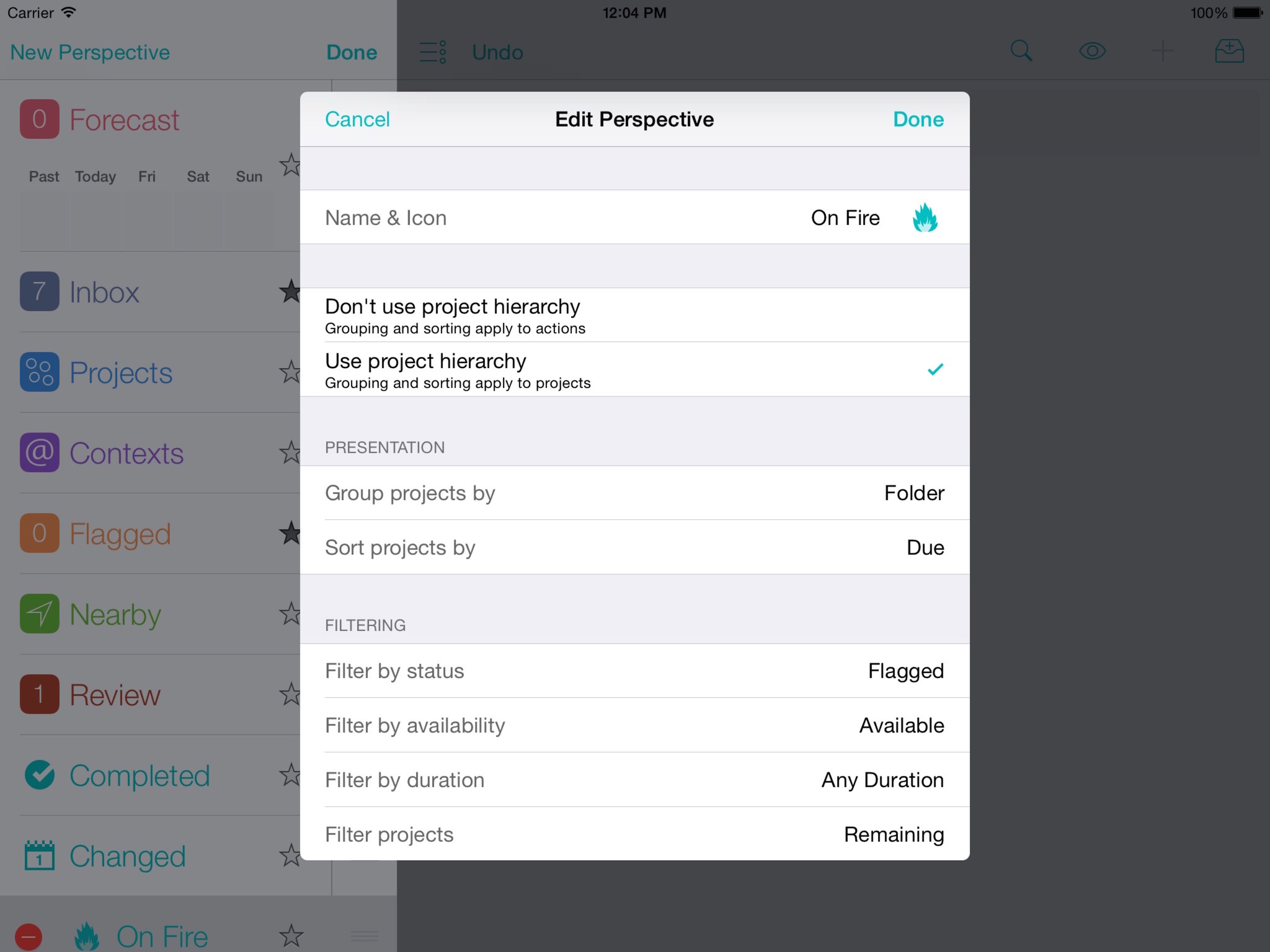 With Pro, you can create your own combinations of view settings, searches, and filters to see your work in exactly the right way. You can also arrange the top-level sidebar however you like, for quick access to your favorite perspectives.
Whether or not Pro is for you, we know you'll enjoy all of the other new features OmniFocus 2 has to offer! OmniFocus 2 is now available for just $29.99, and its Pro upgrade is now available as an optional in-app purchase for $19.99.
For those of you who purchased the first version of OmniFocus for iPad, we have a very special deal: we appreciate the support you've given us through the years, and we're showing our appreciation in a very concrete way by giving you the $19.99 Pro upgrade for free when you purchase version 2. Thank you for your support through the years!