OmniPresence
Document syncing for iOS & macOS.
OmniPresence is the best way to sync all of your documents across all of your devices. And it works on most web hosts, including macOS Server, which means you can store all of your data yourself. Or pair it up with our own Omni Sync Server for free, secure syncing.
On the Mac
Requires macOS 10.13
Keep all of your documents in sync with the completely free OmniPresence app. Add any file or folder, and it's automatically synced everywhere else with a small app that runs in the background.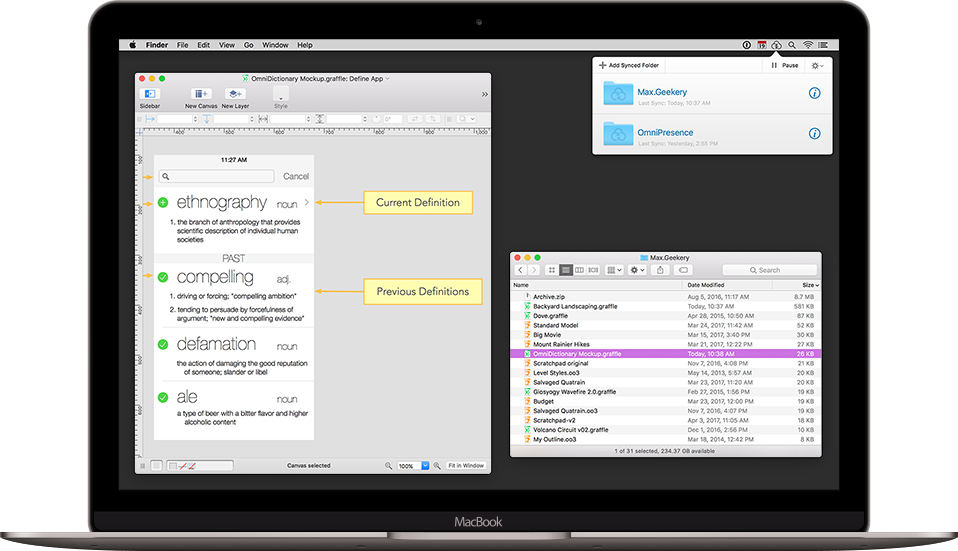 Your documents, ready to go on iOS. OmniPresence support is built right in to each of our document-based Universal apps. Add one server — or a few — and enjoy your documents everywhere.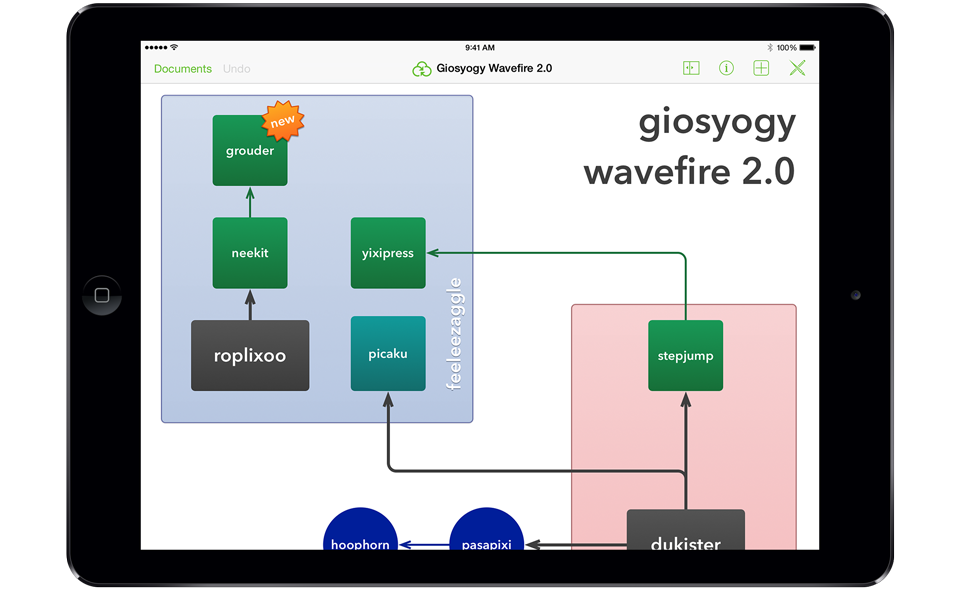 What is OmniPresence For?

We designed OmniPresence to sync any document type that supports macOS Versions, and it's been extensively tested with documents from our apps. It is not designed to be a backup system, or to sync files which are already being synced via another method. That means you shouldn't put your OmniFocus database in your OmniPresence folder or try to sync a folder via Dropbox and OmniPresence at the same time.

Can I use OmniPresence to collaborate with my team?

Just create a new account that the group will share, either on our Sync Server or your own, and configure each of your teammate's devices to sync to it. OmniPresence works best when only one person is working on a document at a time, but if you do end up making simultaneous edits a second copy of the file is created, which can be merged manually or using an app like FileMerge or Kaleidoscope.

Why not just use one of the existing sync solutions?

OmniPresence is designed to sync all kinds of files, including file packages that other solutions can't handle reliably. And since it uses open standards on the server side, you can sync using any web server that supports the WebDAV specification, giving you complete control over your own data.

How often does OmniPresence Sync?

OmniPresence clients (our iOS apps and OmniPresence for Mac) will push changes up to the server any time your document is saved (including via Auto Save). Other OmniPresence clients on the same network will immediately be notified about changed files and check for changes. If you're not actively working on a document, OmniPresence checks for changes about every 5 minutes.

I set up OmniPresence Syncing on my iPhone (or cellular iPad!) and nothing is happening.

Are you connected to Wi-Fi? We initially prompt to use Cellular Data if you aren't connect to Wi-Fi so you're not stuck with unexpected overage charges. If you'd like to sync your documents using your cell connection, turn it on under OmniGraffle in the Settings app.

Why is my WebDAV server failing OmniPresence's conformance tests?

While most hosting providers support WebDAV in some form, not all implementations are fully compliant with the specification. The latest version of Apache on macOS should work without modifications; if you're running modified Apache (or, say, a particular Linux distribution's flavor of Apache) or a non-Apache web server, logs should provide more information as to what OmniPresence is trying to do during the conformance tests.

So is OmniPresence for OmniPlan, too?

Do you use OmniPlan Standard? Then you probably just want to use regular old OmniPresence to sync your Plan file to all of your different devices. If you use OmniPlan Pro you can still use OmniPresence or switch to the Publish & Subscribe feature and use the account you already have to take advantage of the rest of the OmniPlan Pro features. Check out our support article on the differences!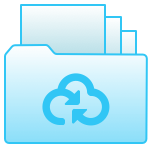 Have another question?
Find full documentation for OmniPresence over at the Support site.