Introducing OmniGraffle 7
OmniGraffle is for creating precise, beautiful graphics: website wireframes, electrical systems, family trees and maps of software classes come to life in OmniGraffle 7. Everyone from professional artists and designers to casual data mappers and beginning diagrammers will find something new in OmniGraffle 7.
You can quickly share tiny elements or mockups in a message to a friend, or export finished assets for the project in the format you need. Start simple, layer on detail, and use it to create darn near anything.
What makes OmniGraffle exceptional? It's easy to get started, but has plenty of power ready when you need it. It's friendly and robust, integrates nicely with the Mac, and has an amazing guarantee and a full support team backing it.
What's New in 7
Enhanced Auto Layout

7.8

Better Editing Using the Keyboard

7.8

Modern Line Routing

7.8

Sidebar Conveniences

7.8

Stencils: Add Via Drag and Drop

7.6

Stencils: Location Preference

7.6

Stencils: View Options

7.6

Canvas Size Modes

7.4

Automation with JavaScript or AppleScript

Pro

7.4

Artboard Presentation

PRO

7.3

Artboards & Artboard Layers

Pro

Convert Text to Shapes

Pro

Convert Line to Shape

Pro
See the details
Education and Business pricing are available for Mac.
---
OmniGraffle for Mac is also available through the Mac App Store.
Pro for Mac
OmniGraffle Professional has everything included in Standard, plus features suited specifically for folks that make a living designing or working with graphics.
Define Your Canvas
Shared Layers
Artboard Layers
Resolution Independence
Tables
Work Faster
Artboard Presentation Mode
Keyboard Shortcut Set Export/Import
Interactive Actions
Mouseless Editing
Construct Bold Graphics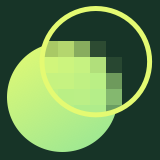 Non-destructive Shape Combinations
Convert Lines to Shapes
Convert Text to Shapes
Blending Modes
Fill Effects
Organize the Details
Object Notes
Key:Value Pair Metadata
Diagramming Subgraphs
Customize Your Workflow
Automation with JavaScript or AppleScript
SVG Export
Visio Import & Export
Xcode Project Import
Expert Diagramming
Explain anything from a simple family tree to a complex systems theory with a diagram. Use charts to represent data and processes with symbols, graphics, and connecting lines.

Diagramming in OmniGraffle is made extremely easy with powerful tools—automatic, robust, and ready for styling.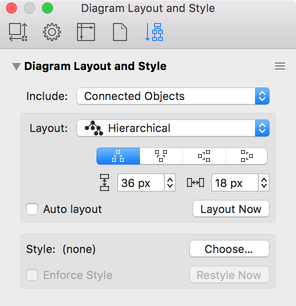 Standard for Mac
Get access to all of the basics with OmniGraffle Standard—a ton of capable features at just half the price. And if you end up needing what Pro offers, just pay the difference later.
The Basics
Shape Tool
Line Tool
Pen Tool
Text Tool
Beyond Basics
Point Editor Tool
Automatic Layout
Gradients
Precise Geometric Positioning
Complete Text Control

Text Objects
Shapes with Text
Text on Lines
Kerning & Line Spacing
Positioning & Alignment
Sensible Defaults
Fill Color Suggestions
Useful Default Templates
Stencils
Fast & Smart
Smart Duplicate
Templates
OmniPresence Document Sync
Copy as Image
Photoshop Export
Your Workspace
Touch Bar Support
The Unified Sidebar
Flexible Inspectors
Resource Browser
Keyboard Shortcut Editor
Improved Workspaces
Precision & Alignment
Smart Guides
Manual Guides
Canvas Grids
Distance Ruler Guides
Position Snapping
Central Organization
Organize the object in your document in OmniGraffle 7's new, unified sidebar. Featuring quick actions to get right to business, like Grouping and Ungrouping objects, renaming, and zooming directly to an object.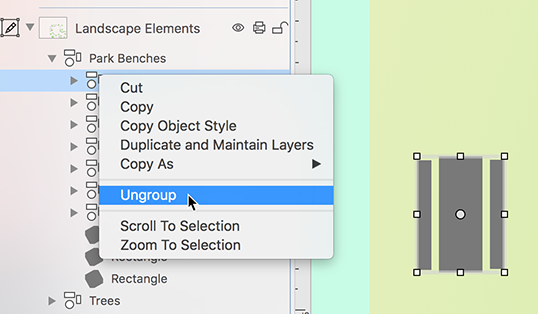 Stencils, Resources, Libraries
Link folders inside OmniGraffle's Resource Browser to keep assets—like Templates and Stencils—automatically updated.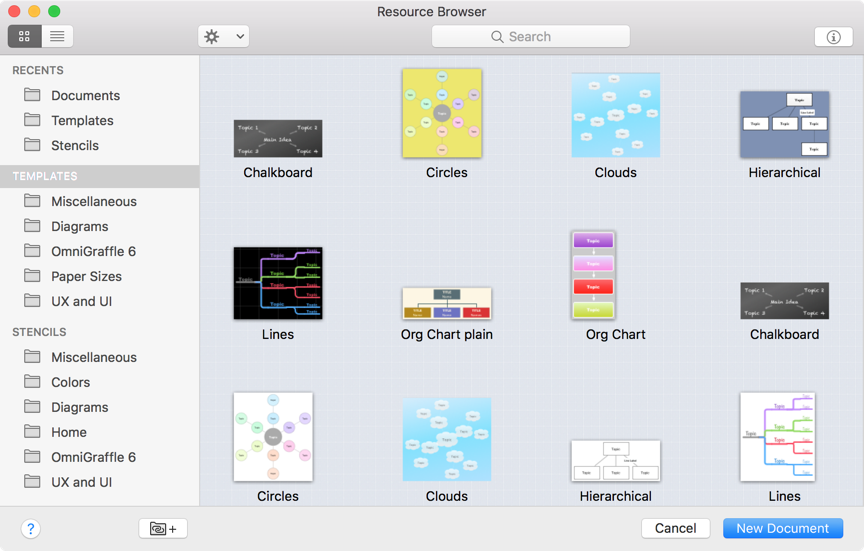 Plus, search Stenciltown for free stencils that other Graffle customers have shared. All improved in OmniGraffle 7.
Reusable Assets
Move fast and carry a big library of Stencils. OmniGraffle and its Stencil Window provide a collection of reusable elements to make quick work of your projects. If the stencil you're looking for isn't included out of the box, make your own by modifying or starting from scratch—or download for free from Stenciltown.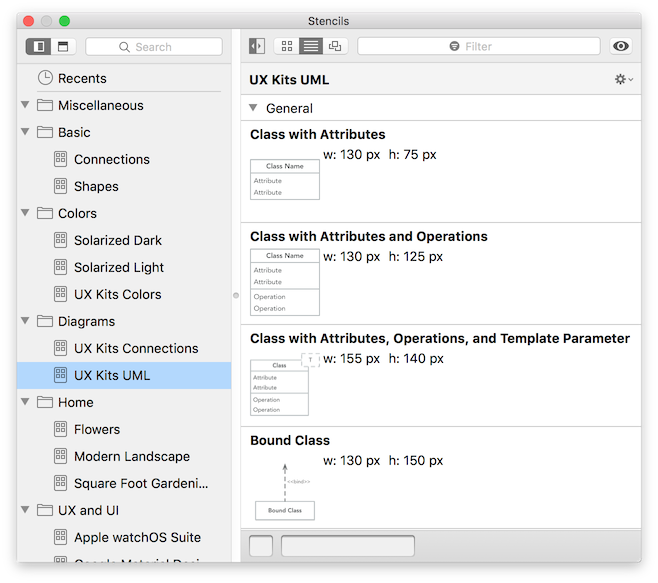 In Your Language
Mac: Deutsch, English, Español, Français, 日本語, Nederlands, Italiano, Русский, 简体中文, Português do Brasil, 한국어 , with more languages on their way!
Comparison Chart and Version Information
Document Syncing via OmniPresence
Sync your documents with a secure, tested, supported, and incredibly reliable sync mechanism. OmniPresence and our own Omni Sync Server are built with OmniGraffle files in mind.
And if you'd like, you can even set up your own server to keep your data...completely yours.