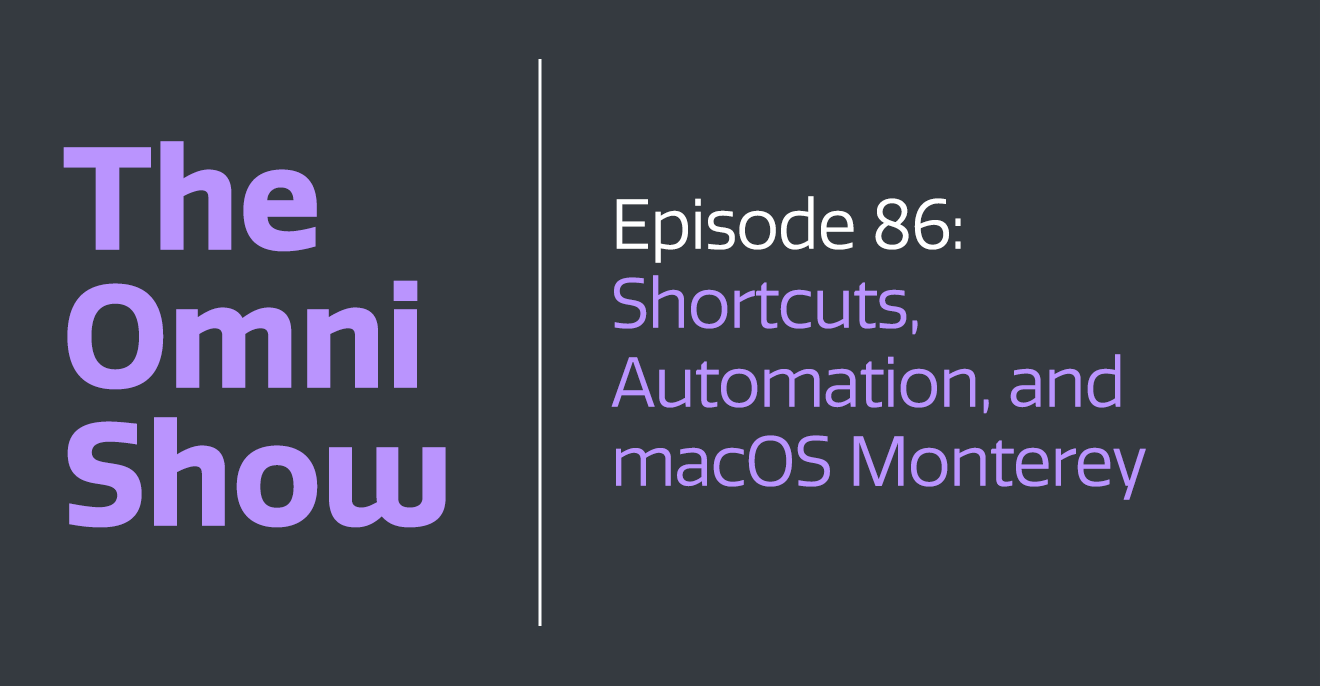 On today's show, CEO Ken Case and Automation Advocate Sal Soghoian tackle the question: "Are Omni Apps Ready for macOS Monterey?"

Spoiler Alert: Yes, they are!

At the Omni Group, we make powerful productivity apps which help you accomplish more every day. And with macOS Monterey, our apps are ready to take advantage of new features from day one.

Andrew, Ken, and Sal talk about the endless automation possibilities with Shortcuts for the Mac. They also do an OmniFocus 4 Testflight progress check-in.

To learn more about how you can use Omni apps to stay productive—tune in to the Omni Show.

Achieve more of your goals when you download Omni Apps for Mac, iPhone and iPad—and if you have any questions or feedback, email support@omnigroup.com. Our amazing Support Humans are standing by, ready to help.

Enjoy!