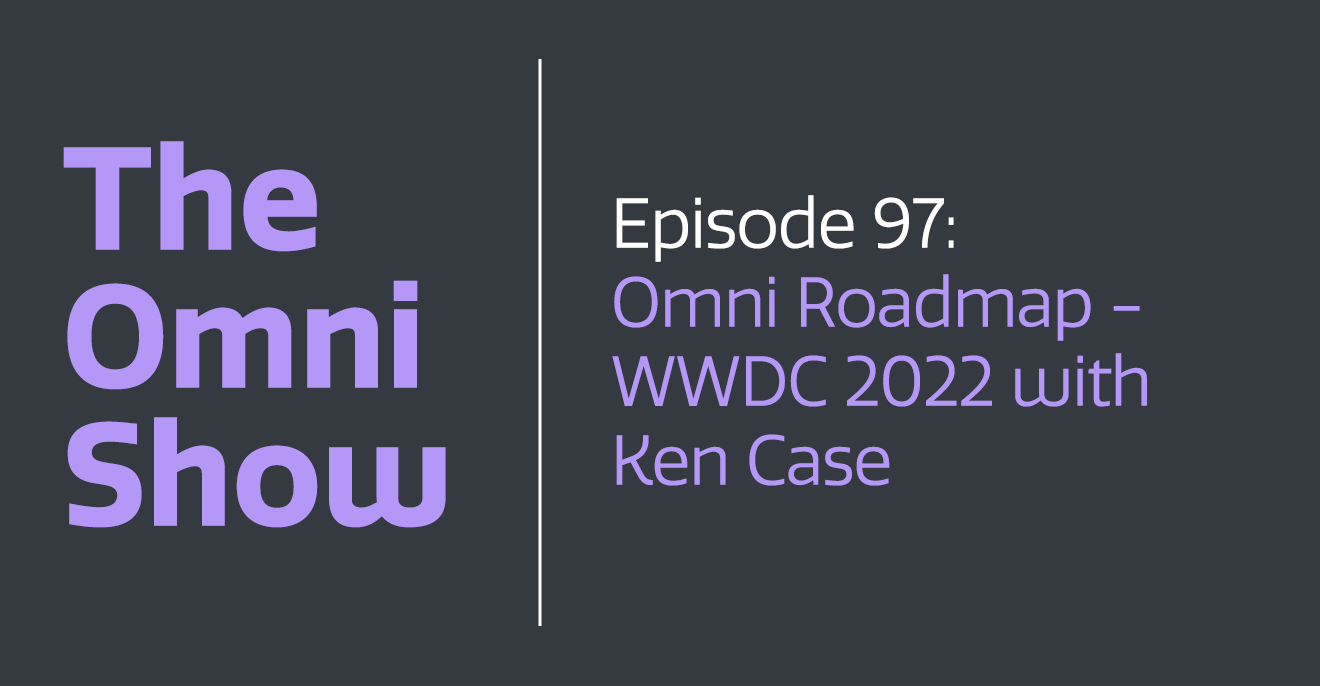 Ken Case, CEO, joins the show to break down his post-WWDC 2022 Roadmap.

What's the latest? What's amazingly cool? And — the annual question — just how much work will we be doing this summer?

With continual OmniFocus 4 progress, OmniFocus for the Web updates, single sign-on (SSO) authentication for enterprise customers, and more - there's plenty of exciting stuff to talk about. (And thankfully, nothing announced at WWDC 2022 derails the current OmniFocus 4 milestones already accomplished.)

Andrew & Ken also speculate on what just-announced features might be useful in Omni software down the road. Listen in for all the latest details.

You can find Ken Case on Twitter @kcase.