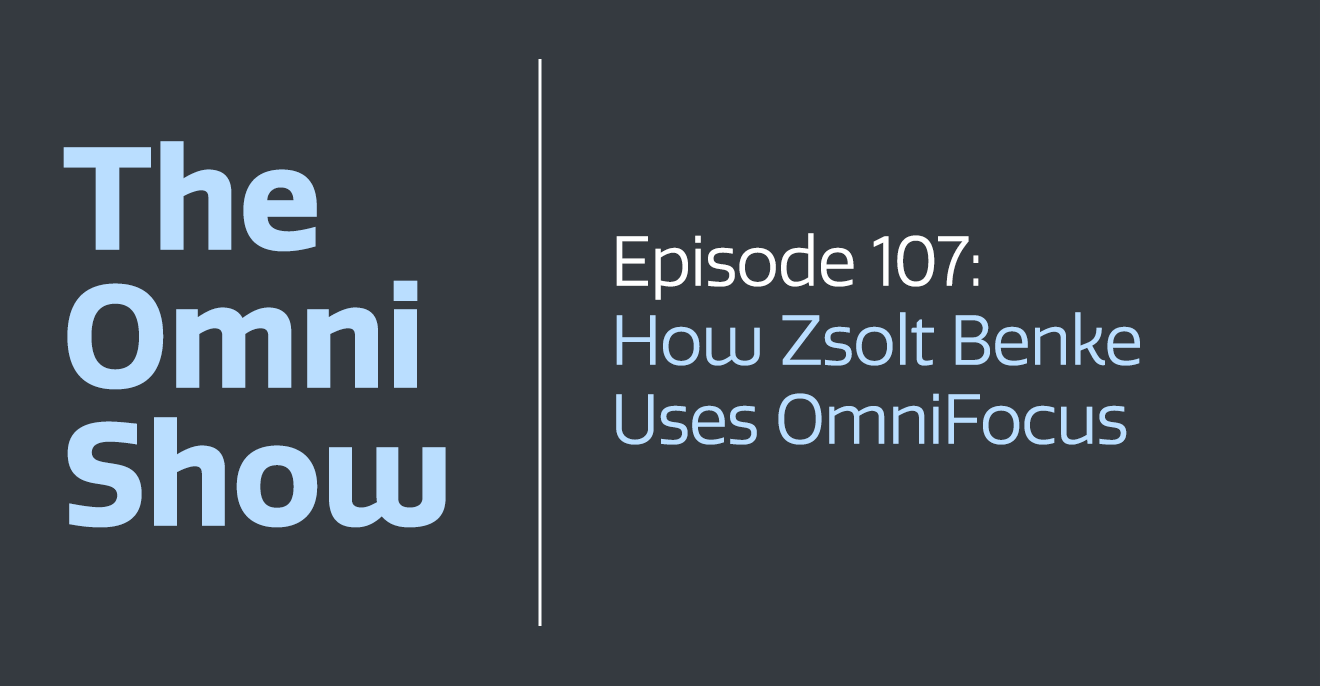 In this episode, we're joined by Zsolt Benke, a developer from Pécs, Hungary. More than a decade ago, Zsolt started his coding life on the Web, designing and building WordPress sites. Now, he works in both web and iOS development. In his spare time, Zsolt enjoys blogging about productivity and technology, and co-hosting the podcast Agyvihar.

Join us as Zsolt reveals his secret weapon for tackling tasks and projects - OmniFocus. Learn how Zsolt uses OmniFocus to keep track of his work and to boost efficiency with the "measure twice, cut once" mentality applied to software. Plus, get a sneak peek into Zsolt's workflow as he shares how he uses the Tags and Projects perspectives to stay organized Whether you're a developer or just looking for ways to improve your productivity, you won't want to miss this episode.

Achieve more of your goals when you download Omni software for Mac, iPhone and iPad—and if you have any questions or feedback, email support@omnigroup.com. Our amazing Support Humans are standing by, ready to help.

Enjoy!