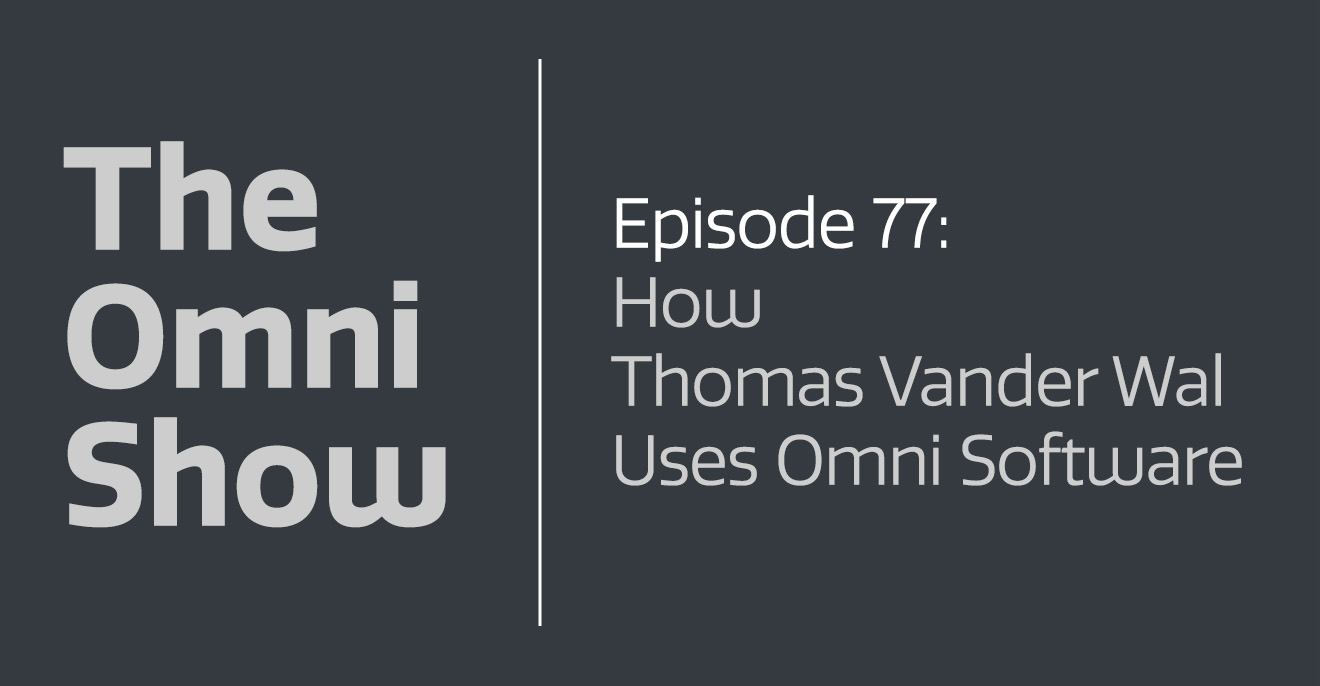 On today's Omni Show, we welcome information architect, Thomas Vander Wal. He's currently in charge of DevSecOps strategy and planning at a large aerospace company, and utilizes OmniGraffle & OmniOutliner to easily wrangle and visualize complex data quickly.

In this episode, Thomas and Andrew chat about how tools like OmniOutliner and OmniGraffle interact to build a more accurate, coherent picture of your data- regardless of the situation.

To learn more about how Thomas uses OmniGraffle and OmniOutliner to stay productive—tune in to The Omni Show.

Achieve more of your goals when you download OmniGraffle and OmniOutliner for Mac. And if you have any questions or feedback, email support@omnigroup.com. Our amazing Support Humans are standing by, ready to help.