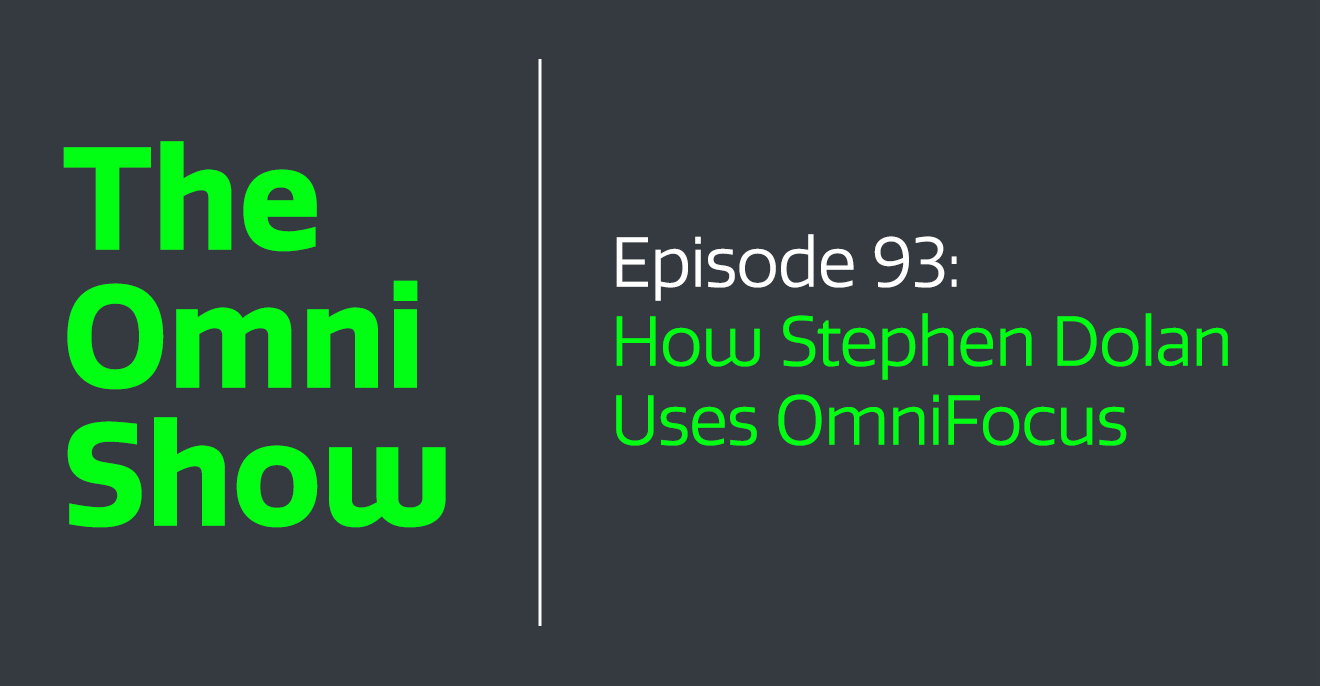 Today, we're hanging out with Stephen Dolan. Stephen is the chief of staff at Tuple, a company that makes remote pair screen-sharing software for programmers / developers.

In this episode, Stephen shares how he uses OmniFocus to manage operations at Tuple, plan his daily tasks, and keep others accountable. You're sure to enjoy Stephen's perspective on OmniFocus and his ability to articulate it with clarity.

Achieve more of your goals when you download Omni Software for Mac, iPhone and iPad—and if you have any questions or feedback, email support@omnigroup.com. Our amazing Support Humans are standing by, ready to help.

Enjoy!