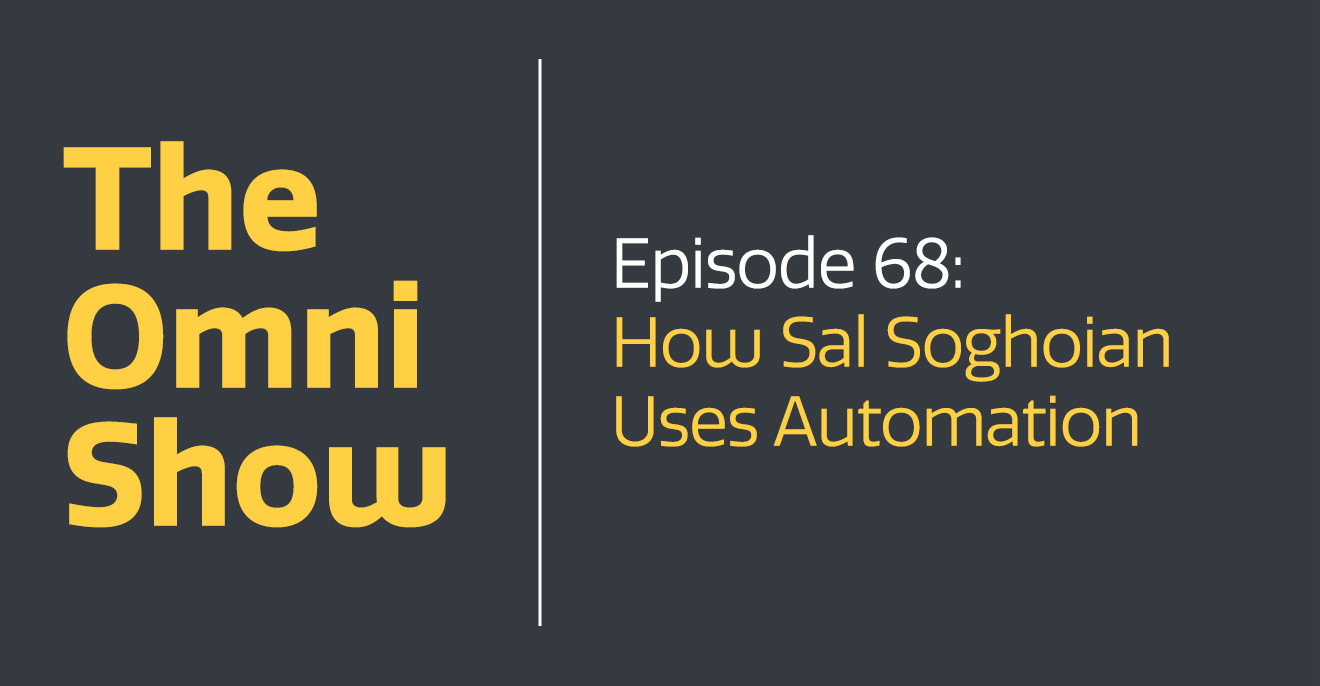 Today on The Omni Show, we talk with Sal Soghoian. Sal joined Apple Inc. in January 1997 to serve as the Product Manager Automation Technologies Worldwide. For two decades, those technologies included AppleScript, Automator, Services, the Terminal, and Apple Configurator, among others. His journey then led him to join forces with the Omni Group to work on the ambitious Omni Automation framework implemented throughout the entire product suite.
In this episode, Sal shares equal parts inspiration and education: He gives details of his journey that led him from Apple to the Omni Group. He reasons through the power and potential of automation. He also shares about why the cross-platform automation that the Omni Group has recently implemented is SUCH a big deal.
To learn more about how Sal uses the Omni Group's software to unlock the power of automation—tune in to The Omni Show.
Find tools as powerful as you when you download Omni Software for Mac and iOS—and if you have any questions or feedback, email support@omnigroup.com. Our amazing Support Humans are standing by, ready to help.