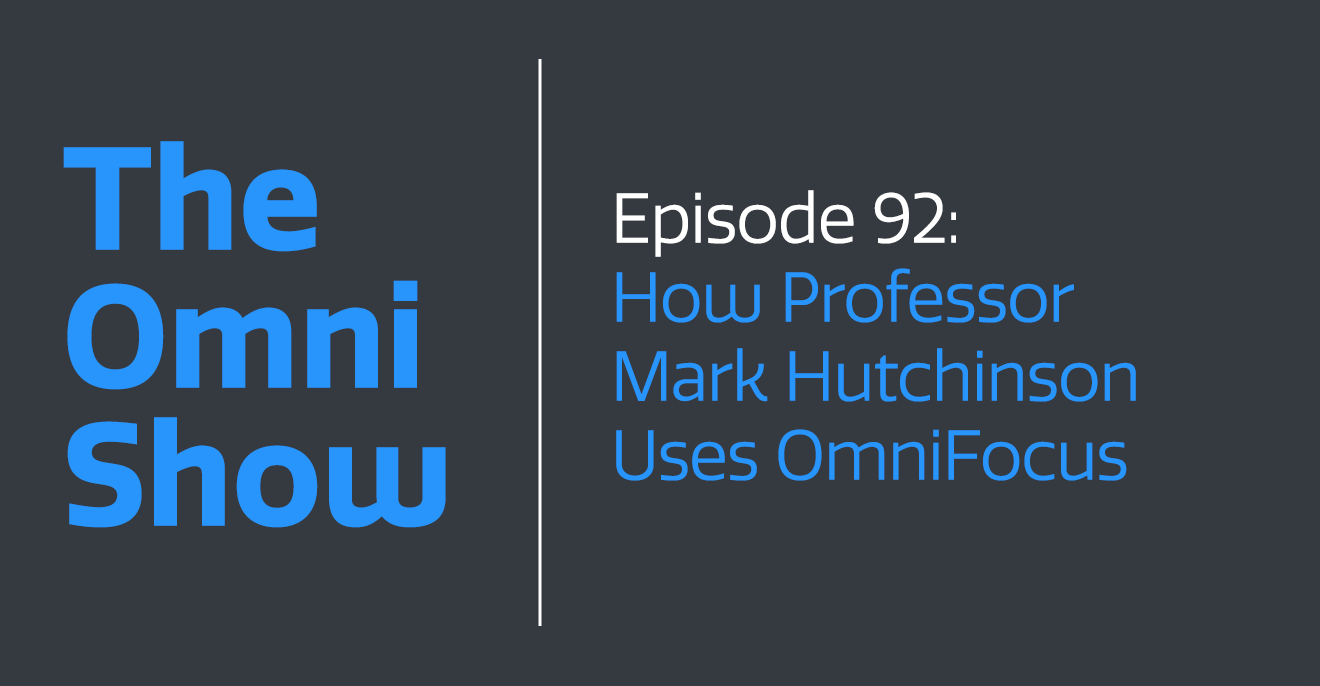 We're honored to have Dr. Mark Hutchinson with us today. He's the Director of the Arc Center for Excellence for Nano-Scale Biophotonics and the current president of Science and Technology Australia. He also happens to be an avid OmniFocus user!

In this episode, Dr. Hutchinson and Andrew talk about the latest exciting advances in biophotonics. Mark also shares about how he uses OmniFocus to manage himself and his team.

Achieve more of your goals when you download Omni Software for Mac, iPhone and iPad—and if you have any questions or feedback, email support@omnigroup.com. Our amazing Support Humans are standing by, ready to help.

Enjoy!