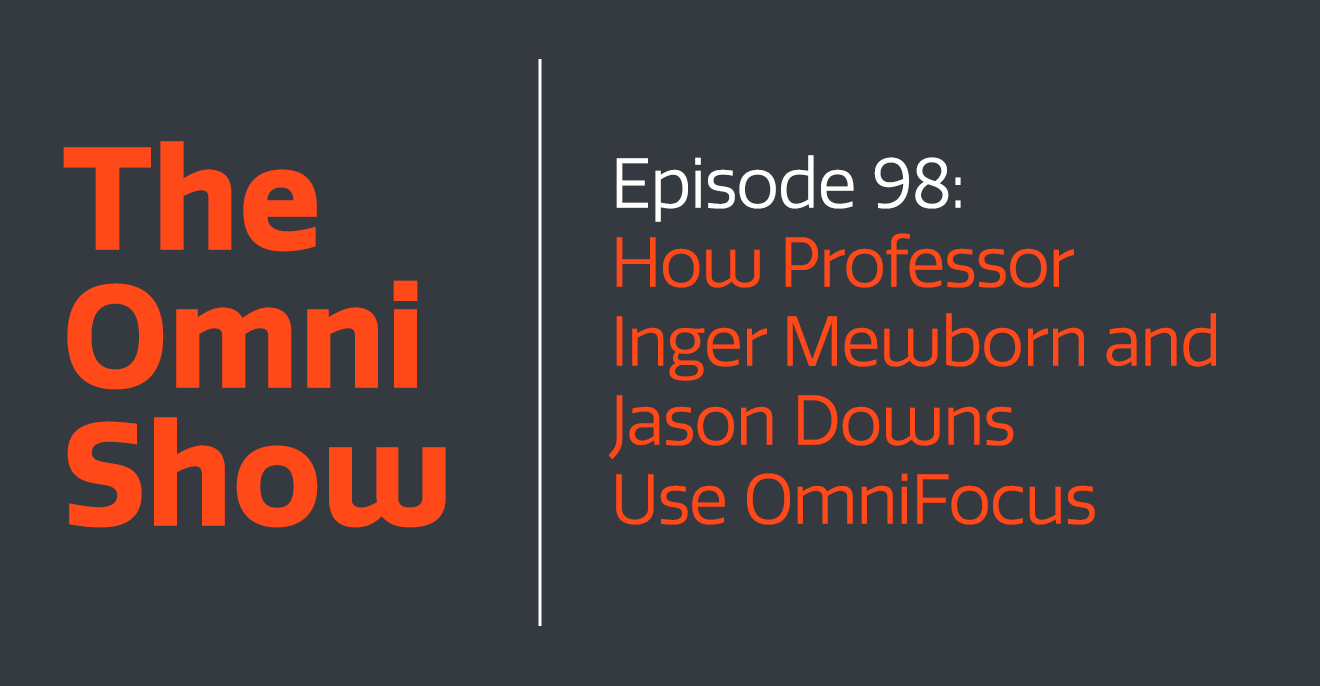 Today, we're joined by Professor Inger Mewborn (Director of Researcher Development at Australian National University) and Jason Downs (Deputy Director, Quality and Standards at La Trobe University). Collectively, they host a great productivity podcast called "On the Reg."

In this episode, they talk about using tags to stay sane, teaching others how to stay productive, and implementing a magical combination of both OmniFocus and the Bullet Journal. Professor Inger, also known around the interwebs as "Thesiswhisperer," may even school Andrew on a few Australianisms along the way (Milk Bar? Who knew?).

Achieve more of your goals when you download Omni Software for Mac, iPhone and iPad—and if you have any questions or feedback, email support@omnigroup.com. Our amazing Support Humans are standing by, ready to help.

Enjoy!