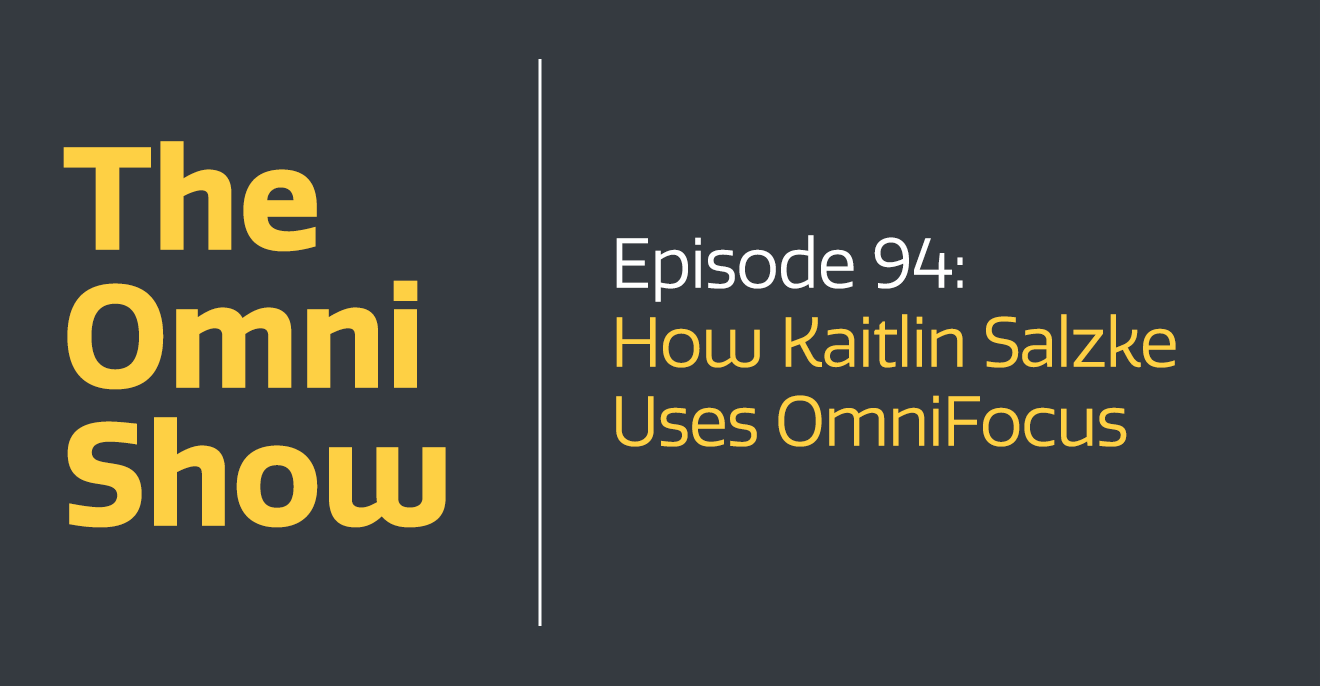 On today's show, we're talking with Kaitlin Salzke. Kaitlin's a tax accountant, mother, and computer science student who just happens to be in the middle of a big move (all while coding Omni Automation Plug-Ins for OmniFocus in her spare time!)

In this episode, Kaitlin details the mindset and practice behind her ability to keep multiple complex projects moving at once. She's given her OmniFocus setup superpowers by taking maximum advantage of Omni Automation and Plug-Ins. You'll love how easily she balances the theory of automation and plugin coding with honest, real-world task execution.

Achieve more of your goals when you download Omni Software for Mac, iPhone and iPad—and if you have any questions or feedback, email support@omnigroup.com. Our amazing Support Humans are standing by, ready to help.

Enjoy!