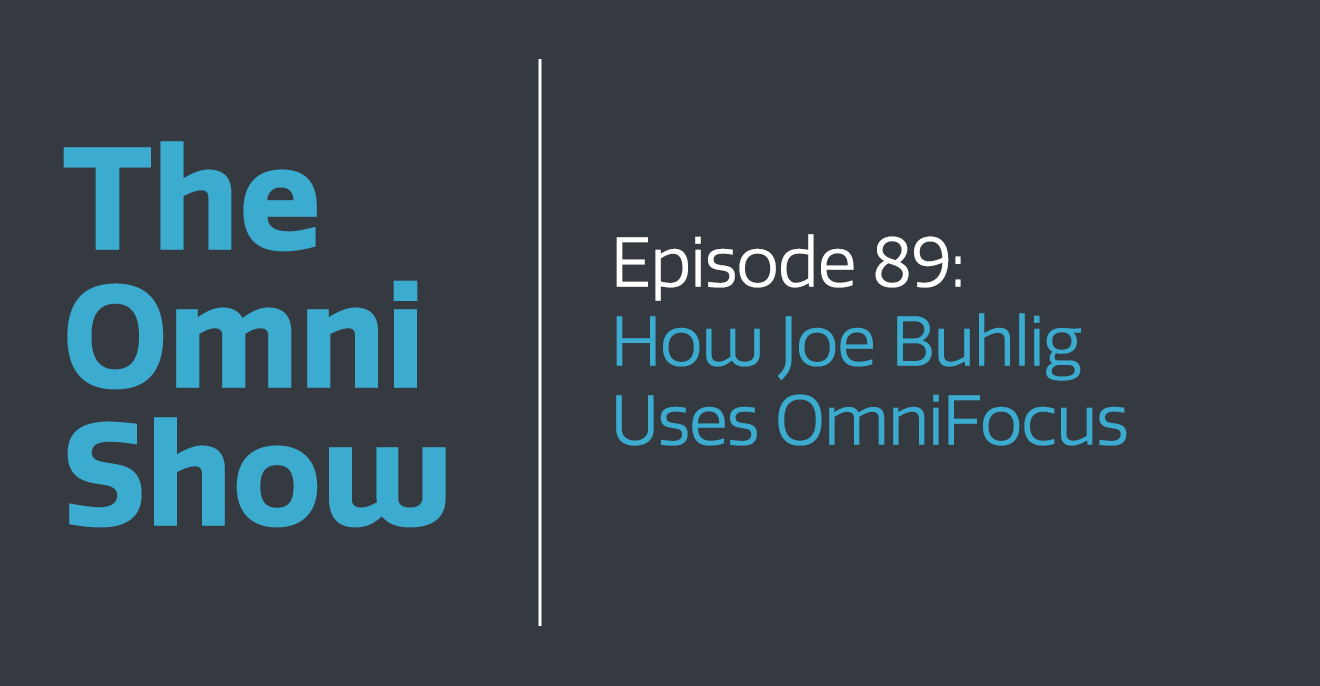 Today we talk to Joe Buhlig. As an "analog mind in a digital world", Joe's unique method of using both digital and paper tools resonates with his listeners in a refreshing way.

In this episode, we talk through Joe's journey all the way from the world of agriculture to IT.

We also explore a few OmniFocus scripts he's written along the way.

Achieve more of your goals when you download Omni Software for Mac, iPhone and iPad—and if you have any questions or feedback, email support@omnigroup.com. Our amazing Support Humans are standing by, ready to help.

Enjoy!