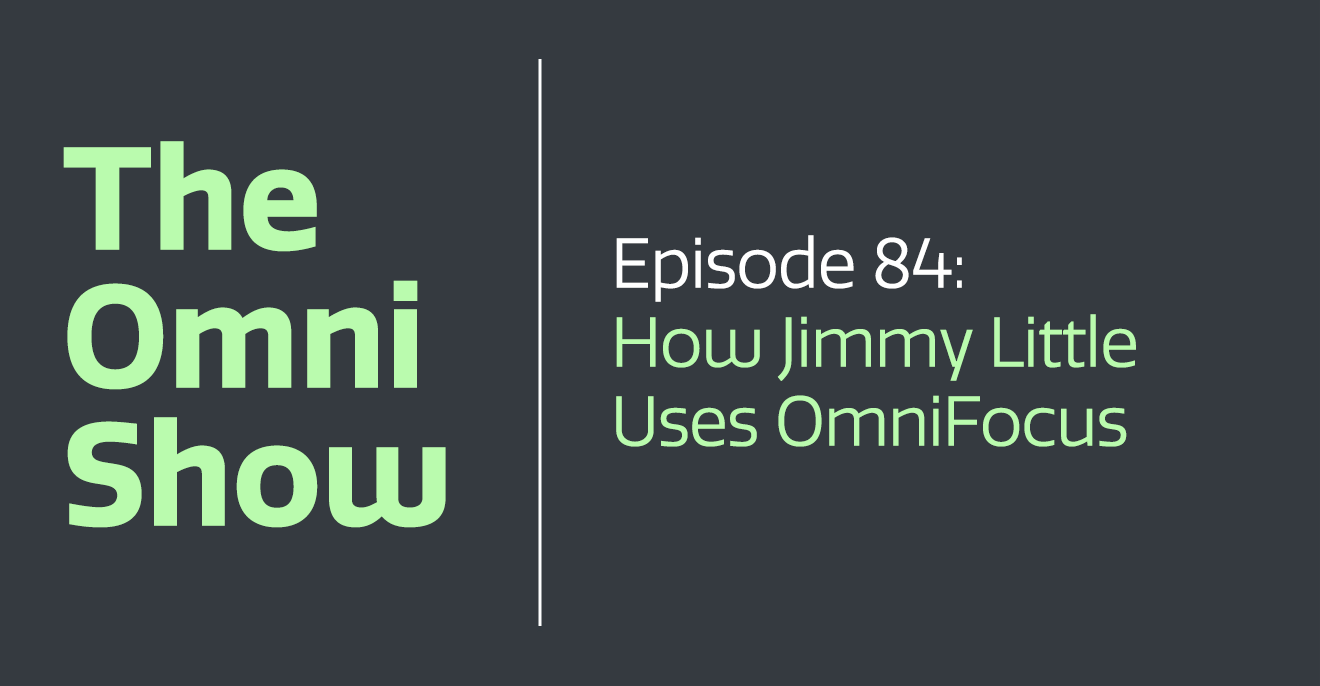 Today, we chat with digital media product manager, Jimmy Little. In order to navigate to the exact information he needs as quickly as possible, Jimmy uses OmniFocus and contextual computing (or "context-aware computing").

Jimmy talks through his system that uses automation to bind multiple products together via deep linking.  Shortcuts and automation combine a central "dashboard" in Obsidian with OmniFocus, Toggl, DEVONthink, and more.

To learn more about how Jimmy uses OmniFocus to stay productive—tune in to the Omni Show.

Achieve more of your goals when you download OmniFocus for Mac, iPad and iPhone—and if you have any questions or feedback, email support@omnigroup.com. Our amazing Support Humans are standing by, ready to help.

Enjoy!