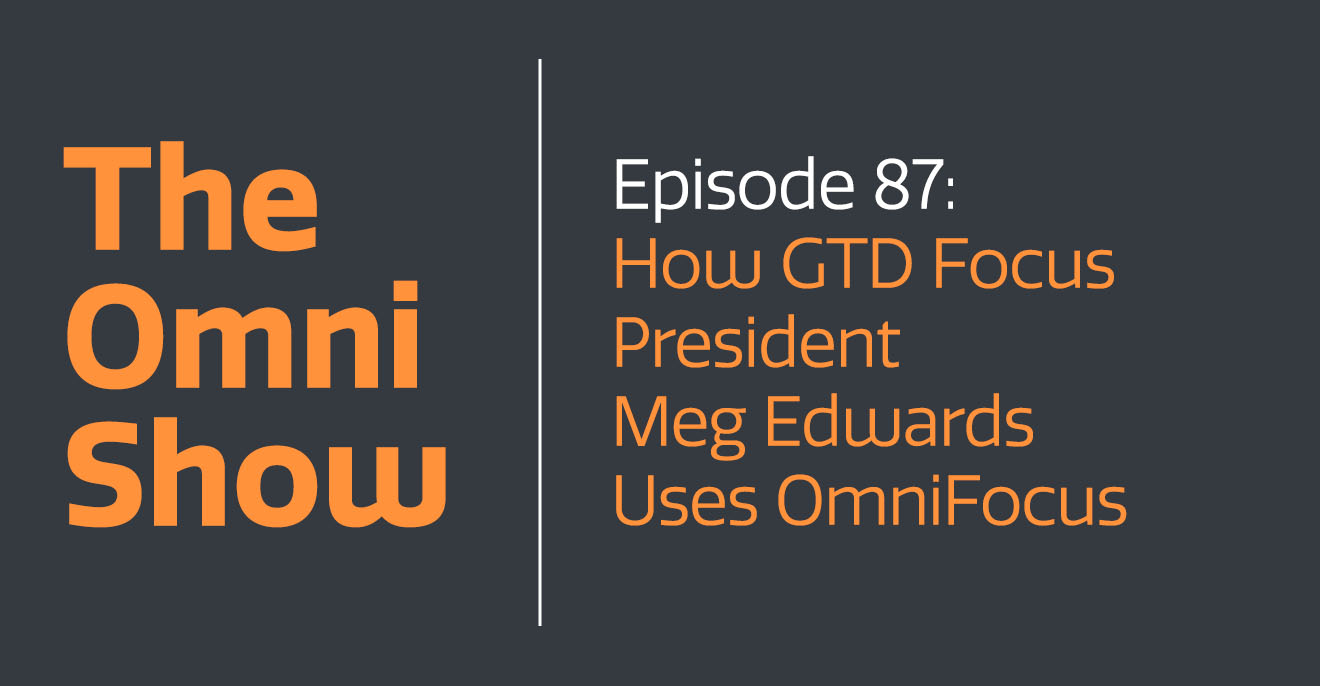 Today, we talk to Meg Edwards, President of GTD focus. GTD Focus is the only officially licensed, one-to-one GTD coaching company in the US and Canada.

Andrew & Meg talk about how she became a coach and the challenges she comes across while helping others. Meg also reveals 4 questions designed to help clarify undefined projects in your OmniFocus system.

To learn more about how you can use OmniFocus to stay productive—tune in to the Omni Show.

Achieve more of your goals when you download OmniFocus for Mac, iPhone and iPad—and if you have any questions or feedback, email support@omnigroup.com. Our amazing Support Humans are standing by, ready to help.

Enjoy!