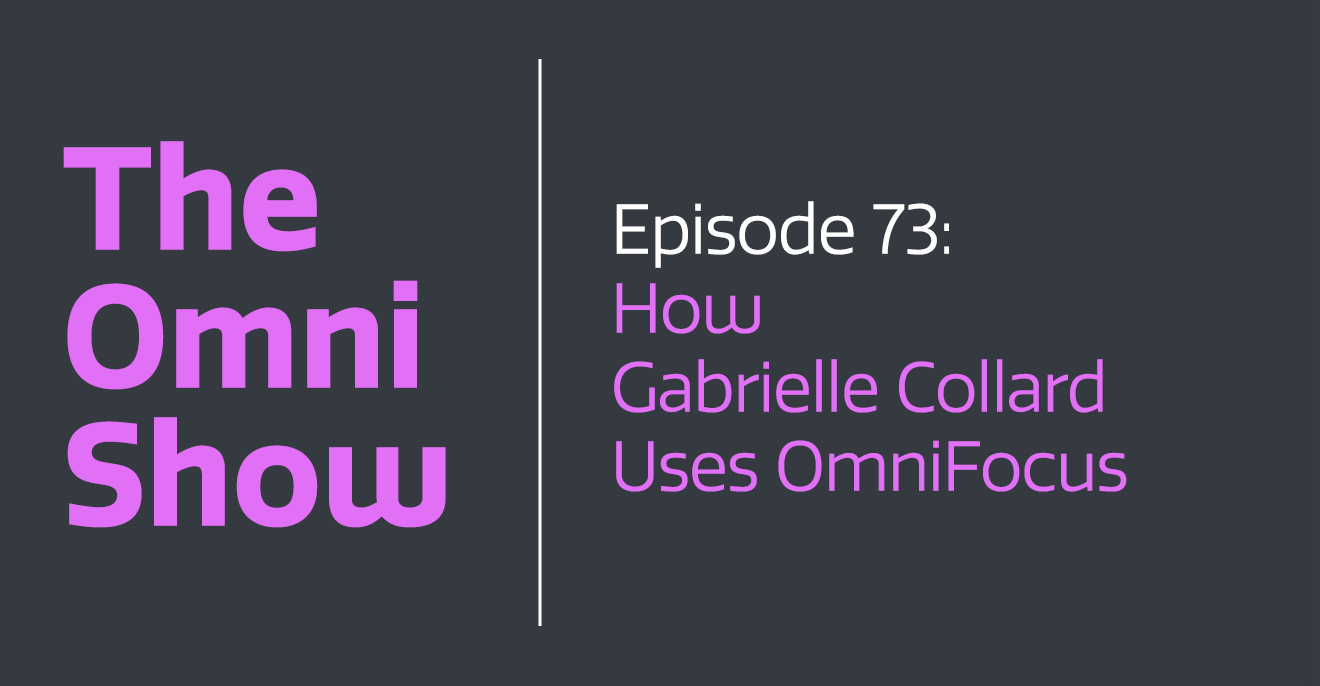 On today's Omni Show, we welcome founder of TheCoachSpace.com, Gabrielle Collard. Gabrielle is an expat who's moved from the UK to Madrid and utilizes OmniFocus to handle her daily tasks.

In this episode, Gabrielle and Andrew talk about how OmniFocus assists Gabrielle in managing all the details of her busy life.  Whether she's renovating an apartment, learning Spanish, working with coaches, writing, or just wrangling her priorities - OmniFocus helps ground and solidify her perspective.

To learn more about how Gabrielle uses OmniFocus to stay productive—tune in to the Omni Show.

Achieve more of your goals when you download OmniFocus for Mac. And if you have any questions or feedback, email support@omnigroup.com. Our amazing Support Humans are standing by, ready to help.

Enjoy the show!