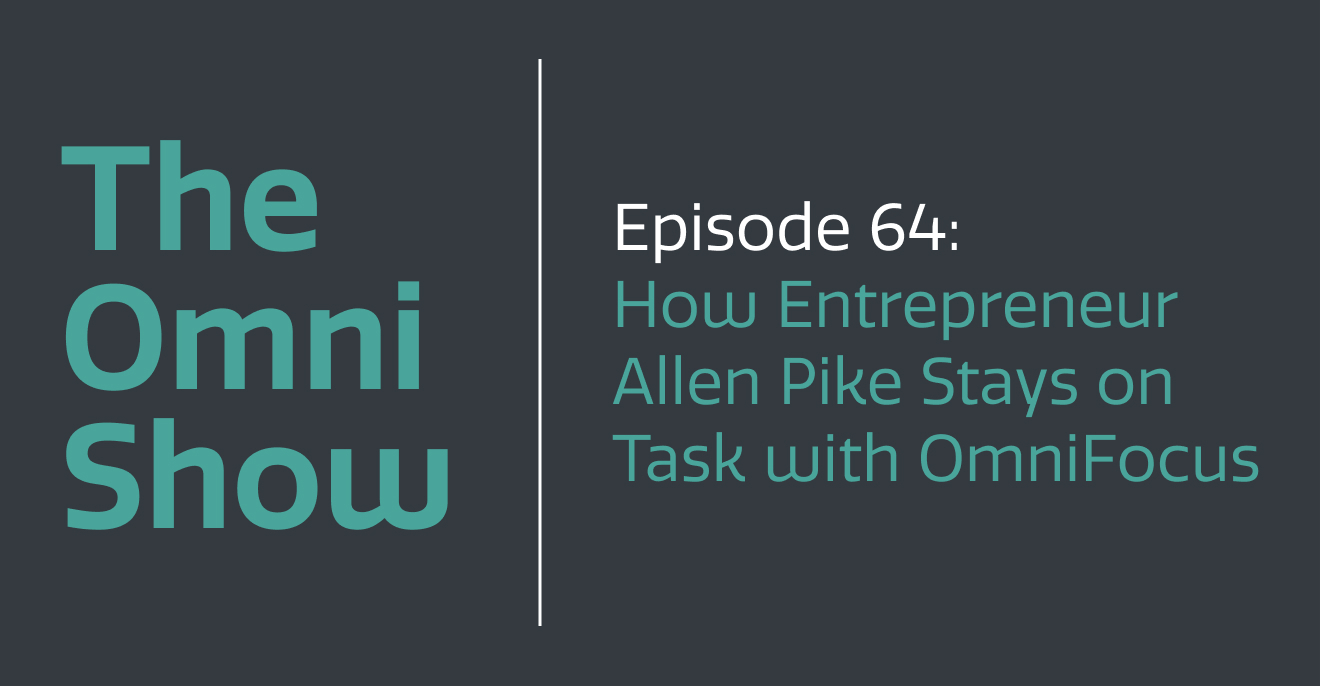 In this episode of The Omni Show, Andrew is joined by Allen Pike, co-founder of Steamclock Software, a software company that designs and develops a variety of apps in Vancouver, Canada. A self-described "pixel crafter," Allen attributes the success of Steamclock Software—which just celebrated its 10-year anniversary—to building software that people love. The company's latest passion project, "Two Spies," was recently in the spotlight as a featured Apple app.
In the podcast, Allen shares how OmniFocus helps him prioritize what's important versus what's urgent. For Allen, having an accurate understanding of what needs to get done is an essential component in running an efficient business—and accomplishing his professional and personal goals. With OmniFocus, Allen gets the perspective and tools he needs to maintain workflows and boost productivity at work and at home, especially during the pandemic. Allen believes task management is a vital step in establishing and achieving goals. "I often actually encourage people to learn a bit about the relationship they have with their work, and what work they want to be doing—and how to prioritize it by working in a simpler system," Allen says.
To tame chaos and maximize productivity at work and at home, download OmniFocus for Mac. And if you have any questions or feedback, email support@omnigroup.com—our amazing Support Humans are standing by, ready to help.