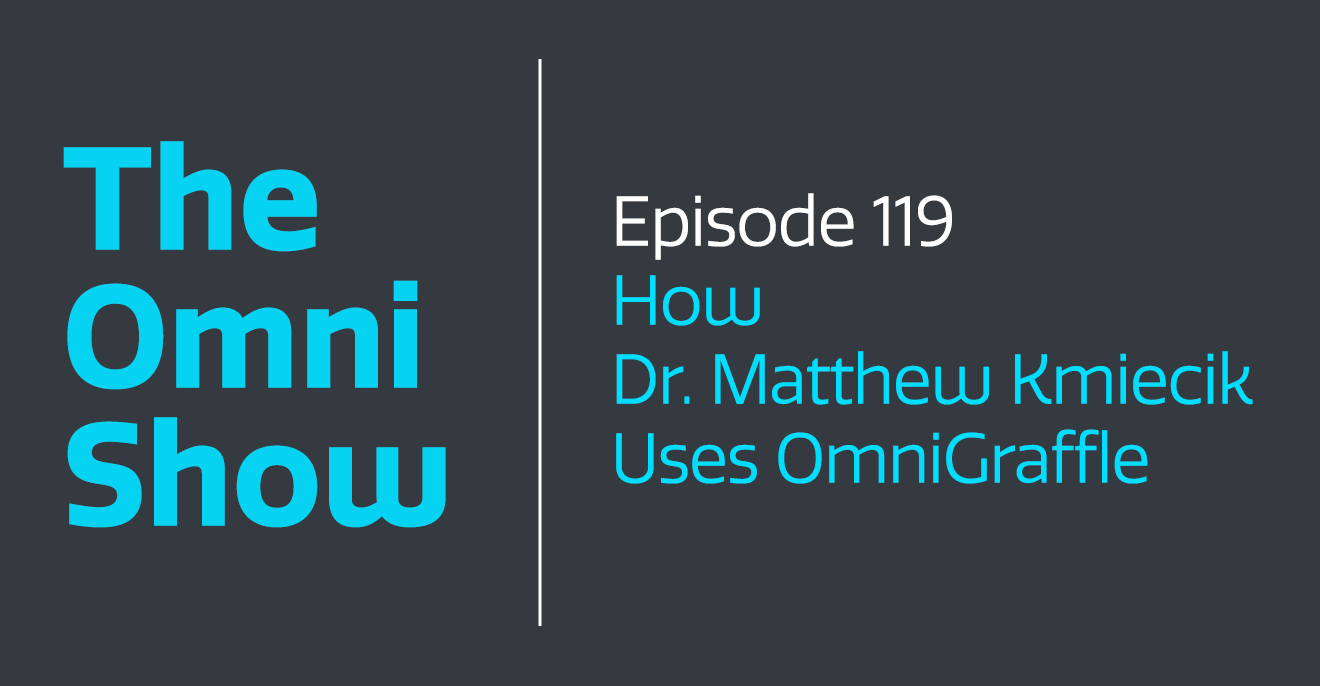 In this fascinating episode of The Omni Show, we invite cognitive neuroscientist Dr. Matthew Kmiecik to discuss his career, his workflow, and how he uses OmniGraffle to make data more accessible and engaging. We dive into Dr. Kmiecik's background, his evolution from neuroscience to data science at 23andMe, and the impact of his published academic research.

Dr. Kmiecik highlights the importance of effective data visualization and shares his unique approach of combining data science using the R programming language with OmniGraffle. He reveals how he uses R to create initial visualizations, then imports them into OmniGraffle to add finishing touches. We also chat about saving data visualizations as SVG files, allowing for increased flexibility and control when editing in OmniGraffle.

Achieve more of your goals when you download Omni software for Mac, iPhone, iPad, and Apple Watch—and if you have any questions or feedback, email support@omnigroup.com. Our amazing Support Humans are standing by, ready to help.

Enjoy!