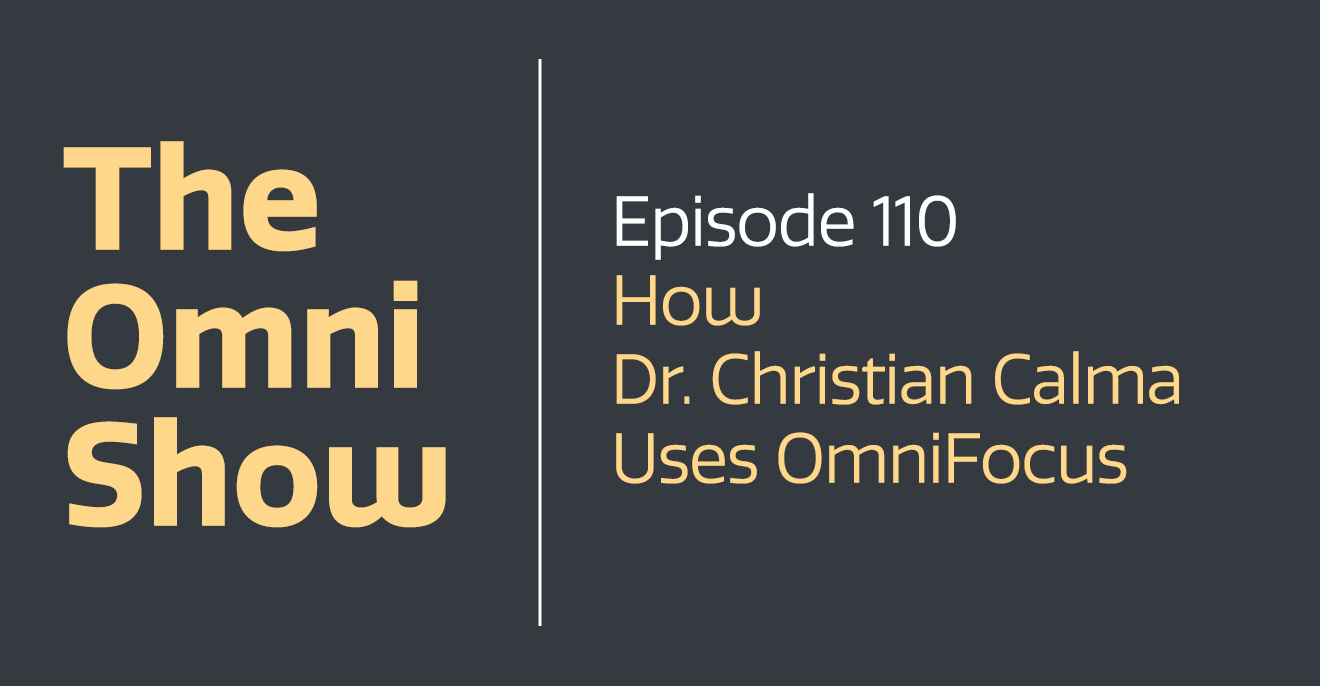 Today, we hear from Dr. Christian Calma, an OBGYN currently residing in Iowa. Christian shares how he uses OmniFocus to manage the various aspects of his busy life, from daily tasks to long-term goals.

In the episode, Christian touches on the importance of taking control of one's daily life. With help from a custom plugin created by Kaitlin Salzke, he also discusses the importance of staying productive on day-to-day tasks, even in the midst of a major life transition. If you're looking to streamline your own workload and bring order to your life, Christian's insights on using OmniFocus are a must-listen.

Achieve more of your goals when you download Omni software for Mac, iPhone and iPad—and if you have any questions or feedback, email support@omnigroup.com. Our amazing Support Humans are standing by, ready to help.

Enjoy!