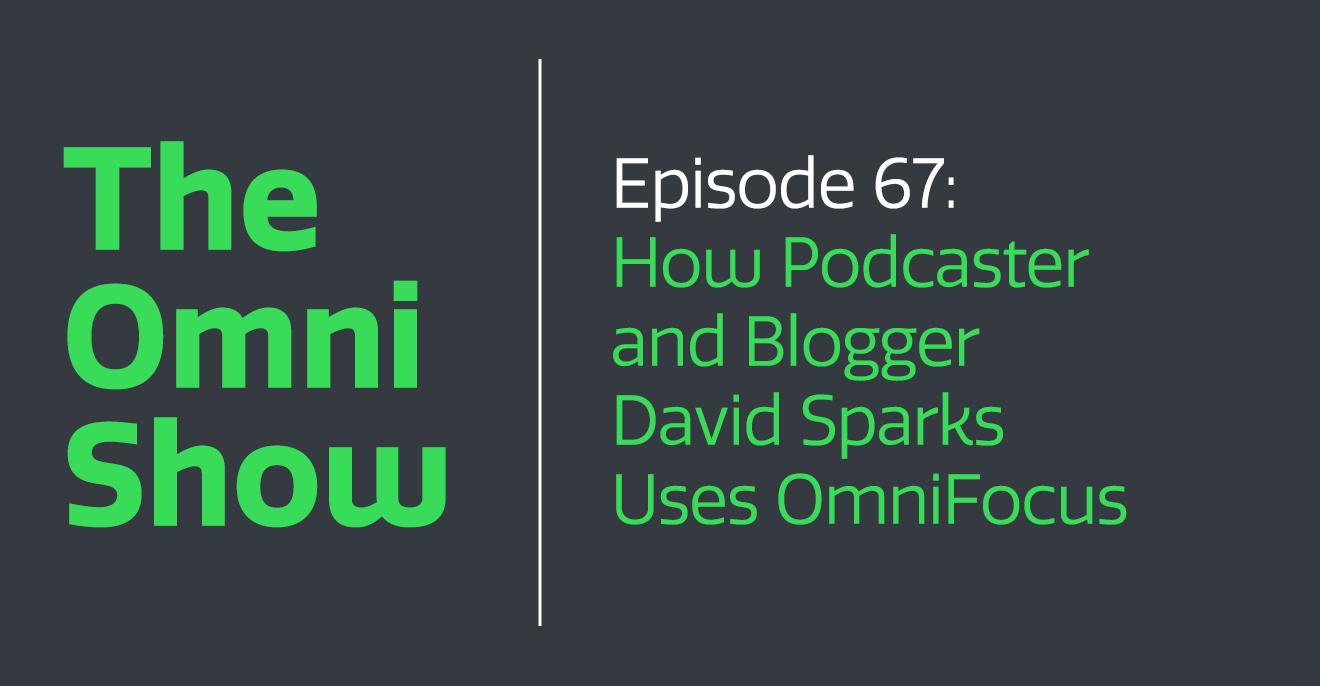 In this episode of The Omni Show, Andrew welcomes David Sparks, a podcaster, blogger, and automation enthusiast. David's wonderfully "no-nonsense" approach to thoughtfully handling his varied responsibilities is the key to him continuously serving his community and fanbase.
In the podcast, David shares how OmniFocus is his system of choice for exploring how new routines, automations, and tactics can improve anyone's life. Utilizing OmniFocus, David is able to template and systematize his responsibilities with ease. David and Andrew consider the impact of habit apps, automation, contextual computing, and other factors that affect our productivity level.
To learn more about how David uses OmniFocus to stay productive—from his business law practice to his multiple podcast shows—tune in to The Omni Show.
Achieve more of your goals when you download OmniFocus for Mac—and if you have any questions or feedback, email support@omnigroup.com. Our amazing Support Humans are standing by, ready to help.