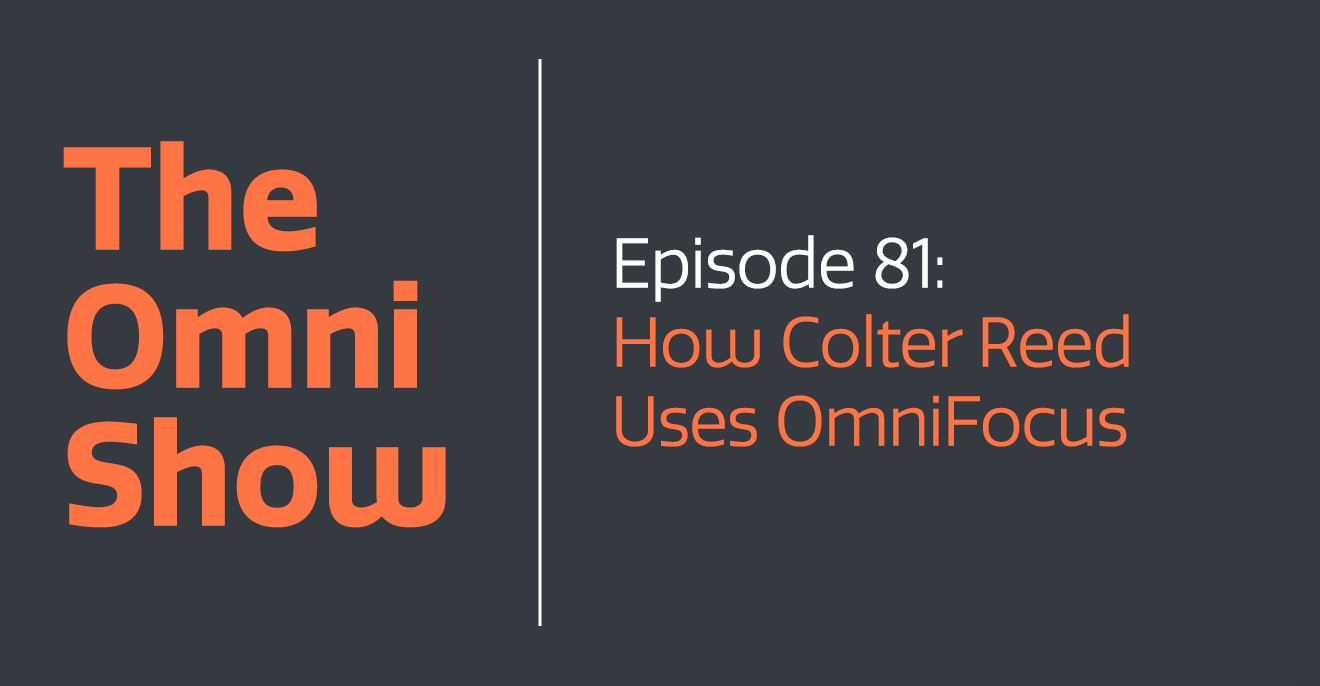 In this episode of The Omni Show, Andrew welcomes Colter Reed, a productivity enthusiast who's day job is turning brilliant ideas into beautiful software.  Colter's OmniFocus approach espouses the best of the online and offline worlds.  Combining the digital data-slicing horsepower of OmniFocus with the tangible aspects of committing tasks to paper, Colter's found a productivity solution that's tough to beat.

In the podcast, Colter and Andrew communicate the importance of clarity in our commitments, using automation to template tasks, how to use our time wisely, and the early warning signs of faulty system health.

To learn more about how Colter uses OmniFocus to stay productive—tune in to the Omni Show.

Achieve more of your goals when you download OmniFocus for Mac and iOS—and if you have any questions or feedback, email support@omnigroup.com. Our amazing Support Humans are standing by, ready to help.

Enjoy!