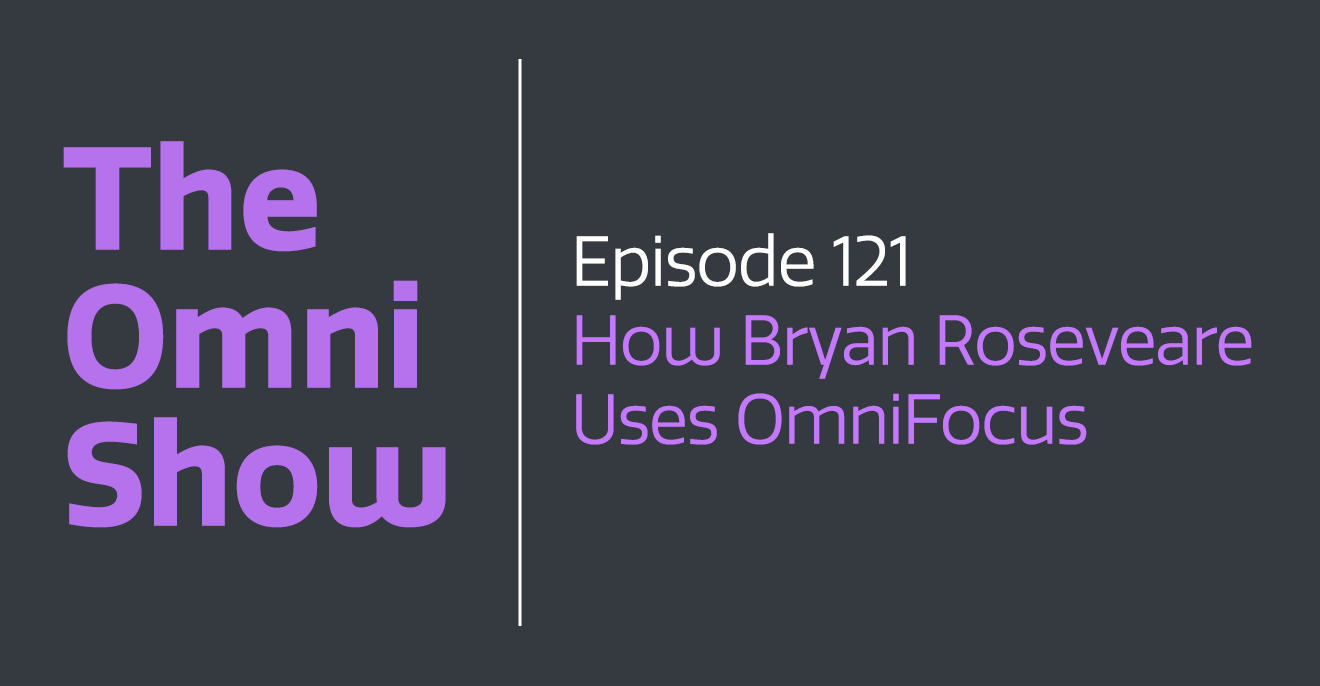 Looking to boost your productivity and broaden your horizons? Don't miss this enlightening episode with Bryan Roseveare, accomplished pilot, ATO Manager at SIMAERO, and host of the Bryan Air podcast. In a conversation filled with practical insights, Bryan shares how he's mastered OmniFocus to enhance his productivity and minimize anxiety. He translates his aviation experience into life lessons, providing a unique perspective that guides him toward personal and professional success.

Bryan reveals his passion for continuous learning, from staying on top of the aviation industry to his newfound interest in jiu-jitsu. His open-minded approach to embracing new challenges and venturing down exciting paths will inspire you to do the same.

Achieve more of your goals when you download Omni software for Mac, iPhone, iPad, and Apple Watch—and if you have any questions or feedback, email support@omnigroup.com. Our amazing Support Humans are standing by, ready to help.

Enjoy!