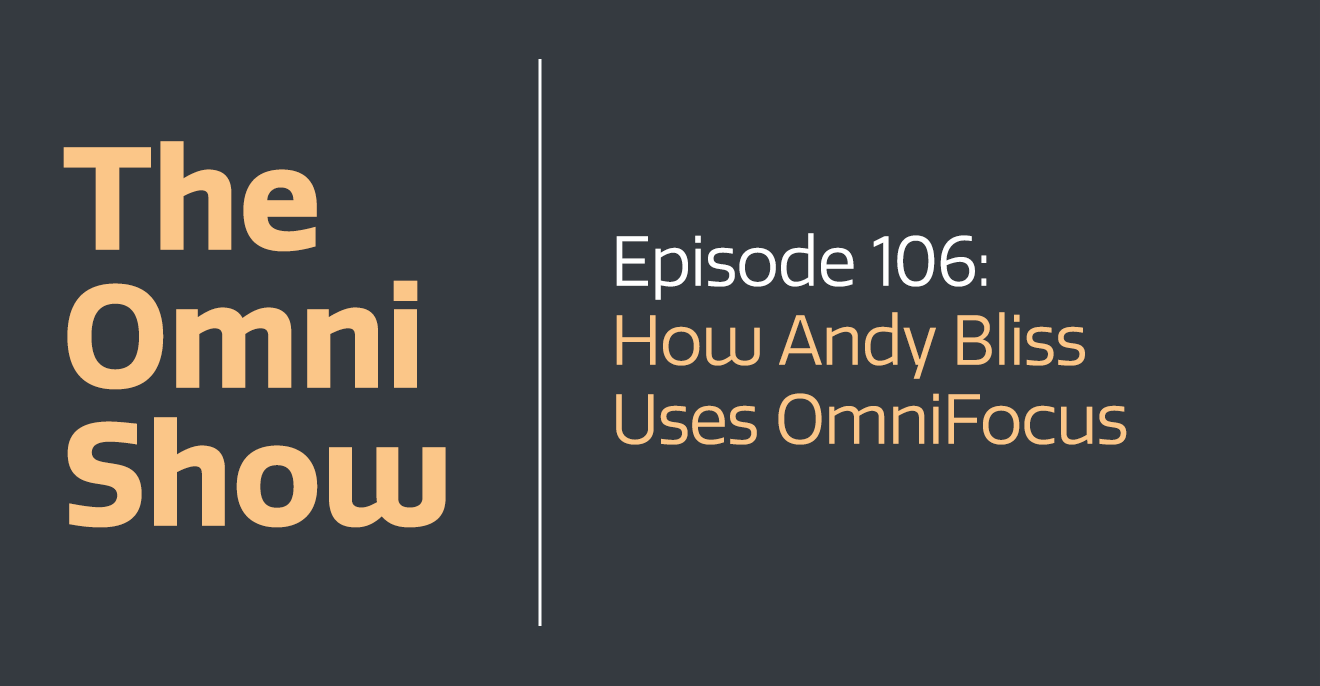 Today, Andy Bliss joins us to share his insights on using OmniFocus to supercharge work as a performing artist and musician's coach. With a background in both the arts and technology, Andy knows a thing or two about the intersection between creativity and efficiency.
Join Andy and Andrew as they navigate the challenges of "infinite" capture using software (and how to batch your days to prevent decision fatigue). They'll also delve into the distinction between Projects and Maintenance, and how a system like OmniFocus can help when your schedule is jam-packed. It's a fantastic discussion on maximizing productivity and efficiency.

Achieve more of your goals when you download Omni software for Mac, iPhone and iPad—and if you have any questions or feedback, email support@omnigroup.com. Our amazing Support Humans are standing by, ready to help.

Enjoy!