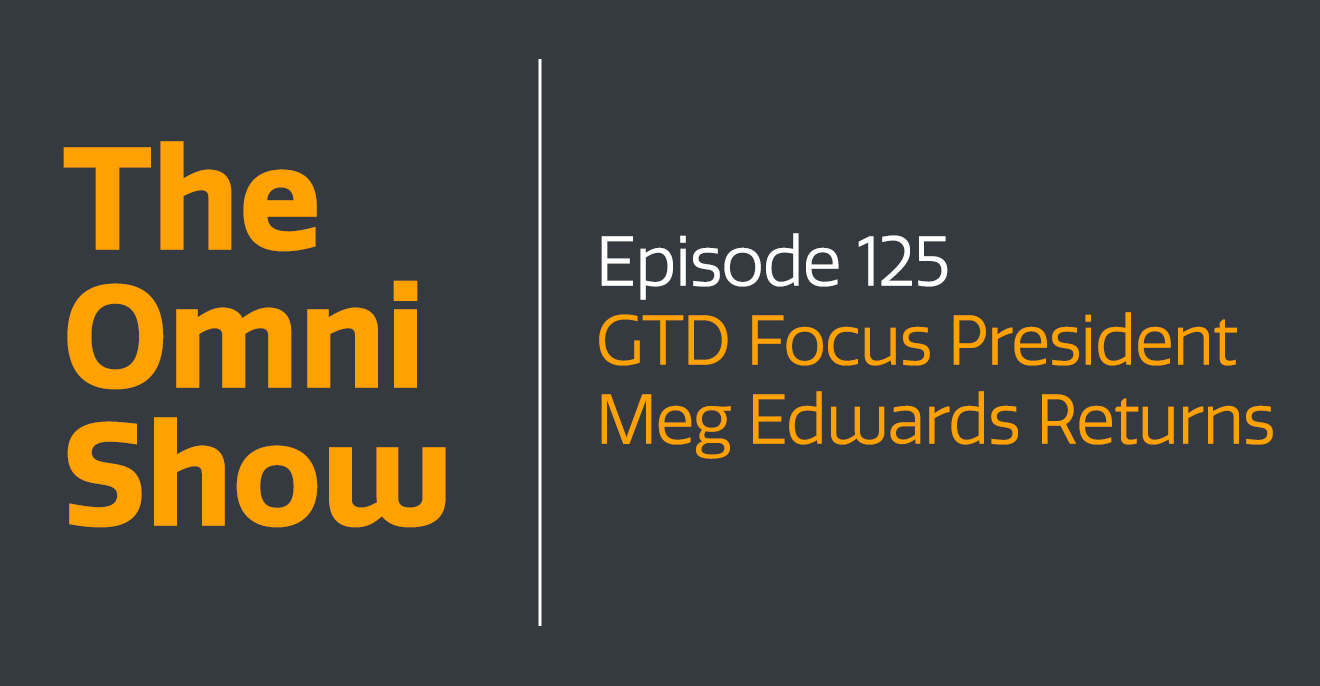 Step into the world of productivity mastery as GTD Focus President, Meg Edwards, returns to talk all things OmniFocus.

This episode sheds light on optimizing your OmniFocus system setup, the art of tag management, and the critical steps after capturing your inbox items. Whether you're looking to streamline your tags or master "clarifying and organizing," Meg's expert advice will set you on the path to efficiency.

Achieve more of your goals when you download Omni software for Mac, iPhone, iPad, and Apple Watch—and if you have any questions or feedback, email support@omnigroup.com. Our amazing Support Humans are standing by, ready to help.

Enjoy!