Let's talk about OmniOutliner! After a few months in private testing, we're excited to open up OmniOutliner 5 to a broader audience—specifically, we're looking for feedback about its new Pro features and updated interface.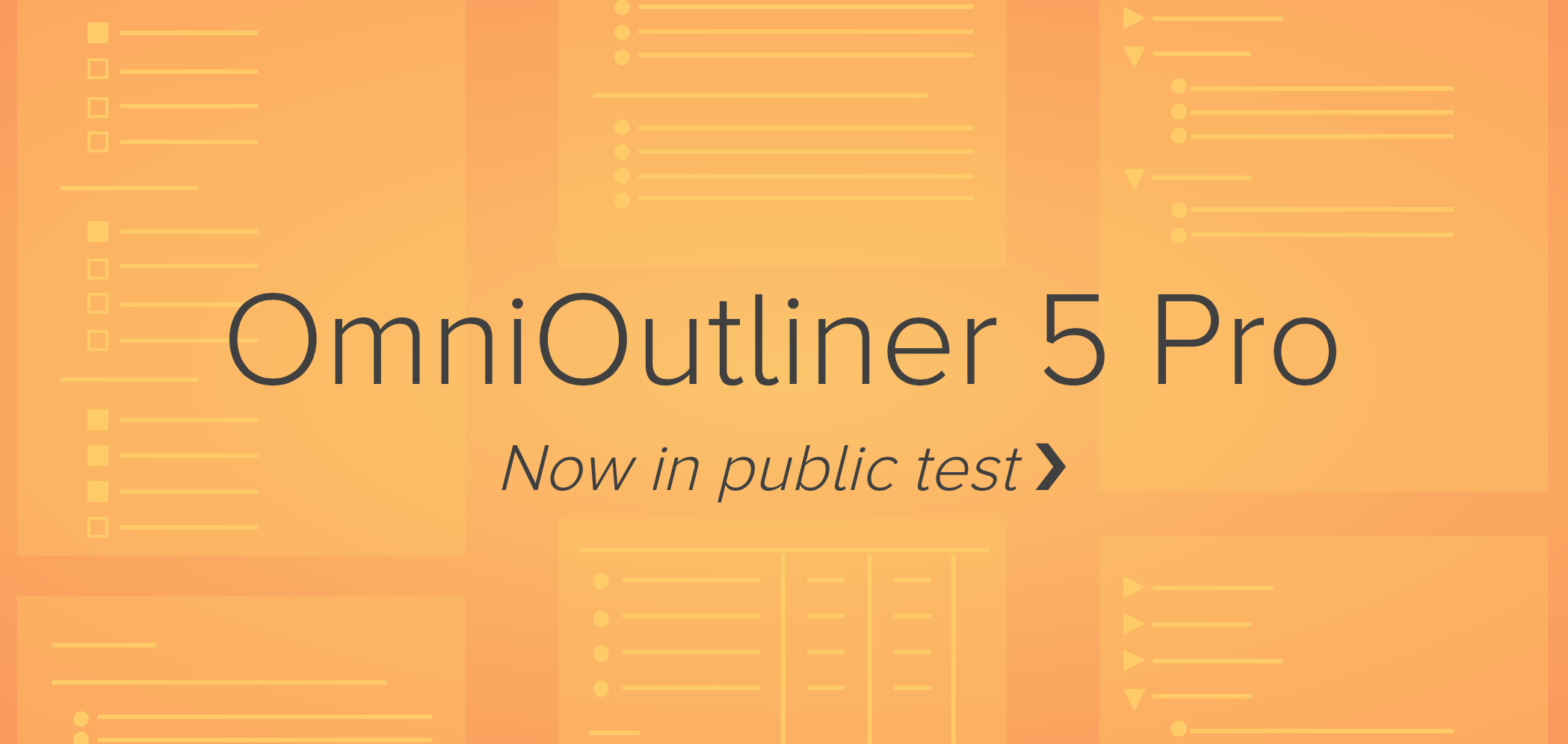 How we got to 5
We released OmniOutliner 4 for Mac in early 2014 with several new highlights: a modern design, a brand new outlining framework (which happens to be, more or less, house cleaning and code cleanup), document zooming, the new resource browser, theming, and more.
Over the past couple of years, we've added interface updates based on OS changes, row linking to reference other sections or documents, extra export options, and customization when printing.
Our goal is to continue along the path that has made OmniOutliner an app you trust to make you more organized and productive. And now we have something new to share.
A call for early feedback on OmniOutliner 5 for Mac
Much like our Public Test for OmniGraffle 7, we want to make sure we're still heading in the right direction with cheers—or meaningful and constructive jeers—from a larger audience.
In this release, we're looking for feedback on:
OmniOutliner's new sidebar design and functionality
Rebuilt Inspectors
Row Filtering
Full Screen improvements

margins
auto-hiding sidebars and inspectors

Keyboard Shortcuts panel
.ooutline file format
Password Encryption (coming to a build soon!)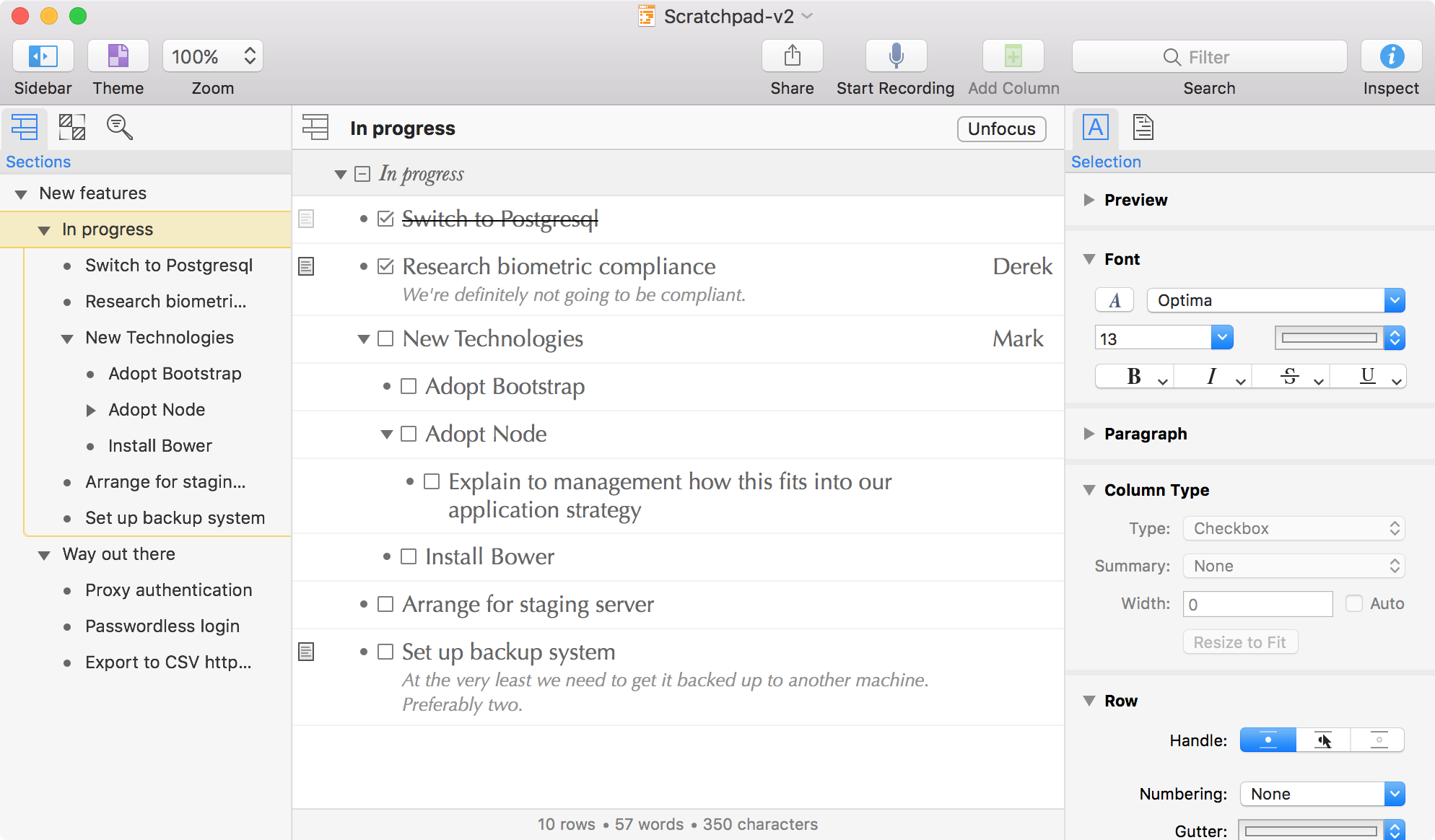 Wait, why haven't you referenced Standard here?
Standard isn't actually included in the initial test period! We're still working on it, so right now you won't be able to switch down to the Standard set of features.
More on that down the road.
And if you're using OmniOutliner for iOS…
You're going to need to sign up for TestFlight. Though we've built in support for the new file format we're using with OmniOutliner 5, we haven't yet started working on OmniOutliner 3 for iOS. If you do run into any problems with opening, saving, or using any of the documents you create, let us know!
Downloading the preview build
We've opened up the floodgates over on our Preview page. From there, click the download button and start using the new, better than ever, OmniOutliner Pro.
How's everything feel? Did you find a bug? Or, do you have a suggestion on filtering or Distraction-free mode?
If you're interested in chatting with others, we put together a special category over on Discourse for discussion; we'll be there, but if you really want to make sure you're heard, email us. (And email us if you have any questions about functionality, too.)
Cheers!