Generally speaking, all of our currently shipping Mac applications are A-OK with El Capitan. In some cases, bigger-than-just-compatibility releases are coming fast!
In one case—OmniPlan—we'll have a lot more information next week. In short: it's really ready for El Capitan.
OmniGraffle for Mac is ready right now with v6.4, and has a great new feature in the update that came today: haptic feedback. It's worth checking out if you have the corresponding trackpad with those tiny haptic engines.
Here's how it works. When you have Smart Guides on, you'll get a little bit of a vibration when an object is aligned with a neighbor (or other object on the same X or Y plane).
Just check for updates in OmniGraffle 6, or check the Updates tab in the Mac App Store app.
OmniFocus for Mac 2.3 is nearly ready for total public consumption, but can be downloaded right now on our Public Test page. It works great on El Capitan, adds custom columns to all views, and generally adds even more polish and shine.
With Custom Columns, you can fit more in a smaller window, too: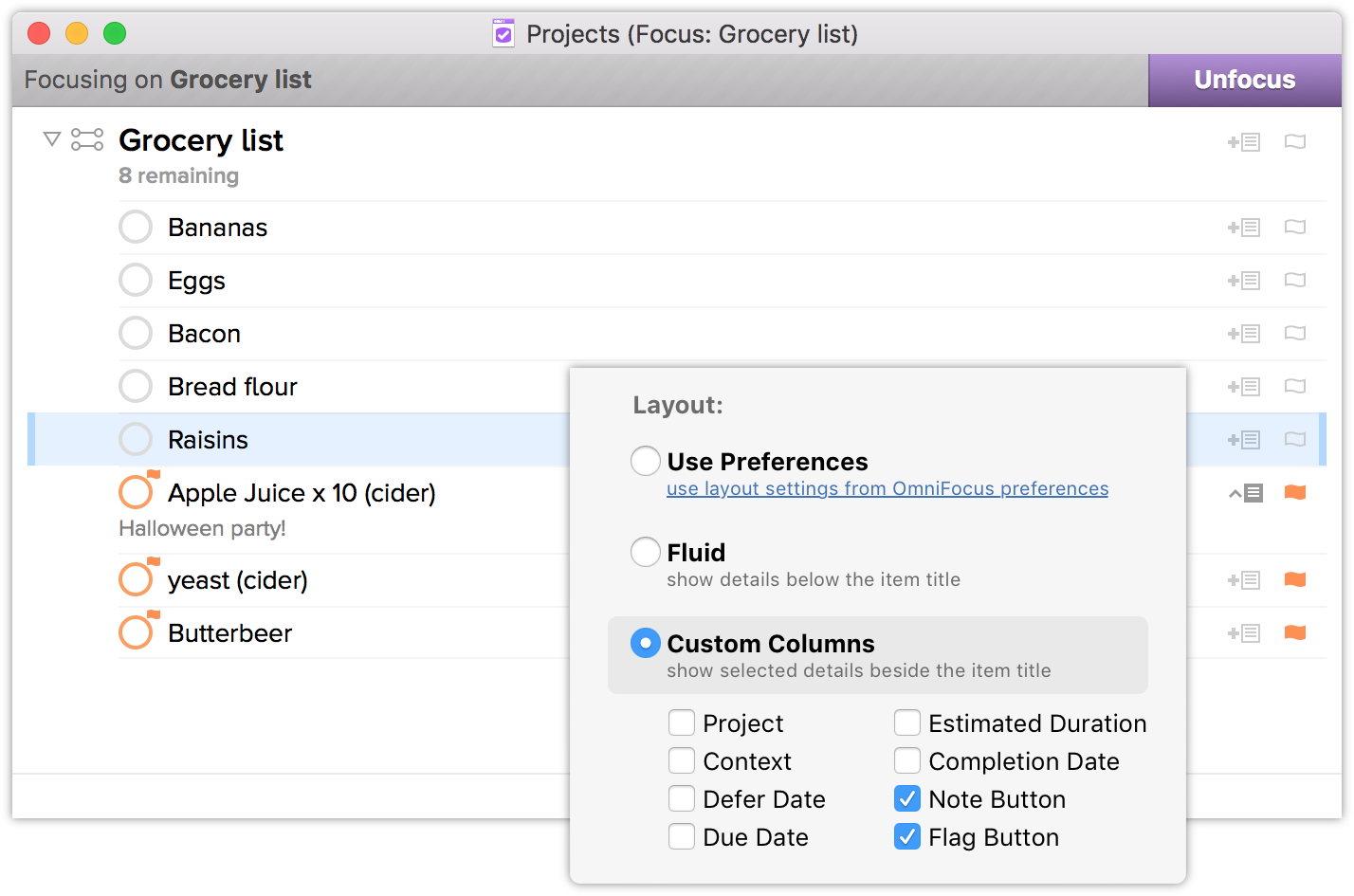 We'll have more about OmniFocus v2.3 soon.
OmniOutliner for Mac, too, is nearing completion. We have a major update coming in v4.4, but want to include a few more bug fixes that are still being wrapped up. It brings stability, but adds a few big features:
External Linked Folders - Add an arbitrary folder outside of the sandbox to bring in templates to the Resource Browser. (Think: OmniPresence or iCloud Drive.)
HTML Export Row Linking - Row links are preserved when exporting to HTML and Dynamic HTML.
Word Export Row Linking - In Pro, Row Links are converted to Bookmarks when using docx export.
Finally: OmniPlan 2 for Mac works great on El Capitan, so we don't have an update for you right now. We do have an update coming soon for a few miscellaneous fixes, though.
Stay tuned for the release of OmniPlan 3…next week!
It's looking good: