Recently we released OmniPlan 3.9, an update with all of the usual suspects: bug fixes, improvements, a new Project Summary Inspector, and a few new enhancements for Dashboard.
The Dashboard's visible timeline can now be changed via the View options, includes total project effort, and has a less rigid project column. (You can now resize the column to accommodate longer project names!)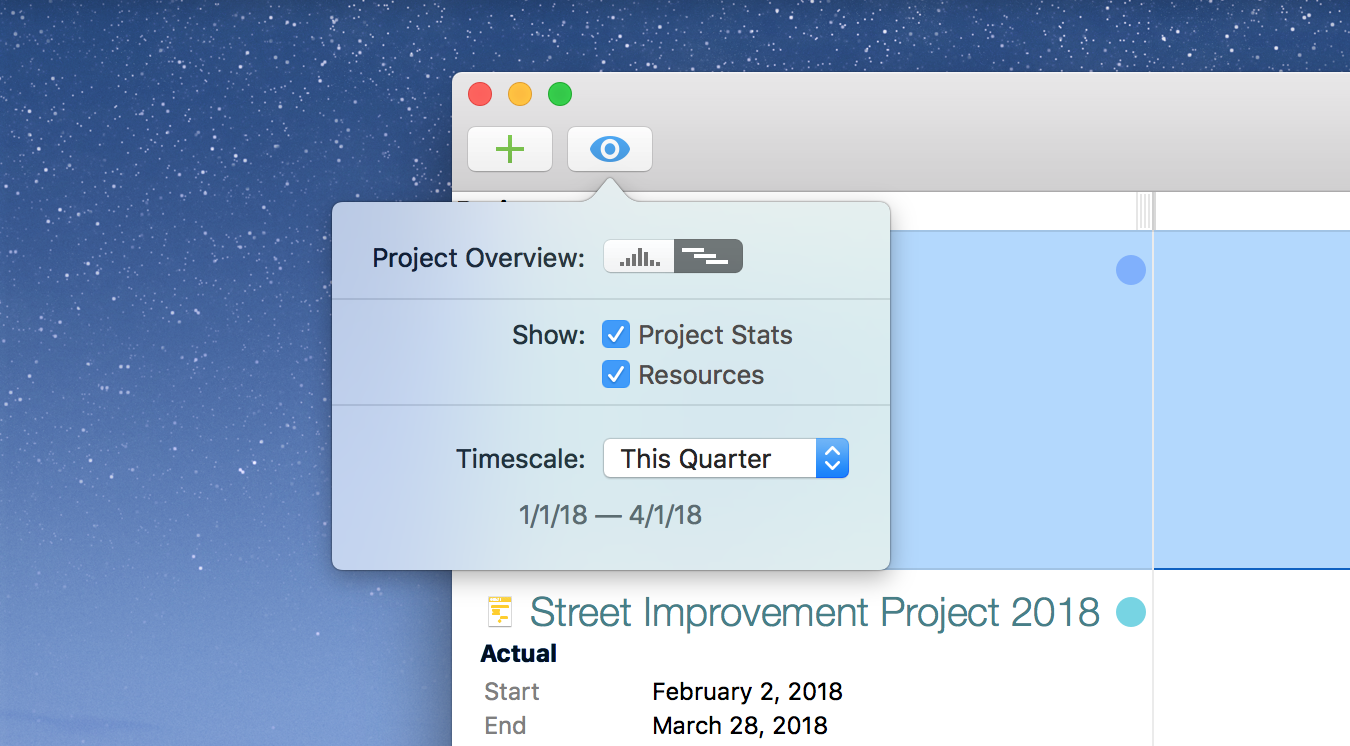 The new Project Summary Inspector displays total project duration, effort, variance, completion %, and cost. It doesn't take up much screen real estate, but it's very useful at getting a quick glance at how your project's totals are coming along.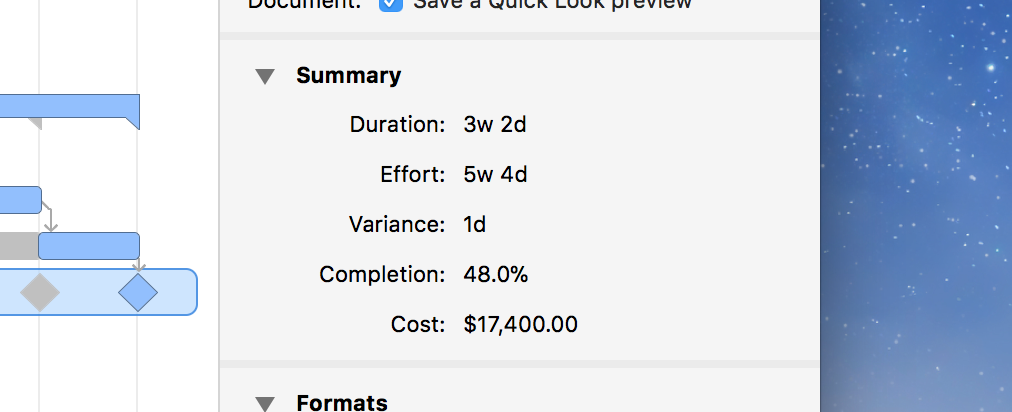 Release notes are here! Just check for updates.