OmniPlan 3.11 for Mac supports Mojave Dark Mode! OmniPlan's interface automatically matches your setting in System Preferences.
For Dark Mode fans, here's a lovely screenshot: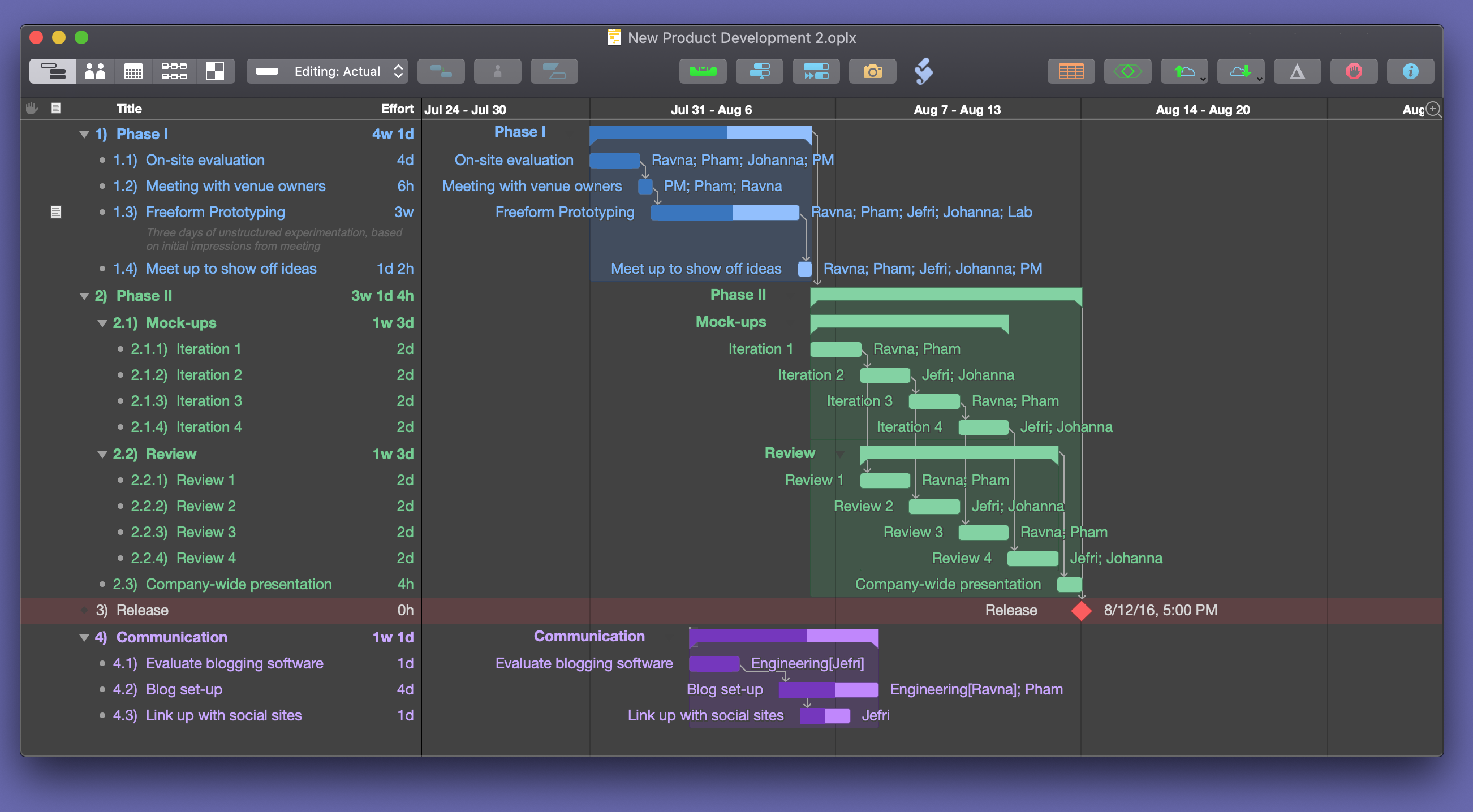 Note, though, that switching to Dark Mode does not change any styles in your projects. You can customize your project's background and text colors using the Styles View.
OmniPlan now includes Dark-Mode-themed versions of its built-in templates, so you can pick templates that match your preferred interface style. And the in-app Help has been updated with details about Dark Mode.
OmniPlan 3.11 includes some other interface changes: the Network view background now matches the Project Background Color specified in Styles View, the appearance of the Show Scheduling Influences popover has changed, and the height of filter rules editor is now taller (on Mojave).
This release also includes several bug fixes, too: a fix for a crash when creating a child task, for instance, and a fix for text layout in the outline view. And plenty more.
Read the release notes for the full scoop!
(Reminder: in case you ever wonder how we do our release notes — there's a blog post about it.)