Another round of private (but just about public) testing!
In the past year we've written a bit about both 2013 and OmniOutliner 4; now we're ready to let you see the next generation.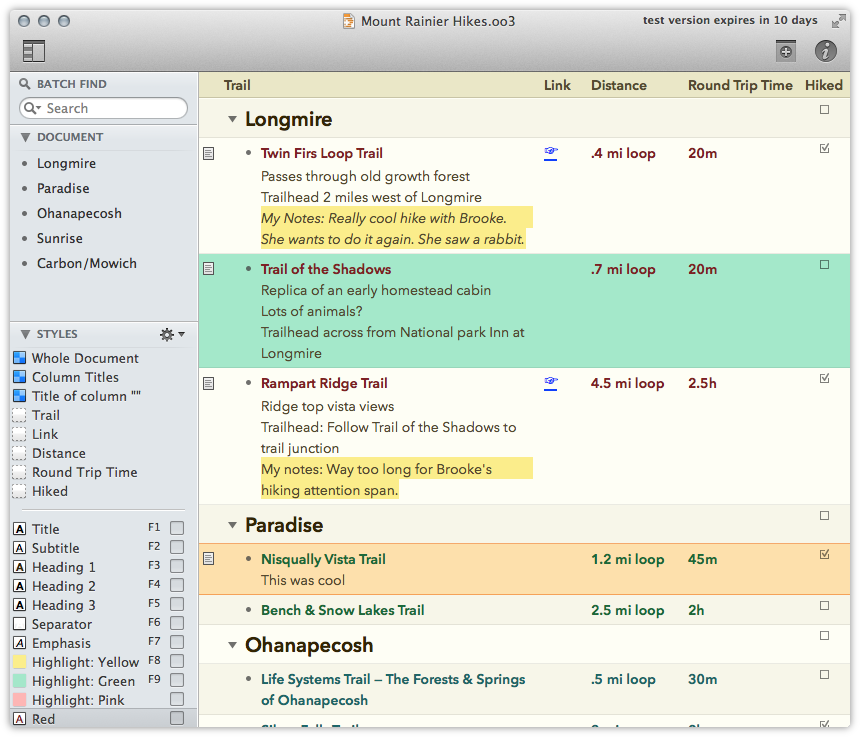 Who?
We'd like anyone who uses OmniOutliner on most days to give it a go. Have a particular template or document you live out of? Try your workflows in OmniOutliner 4 and let us know if bugs happen. Real-world information here is extremely critical to a great public release of v4.
It's important to note that OmniOutliner 4 has been completely rewritten and requires Mountain Lion (10.8).
If you're in and have the time, sign up for the private OmniOutliner Test. We're sending out the first round of invitations…
When?
Right now! Well, shortly after you sign up anyway. We'd like to get tens to hundreds of thousands of private testing hours before starting a "Hey stranger, come download this app" public test.
If you emailed us on your own accord in the past few months, you should have already received your invitation to test.
Is there anything missing?
Not missing, but possibly buggy! In February we finished adding the bulk of support for AppleScript (rewritten!) and printing (rewritten!), and you'll see audio recording show up soon, too.
And the final version?
We'll know when we're ready after hearing from you. We want OmniOutliner 4 to be just as stable as OmniOutliner 3, and a good group of private testing with a lot of unique usage helps a great amount. Sign up, give it a go, and let us know what you find!