Today we're releasing a great update to OmniGraffle for iOS! There's a whole lot under the hood that makes it worth checking out right now, but there are also two Big Things:
Actions support (Pro)
Document Provider extension support (BETA)
Actions
Actions are brand new to iOS. Create new Actions on iOS via the Action Inspector, or use the Browse Action Tool to interact with Actions that you already added to documents from the Mac. You can jump to a specific spot in a document, toggle layers on and off, and link to URLs. (Certain actions on Mac won't work on iOS, like "Runs a Script" and "Open a File.")
Document Provider extension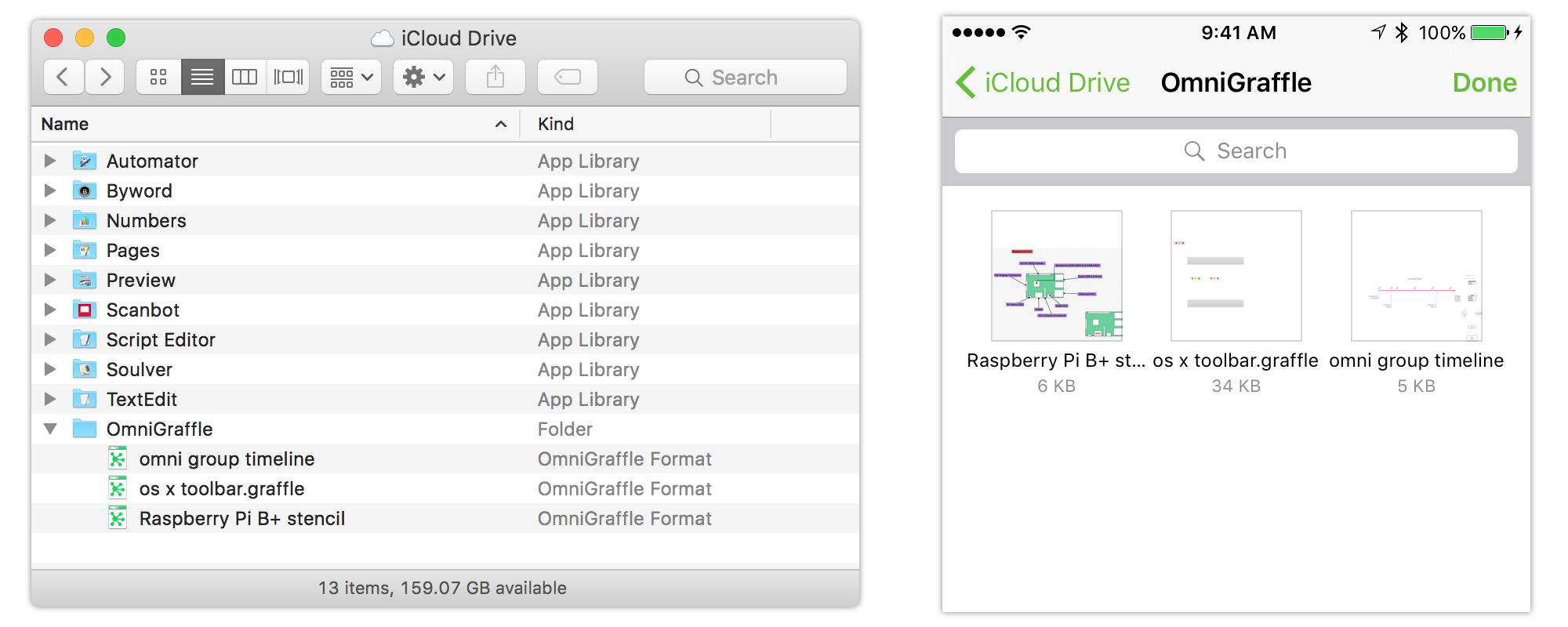 Plus, with iOS 8's Document Provider extension, you'll be able to store documents directly in iCloud! It's important to point out that some other storage providers will automatically show up if you have them installed, but not all are equal. (Or support the file package format.) You could lose data using storage providers other than iCloud, so we've marked this feature as BETA while we work with individual providers to improve compatibility. To turn it on, tap the gear icon, head to Settings, and toggle on the "Use Cloud Storage Providers" switch.
Find out more in the Working in the Cloud chapter of OmniGraffle's manual.
We've also done a lot of work on Inspectors so that they'll work on smaller screens, fixed some crashes, and improved freehand drawing. Enjoy the new features!