We just updated OmniFocus for the Web — the browser-based companion to OmniFocus for Mac and iOS — with a set of new commonly-requested user preferences.
The app does detect your locale and set reasonable defaults, but there are times when that's not actually what a given person might want. This situation can happen when, for instance, you aren't permitted to change the system settings on a work computer — but your own preferences for language and so on are different from the computer's settings.
So we've added the ability to set your language, date format, start-of-the-week day, and time format.
It's as simple as this: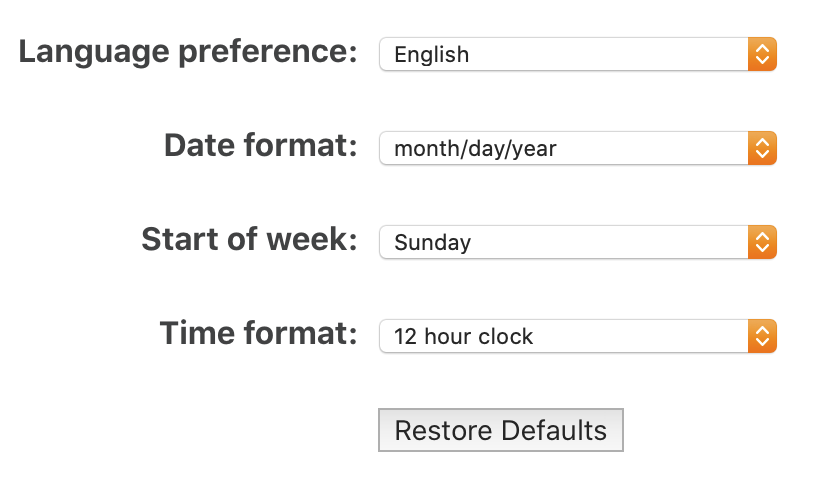 To get there, just open the OmniFocus menu (click the checkbox in the very upper-left corner), then choose Preferences.
We don't expect most people will need to use this feature — the detected defaults will be spot-on — but the people who need it really need it. Their productivity will be dramatically helped by not having to mentally translate times and dates, and maybe even the language itself, into something that works better for them.
In addition, we've added the ability to set the language on the login screen, and we've made UI improvements and fixed a number of localization bugs.
Read all about it in the latest change notes!