Today's feature update to OmniFocus for the Web adds several new keyboard shortcuts that bring convenience and efficiency to your workflow, moving the web version of OmniFocus even closer to its peers on Mac, iPhone, and iPad. The update also makes the app more keyboard accessible in general, fixing a bug around tab selection in the outline.
You can now use the following keyboard shortcuts to add and organize items in the outline:
Add above — Shift-Return
Add inside — Shift-]
Add outside — Shift-[
Group — G
Ungroup — U
Move left — Shift-Left arrow
Move right — Shift-Right arrow
Move up — Shift-Up arrow
Move down — Shift-Down arrow
Indent — ]
Outdent — [
This list joins an already extensive set of keyboard shortcut commands, making it even easier to use OmniFocus with any desktop web browser. Find the full list of keyboard shortcuts in the OmniFocus for the Web reference manual.
OmniFocus for the Web receives regular feature updates, which you can always follow in the release notes. Most recently, the July 2021 update added support for drag and drop to the outline sidebar—bringing a new level of speed and convenience to organizing your tasks on the web.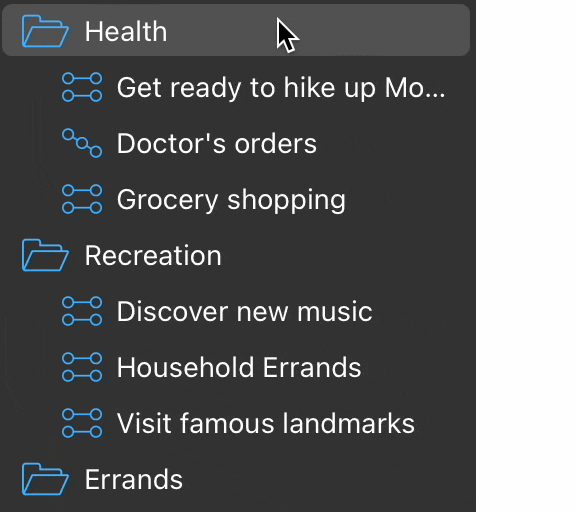 These updates are available automatically to all OmniFocus for the Web subscribers. Visit web.omnifocus.com to begin a trial of OmniFocus for the Web for free, or start your subscription today.