The Omni Group creates productivity tools that are as powerful as you—designed for Mac, iPhone, and iPad—and we love the Mac! We've been developing for the Mac since 1989 (via its NeXT lineage), and over the years we've gone through many CPU transitions—from the Motorola 68030 to the PowerPC to 64-bit to Intel.
We were thrilled when Apple announced that the Mac will transition to their own Apple silicon. Apple has a decade-long history of making steady year-over-year improvements to the Apple silicon that powers other Apple products, including iPhone and iPad. We can't wait for those same improvements to benefit all of our Mac customers. Our Mac customers are some of the most productive people in the world, and we know that many of you will be eager to start using M1-powered Macs.
Compared to previous transitions, this one has been a snap—because most of our code had already been ported to run on Apple silicon iPhones and iPads. By the time we received a Developer Transition Kit, our apps were quickly ready to test!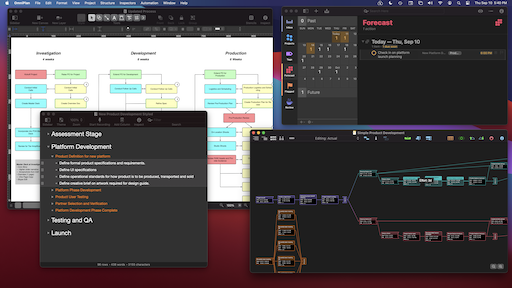 We're very pleased to share that our app transition has been smooth and seamless. All our apps—including our free apps OmniDiskSweeper, OmniPresence, and OmniWeb—are now available as native Universal apps on M1-powered Macs, and can be either downloaded from our website or found on the Mac App Store.
Of course, we've been using these apps ourselves as we test to make sure they're working well! Here are some ways that I've personally been using our apps: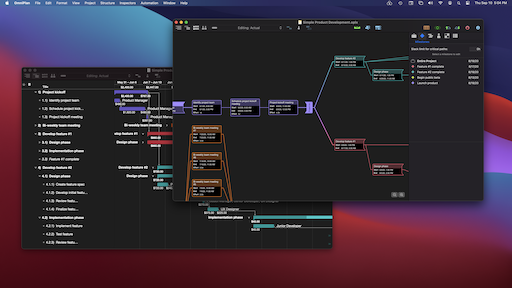 With OmniPlan, I'm exploring different possibilities for our product roadmap. As I consider different options, everything is smooth and responsive.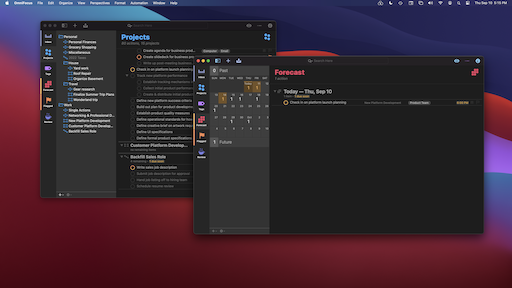 With a plan, I bring my personal task list into OmniFocus. My data is securely synced between Mac, iPhone, iPad, and Apple Watch using private encryption keys that never leave my devices—so I know that my tasks are always with me, but never exposed to anyone else through the cloud.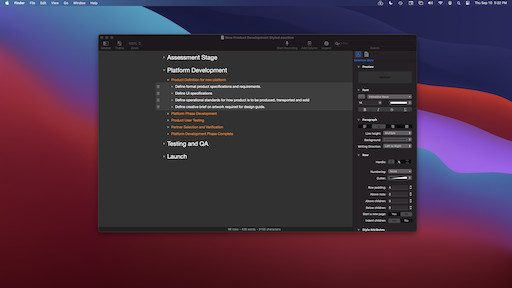 As I work through those tasks, I use OmniOutliner to compose my thoughts and ideas. All of this works perfectly on an M1-powered Mac.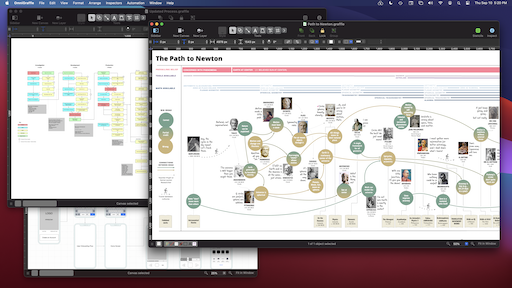 And when I need to visualize something, whether for myself or to share with others, I have OmniGraffle at my fingertips as well. Shapes slide smoothly into place on an M1-powered Mac.
We have some great updates planned for the next year; support for M1 is just the start. We believe the future of the Mac platform is Apple silicon—and that future has never looked brighter!
---
(Feedback? I'd love to hear from you! You can find me on twitter at @kcase, or send me email at kc@omnigroup.com.)