Four years (and change) ago we offered customers a chance to test the latest features for the next big release of OmniPlan—v2. The biggest of those: collaboration. The year was 2011, and you could use MobileMe to sync projects with your team.
Now it's 2015, and we're ready to test OmniPlan 3! OmniPlan 3 offers some pretty serious new features—and a lot of improvements—as we've taken your feedback and requests over the past few years and turned complex project management processes into something that we're proud to showcase in the friendliest PM app.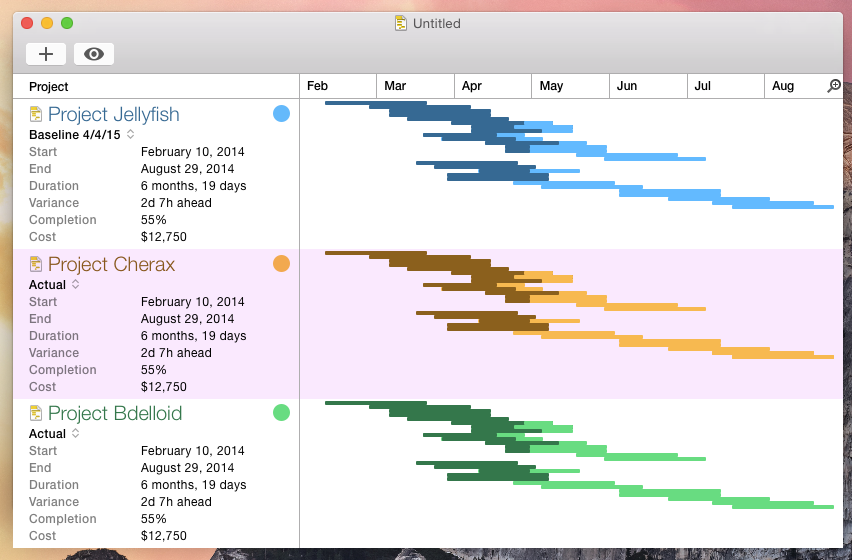 We've added Multi-project Dashboards, Monte Carlo simulation, Network Diagrams, a brand new set of reports, and Earned value analysis.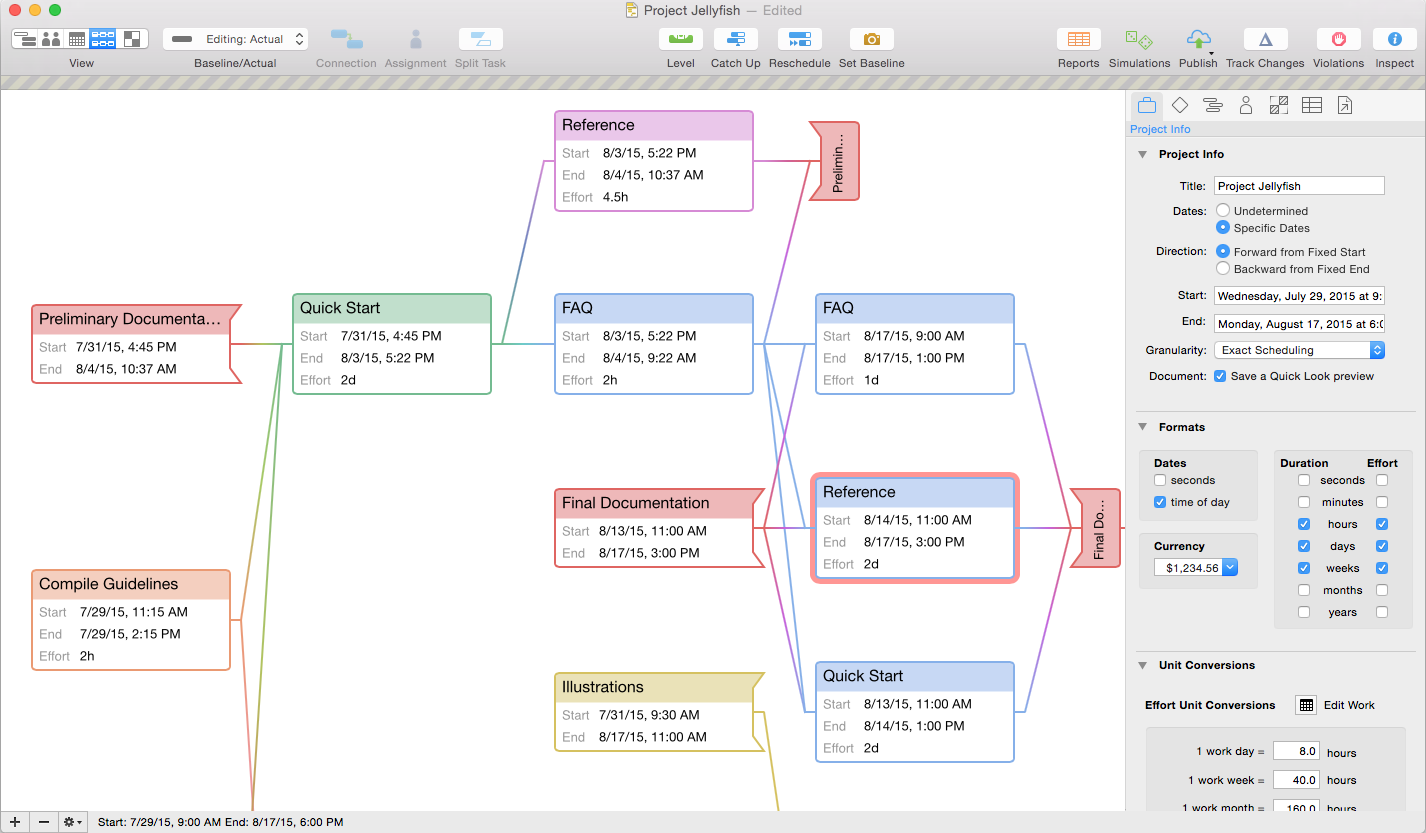 We know that a lot of the interface is still a work in progress, but we've added so much new functionality that we wanted to get your feedback on it as soon as possible! Your critique and feedback is critical. Sign up to test and let us know what you think.
When you find bugs, head to Help->Send Feedback…! When you think of a better way to use Feature X, send feedback! Now we need to know which bits are best and what we need to focus on next. We've written up some guidelines for great bug reporting to help you make your feedback as effective as possible.
Have at it!