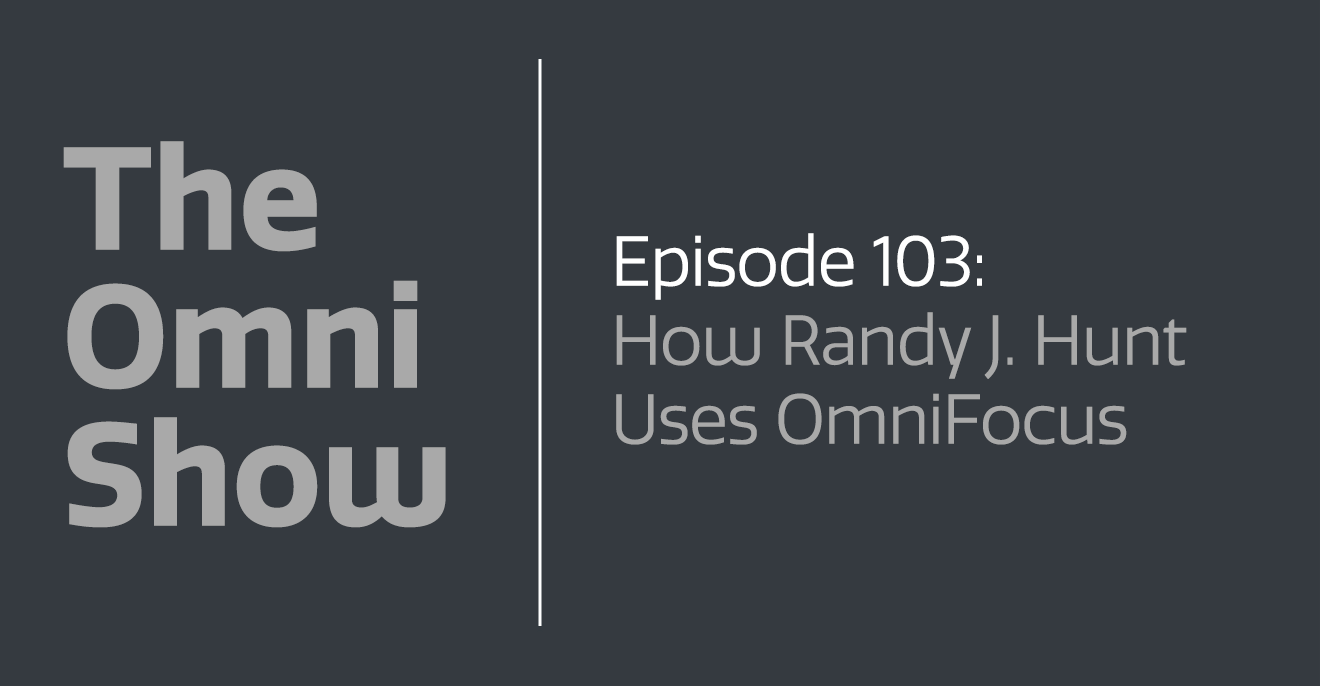 Today, we're joined by Randy J. Hunt, who knows a thing or two about design and productivity. Randy's served as head of Design at Grab, Head of Design at Artsy, VP of Design for Etsy, and the author of Product Design for the Web.  He's currently the Chief Product Officer at Morning, a Coffee Tech Company.
Randy shares his refreshing, thoughtfully-disciplined approach to productivity. Using restraint as an superpower, Randy attributes the accumulated benefit of his second-brain to "sticking with it" in OmniFocus for over a decade. Randy and Andrew talk about "daisy-chaining" workflows, the power of complete capture in OmniFocus, and the benefit of restraint to avoid over-building your system.
Achieve more of your goals when you download Omni software for Mac, iPhone and iPad—and if you have any questions or feedback, email support@omnigroup.com. Our amazing Support Humans are standing by, ready to help.

Enjoy!