Today's update to OmniFocus, v2.3, is all about (OK, is mostly about) column customization. OmniFocus 2 introduced the Fluid layout, which turned tasks with a lot of data—defer and due dates, flags, context, project, and notes—into a readable row.
With 2.3's Custom Columns layout, you can pick and choose what data you'd like to show, which Perspectives show what (Pro), or just flip a switch once to effect change everywhere.
Just want the update? Get it right now by checking for updates in the direct-from-us version of OmniFocus; the Mac App Store update should be approved soon.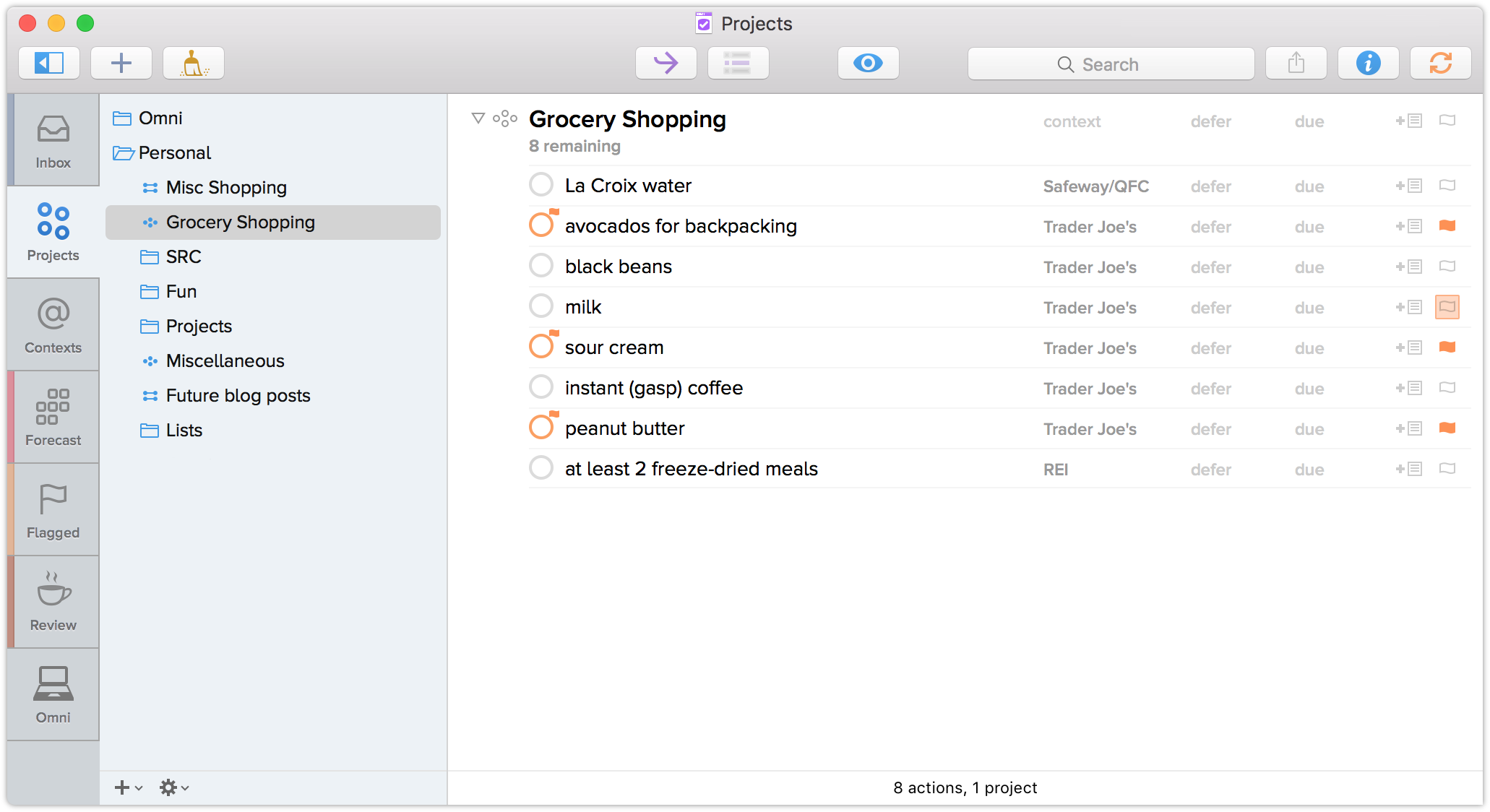 When you select Custom Columns from the View Options toolbar button, you'll also see more rows in less space. Great for putting a tiny window in the corner of the screen for head-down mode.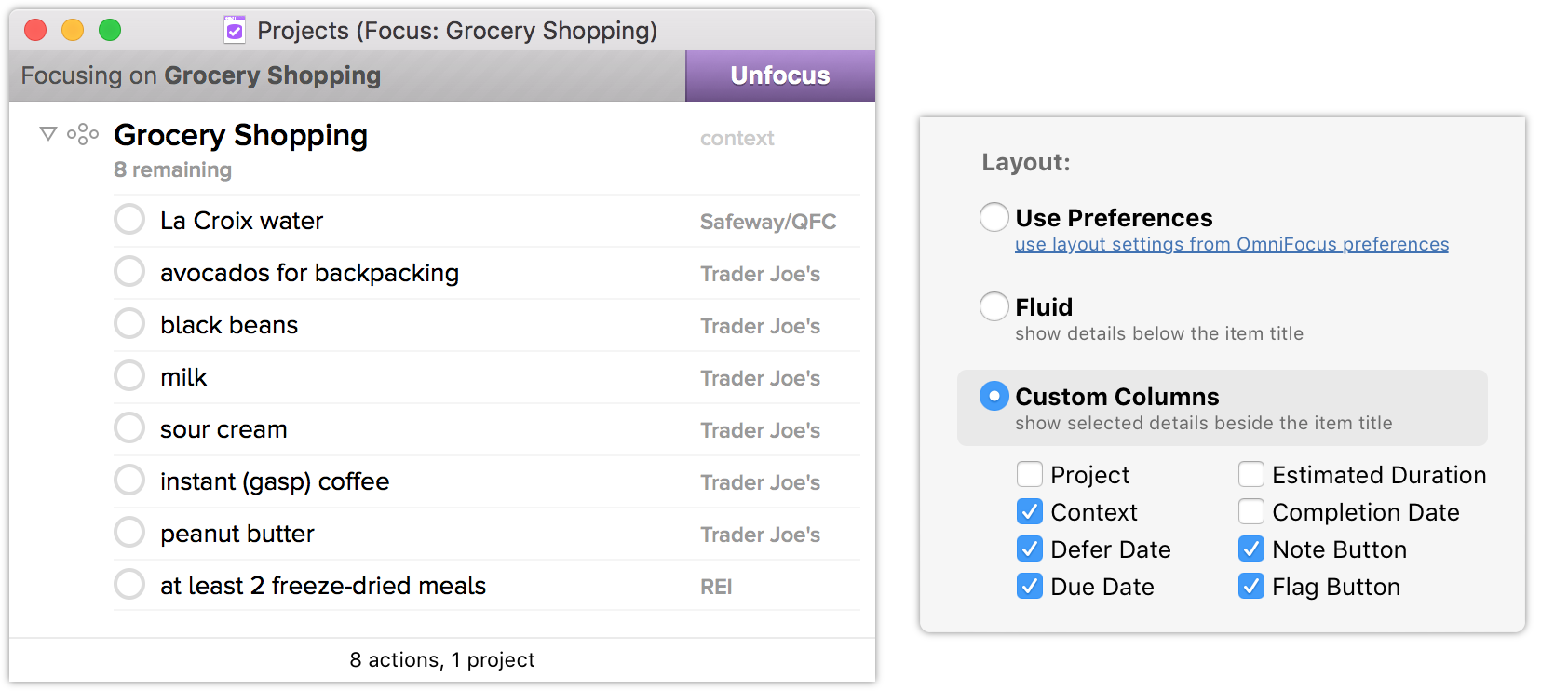 For Pro users, you'll be able to make these changes stick a part of individual perspectives.
This update also introduces Title Folding, which collapses an action's title to just one line to keep row height consistent. Unless the row is selected, of course, in which case it'll unfold. Turn it on in the View menu (Show Full Item Title->When Selected).
What Else?
OmniFocus now looks great and works great on El Capitan: we annihilated a few bugs, crashes, and UI quirks.
To help with debugging, the OmniFocus Preference panel now sports a Sync Log, like iOS.
Status Circles, to prevent confusion with the new ellipses button in iTunes and Music, now more closely resemble small, repeating status circles.
Updated documentation! Get in those pages.