In the latest episode we interview Rose Orchard, co-host of the Automators podcast and co-author of the new book Build Your OmniFocus Workflow.
This is our first interview show with someone who doesn't work for Omni! Rose is a big part of the community — she's so good at talking and writing about OmniFocus, and she's so good at helping people, that we figured you might want to hear more from her.
She was in town — all the way from Vienna, Austria — for a podcasting conference, and we invited her on the show the moment we heard she was visiting us.
And, on Saturday night, a couple days after recording the show, we hosted the Automators meetup, and a few more podcasters came to visit. The photo below was taken by Sheila Simmons on Jean MacDonald's phone. Pictured in the photo, from left to right, are Rose Orchard, David Sparks, James Dempsey, Jean MacDonald, and Brent Simmons.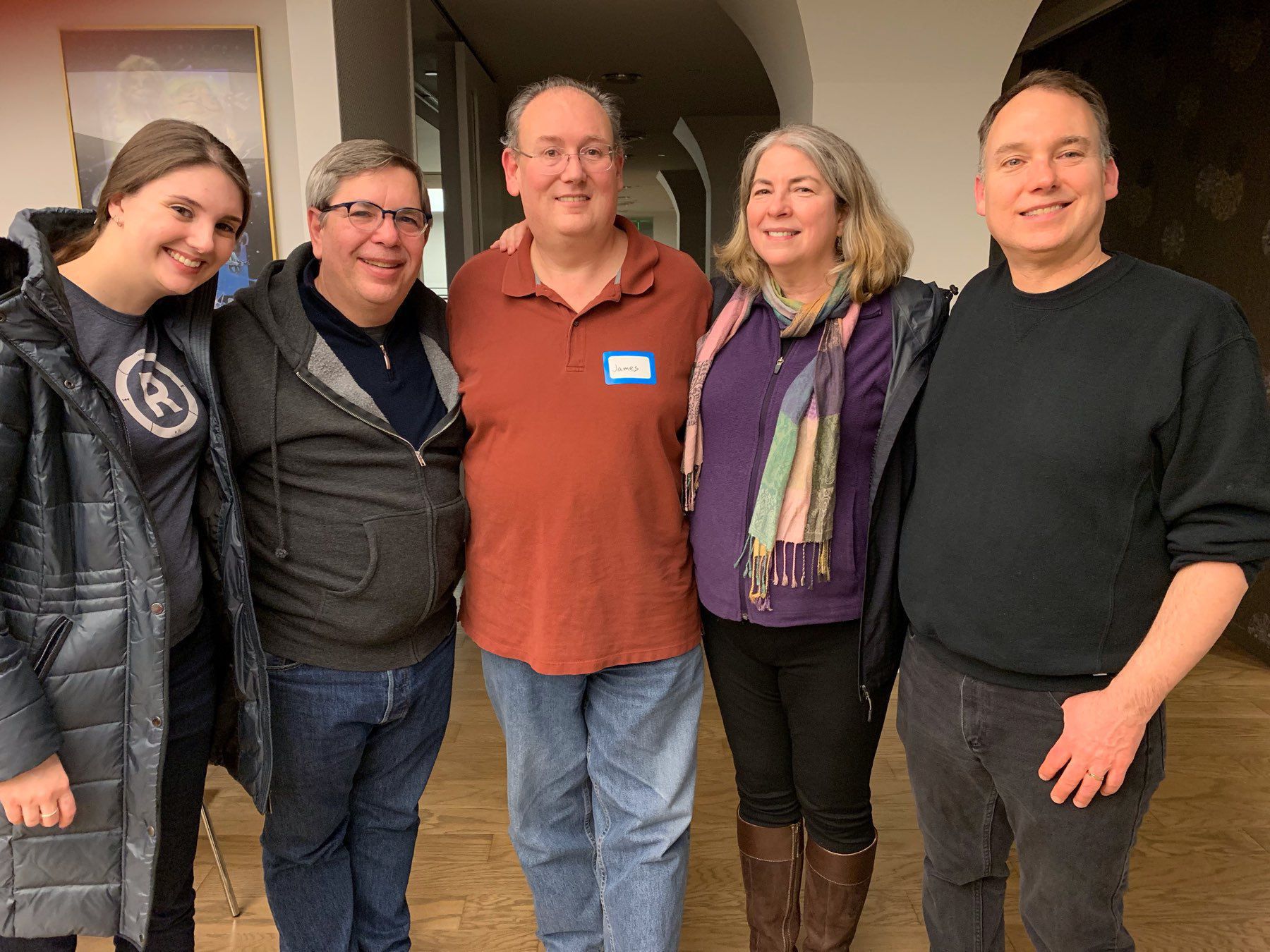 (Yes! That's a Star Wars poster in the background. We're in the Omni cafeteria.)