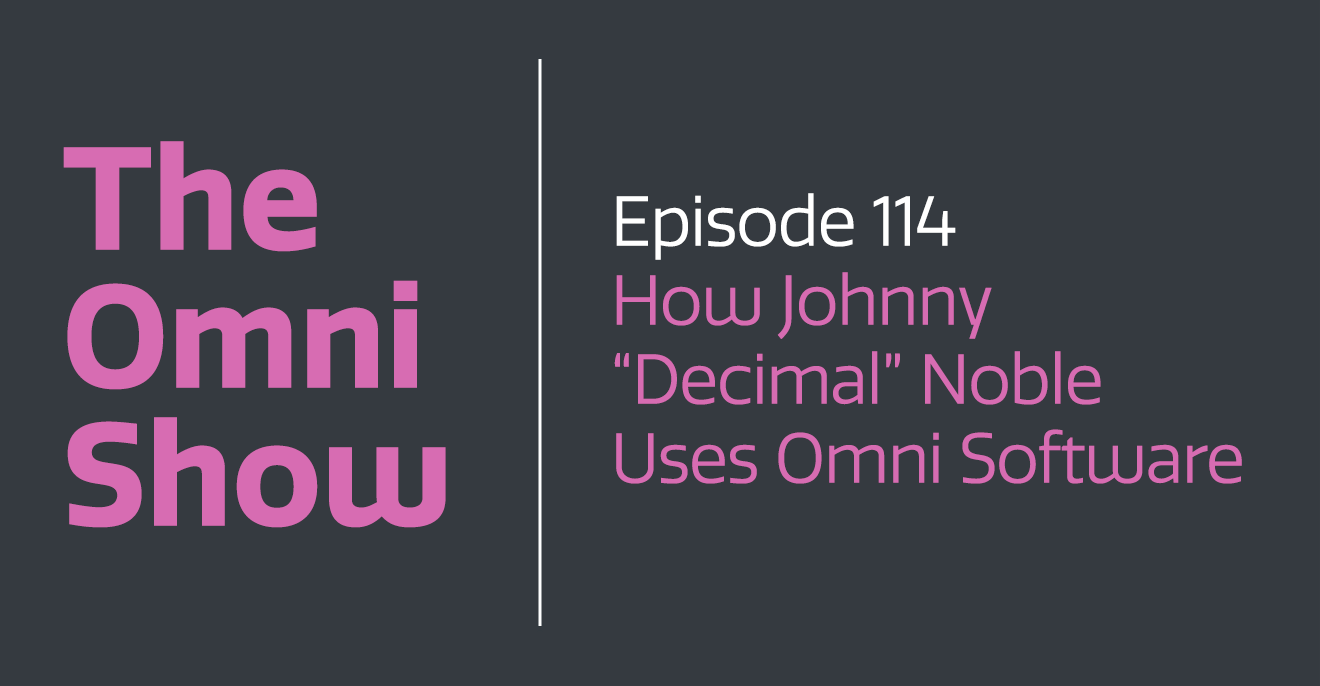 Johnny Noble is possibly best known for his information cataloging / productivity system called the "Johnny Decimal System". Johnny's methods have been mentioned by a few past guests (including Jimmy Little and Leah Ferguson) for helping them remove friction when managing personal data.

On this episode, Johnny joins Andrew to break down how he got the idea for the system, when he came across Omni software, and in what ways he uses the system himself to stay productive.

Achieve more of your goals when you download Omni Software for Mac, iPhone and iPad—and if you have any questions or feedback, email support@omnigroup.com. Our amazing Support Humans are standing by, ready to help.

Enjoy!