OmniPlan 4.1 for Mac is now available, with localizations in Dutch, French, German, Italian, Japanese, Korean, Portuguese, Russian, Simplified Chinese, and Spanish. This adds support for each language throughout the app in addition to the original English localization. To switch between localizations, update your Language & Region preferences in macOS General Settings.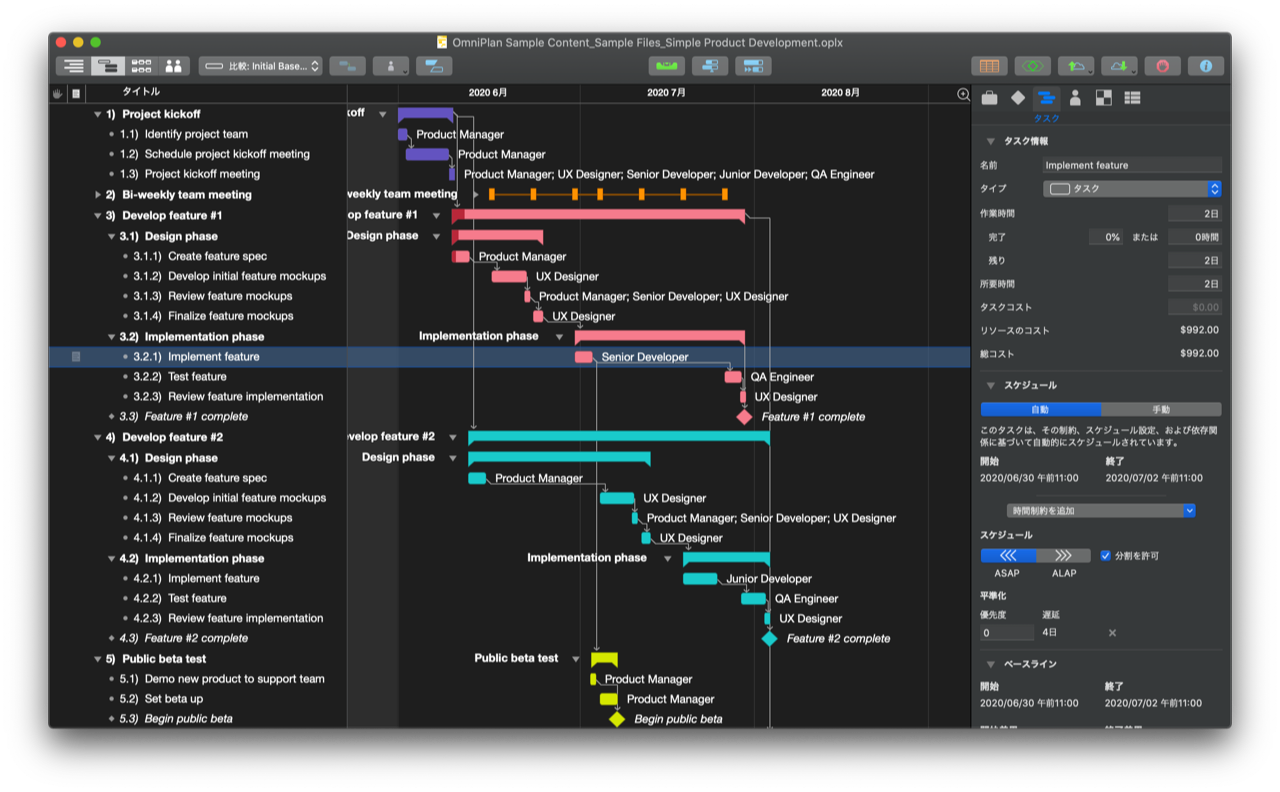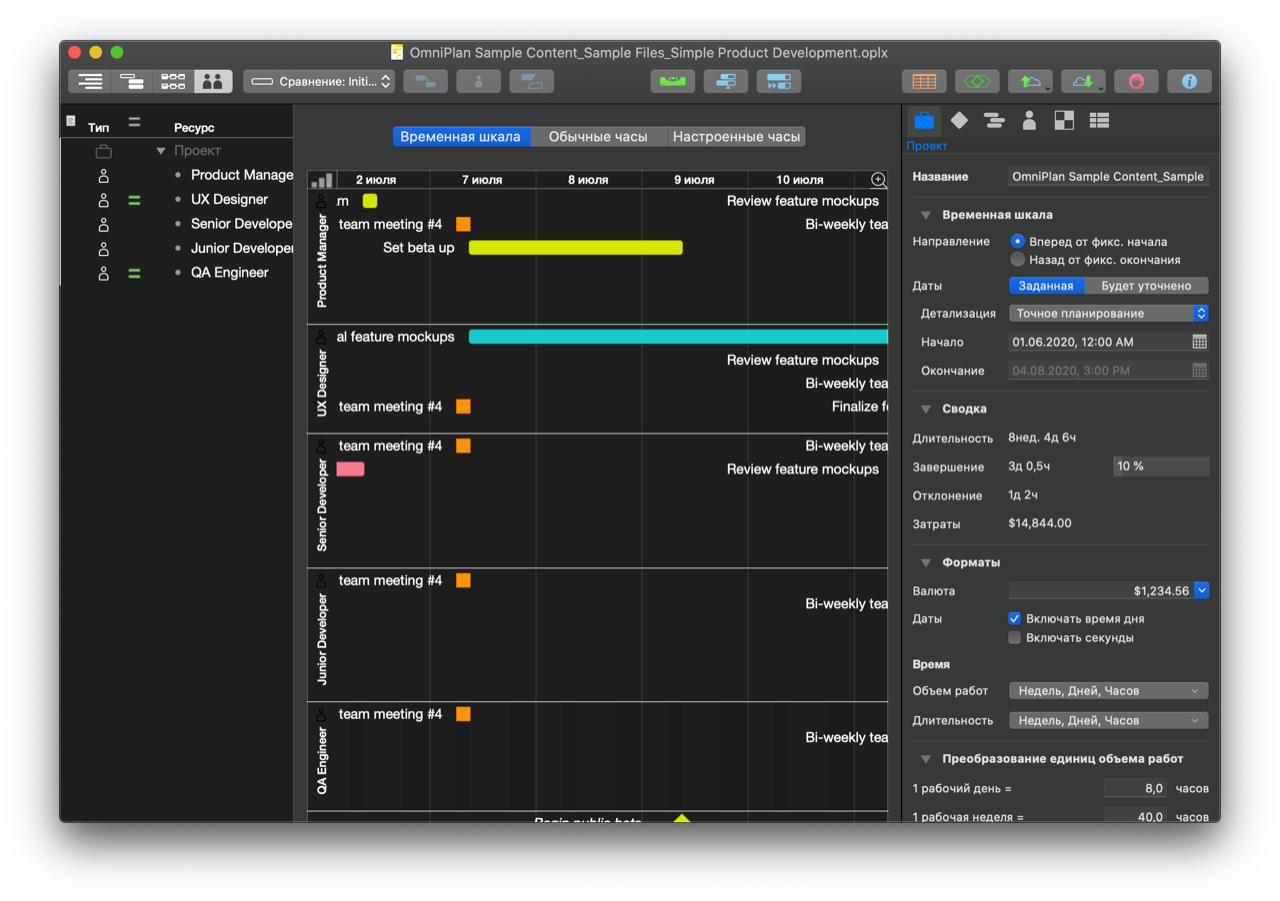 Beyond support for the languages listed above, the update includes additions to the English-language documentation (choose OmniPlan Help from the Help menu) and a minor change to the inspectors to help indicate when no color is chosen for a particular attribute.
OmniPlan 4.1 also paves the way for macOS Big Sur, with work in progress refining the app for the look and feel of the upcoming operating system. Look for the full OmniPlan Big Sur update coming in OmniPlan 4.2.