OmniPlan 3.12 for Mac includes important additions to the Network View: full task names are now displayed, and task data is shown in a tooltip when the cursor is over a variable in a task node.
It also includes numerous enhancements and bug fixes, from improved Dark Mode support and filters to performance and stability fixes. See the release notes for the entire — long! — list.
Here's a screenshot of the Network View with long task names: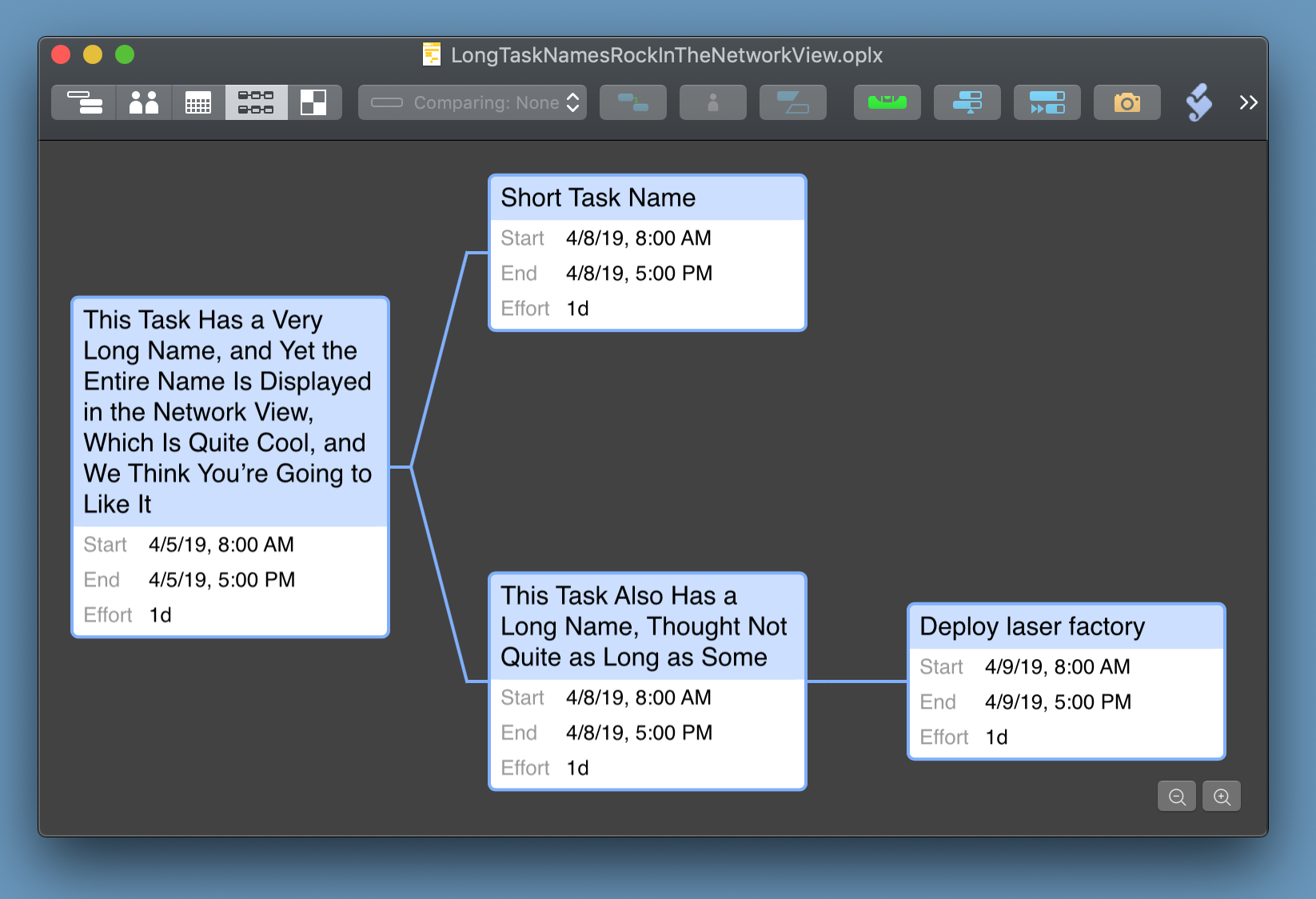 Also — since you're here — we figured we'd remind you about our video series on Project Planning 101. Not sure how to get started? Check out these videos!