OmniFocus for the Web — the browser-based companion to OmniFocus for Mac and iOS — has just added a commonly-requested feature: the Forecast view.
It works like the Forecast view in the Mac and iOS versions: it shows you what's on tap for today and what's coming up in the future.
By showing you what's coming up, Forecast helps you plan better — you can see when a day has too many or too few things, and you can reschedule as needed.
And, by showing you what's scheduled for today, Forecast gives you a resting place in the app: when you're working, you can stay on that view and just do what needs doing next.
Here's a screenshot — you may notice that it looks very much like Forecast on the Mac.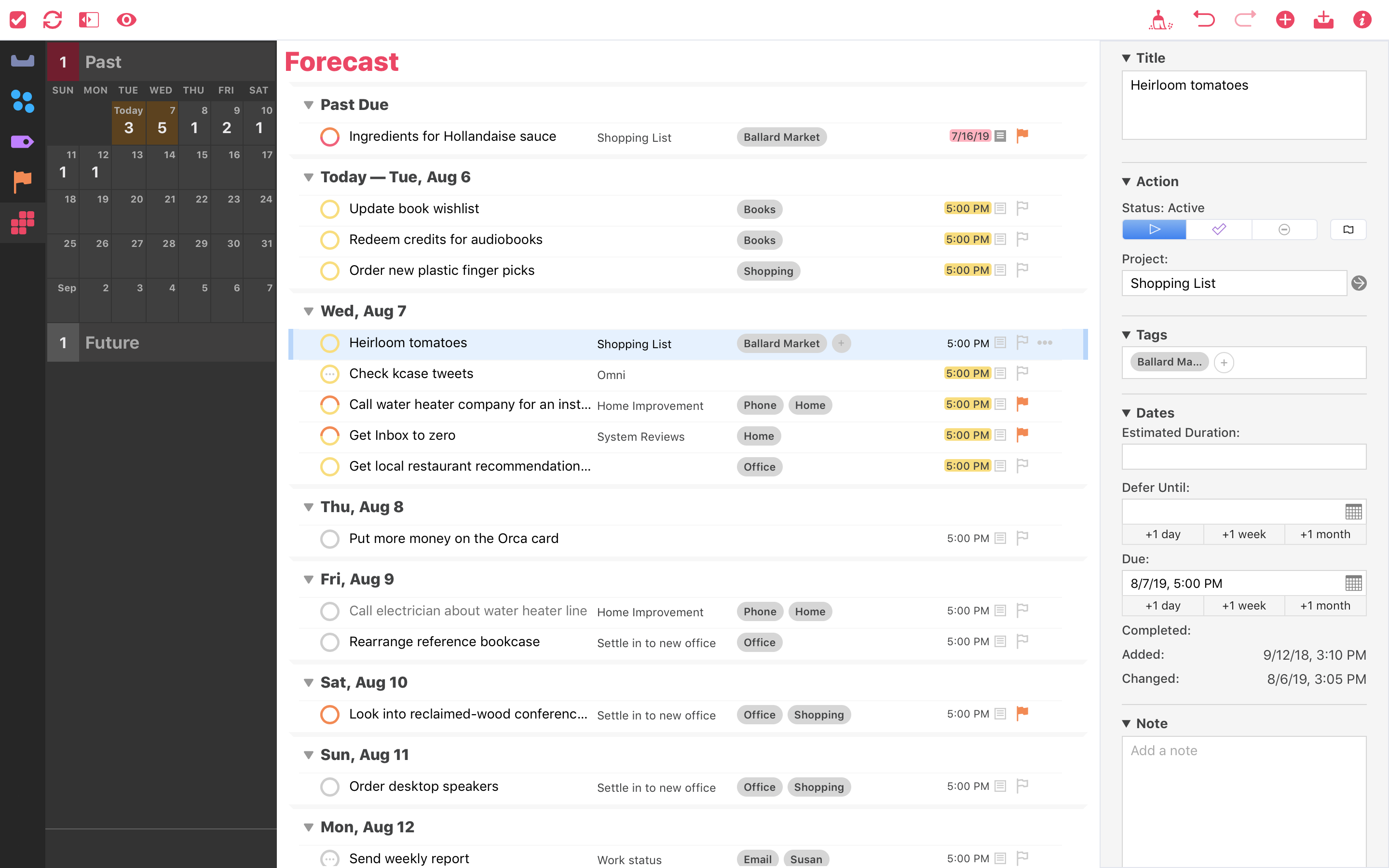 As always, if you have any questions or need help, please contact our amazing Support Humans, who are standing by.